DPD to hold plenary session over speakers' fates
Nurul Fitri Ramadhani

The Jakarta Post
Jakarta |

Mon, April 3, 2017

| 10:08 am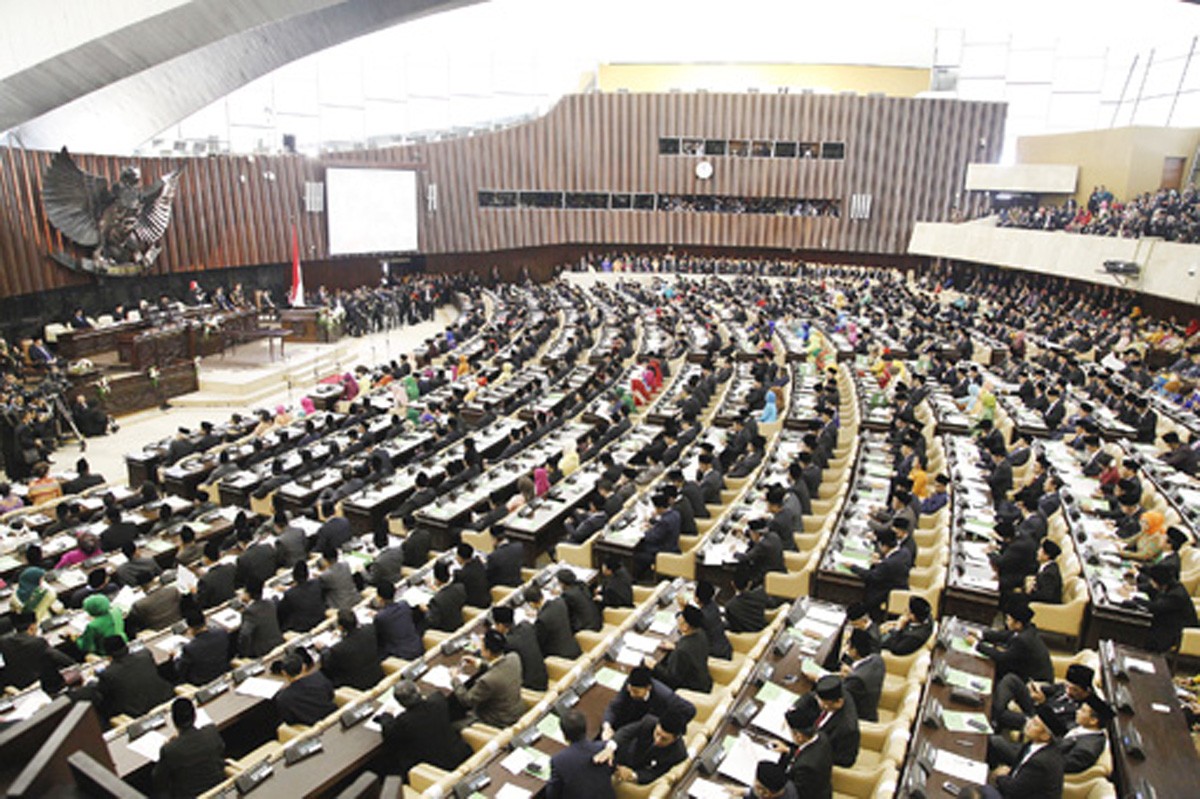 The 560 members of the House of Representatives (DPR) and the 132 members of the Regional Representatives Council (DPD), who together make up the People's Consultative Assembly (MPR), attend their inauguration ceremony at the House in 2014. (JP/Awo)
After heated debate on Sunday, the Regional Representatives Council (DPD) decided to hold a plenary session on Monday to announce a recent court ruling that blocked a planned speaker election.
"We'll have a plenary session as scheduled, but there will be no decision [regarding the speakers' election]. If there are some arguments or views during the session, we'll consider them as long as they don't violate the law," DPD deputy speaker Farouk Muhammad said late on Sunday.
An election to choose a new speaker and deputy speakers to replace DPD Speaker Mohammad Saleh.and his two deputies, Farouk and Gusti Kanjeng Ratu Hemas, was initially scheduled for Monday, but a Supreme Court verdict was issued last week annuling the legal basis for the vote.
The court has revoked DPD Regulation No. 1/2016, which reduced the tenure of DPD speaker and two deputy speakers from five years to two-and-a-half years, and DPD Regulation No. 1/2017, which stipulated that the new tenure regulation applied to all speakers and deputy speakers for the 2014 to 2019 period.
Saleh's tenure, according to his appointment decree, was supposed to end at the end of March.
Hemas made assurances that the DPD was not without leaders. "We're not in a power vacuum. We'll be serving the DPD leadership board until 2019," Hemas said.
However, the opposition camp insisted that the chance to hold an election during the plenary session was still open. (wit)
Join the discussions