'No smelter, no export license,' government tells Freeport
Fedina S. Sundaryani

The Jakarta Post
Jakarta |

Tue, April 11, 2017

| 03:31 pm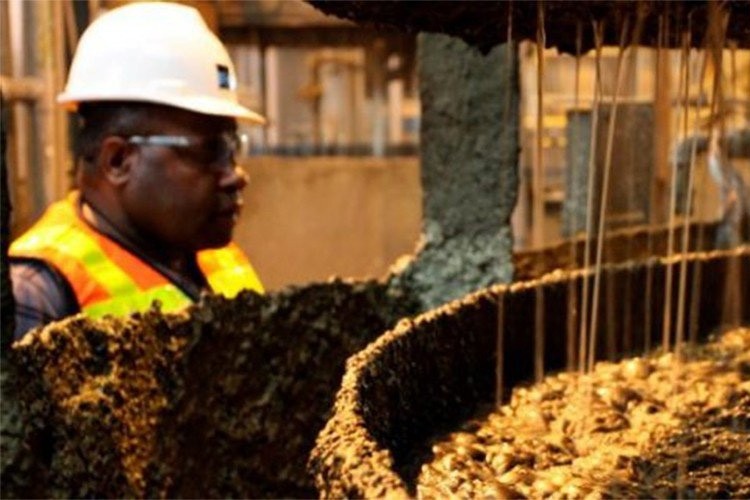 Value added output: A worker monitors the mineral flotation process to produce copper, gold and silver concentrates in one of Freeport Indonesia's facilities. (Kompas/B. Josie Susilo Hardianto)
Energy and Mineral Resources Minister Ignasius Jonan said on Tuesday that the government would force PT Freeport Indonesia to revert back to its contract of work (CoW) should the mining giant fail to fulfill its promise of building a smelter in Gresik, East Java.
The company, a subsidiary of United States-based mining behemoth Freeport McMoRan, was recently awarded an eight-month special mining permit (IUPK), which will end in October. During this time, the miner is expected to continue negotiating disputed terms on its contract conversion, including issues of divestment and smelter construction.
The IUPK status maintains Freeport Indonesia's right to export semi-processed metals, including concentrates.
"If the company insists on not building a smelter, it will have to return to its CoW until the contract expires [in 2021]. If the company doesn't want [to build a smelter], it should just revert – but that means it can not export," Jonan said on the sidelines of a seminar in Jakarta.
(Read also: Freeport gets red-carpet treatment, again)
Jonan issued on March 31 Energy and Mineral Resources Ministerial Decree No. 28/2017, a substitute to decree No. 5/2017 on adding value to minerals through domestic processing, just days before the ministry announced that it had awarded Freeport Indonesia the short-term IUPK.
Under the revised decree, the minister can award miners an IUPK once they submit a proposal to convert from their CoW.
The short-term IUPK may either last until the CoW's expiry or a "specific time period to accommodate adjustments to continued operations." (hwa)
Join the discussions