Research reveals low number of female whale sharks in Papua
Arya Dipa

The Jakarta Post
Papua |

Fri, April 21, 2017

| 10:24 am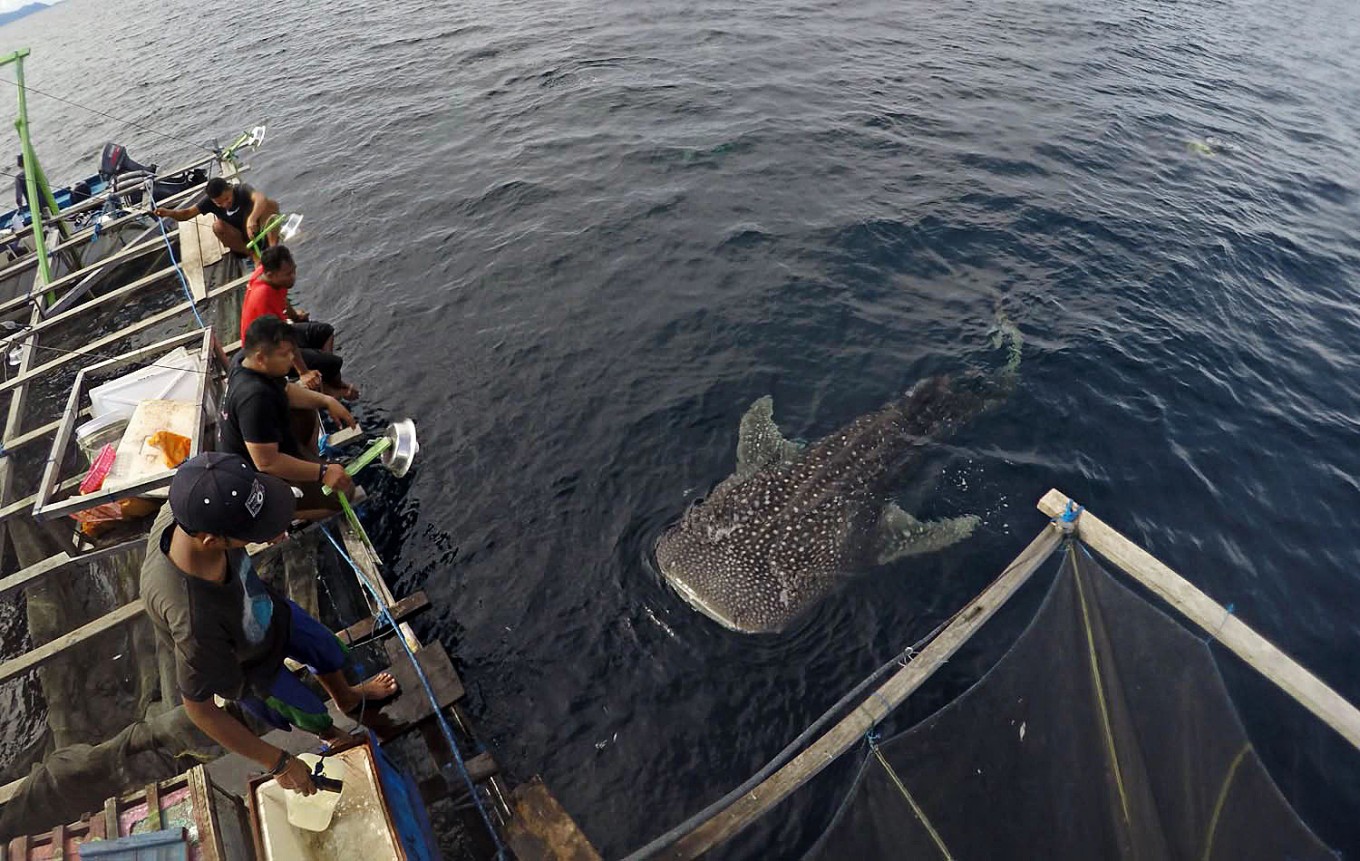 Conservation: A research team from the World Wildlife Fund for Nature (WWF) Indonesia monitors the movement of whale sharks in Cenderawasih Bay, Papua, last week. (JP/Arya Dipa)
A research team from the World Wildlife Fund for Nature (WWF) Indonesia reveals that the population of whale sharks in Cenderawasih Bay, Papua, is quite large, amounting to 135 individuals.
"Only four out of the total population are female, however," said Evi Nurul Ihsan, WWF Indonesia's monitoring and surveillance officer for Cenderawasih Bay in Kwatisore, Nabire, Papua, last week.
"Such a situation has also occurred in other places, such as in the Philippines and other parts of the world," he said, adding the causes remained a mystery of the global research on whale shark populations.
Together with other whale shark observers, Evi recorded their numbers by using underwater photographic devices. They took pictures of scratches and white freckles behind the left and right gills of the whale sharks for identification purposes because each of them has a different pattern. They also recorded their size and sex.
Based on satellite monitoring results, the migration area of the whale sharks is quite large, Evi said. They not only moved within Cenderawasih Bay National Park waters but also reached the northern waters of West Papua that directly connect to the Pacific Ocean.
"But they will always return to the national park. Hence, its existence is important for the whale sharks," said Evi.
Whale sharks also can be found in waters around Alor and Flores in East NusaTenggara and around Bali, Maluku, North Sulawesi, Papua, Sabang in Aceh and Situbondo in East Java. In Probolinggo, East Java, the presence of whale sharks is seasonal. "But in Papua, they appear throughout the year," said Evi. (ebf)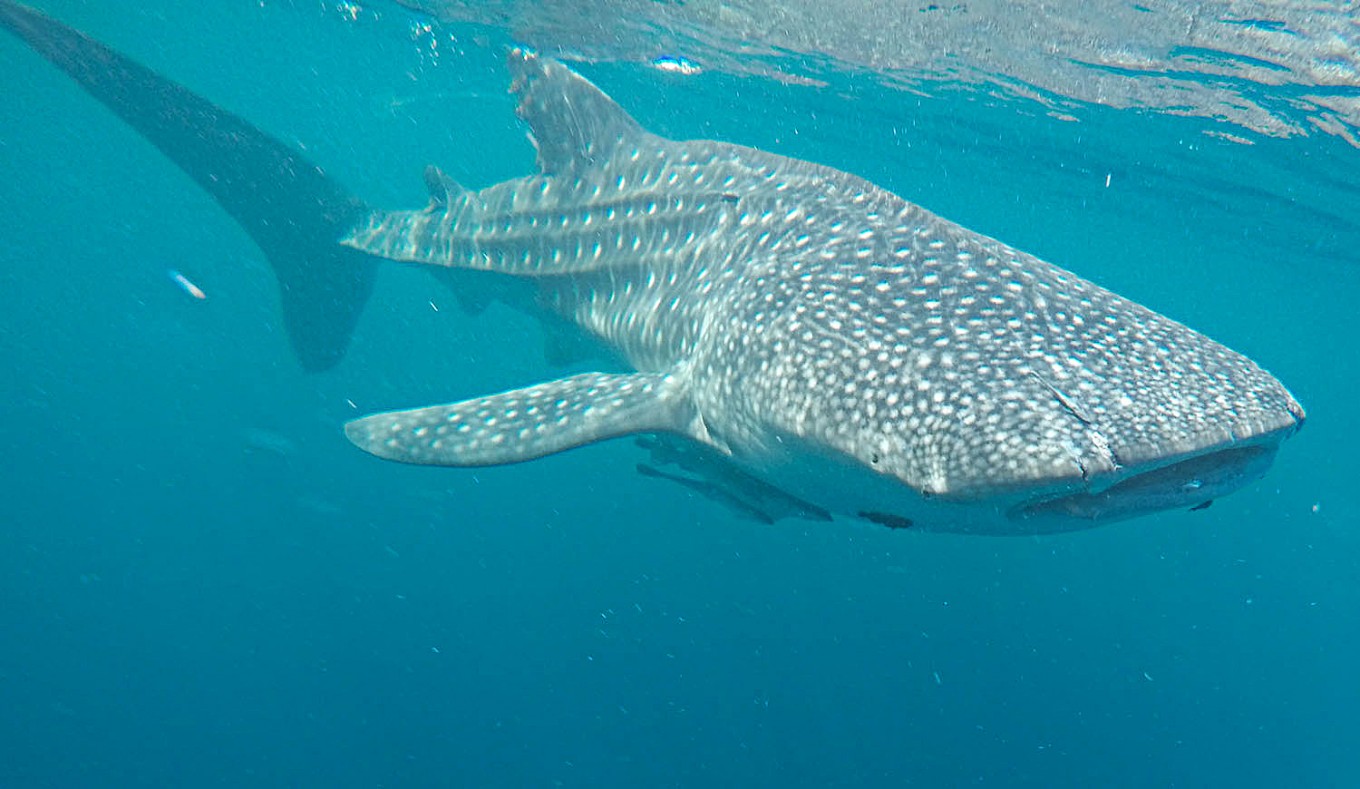 Protected species: A whale shark moves in waters in Cenderawasih Bay, Papua. (JP/Arya Dipa)
Join the discussions