Polygamy not part of Islamic teachings: Muslim clerics
Nurul Fitri Ramadhani

The Jakarta Post
Cirebon, West Java |

Thu, April 27, 2017

| 08:59 am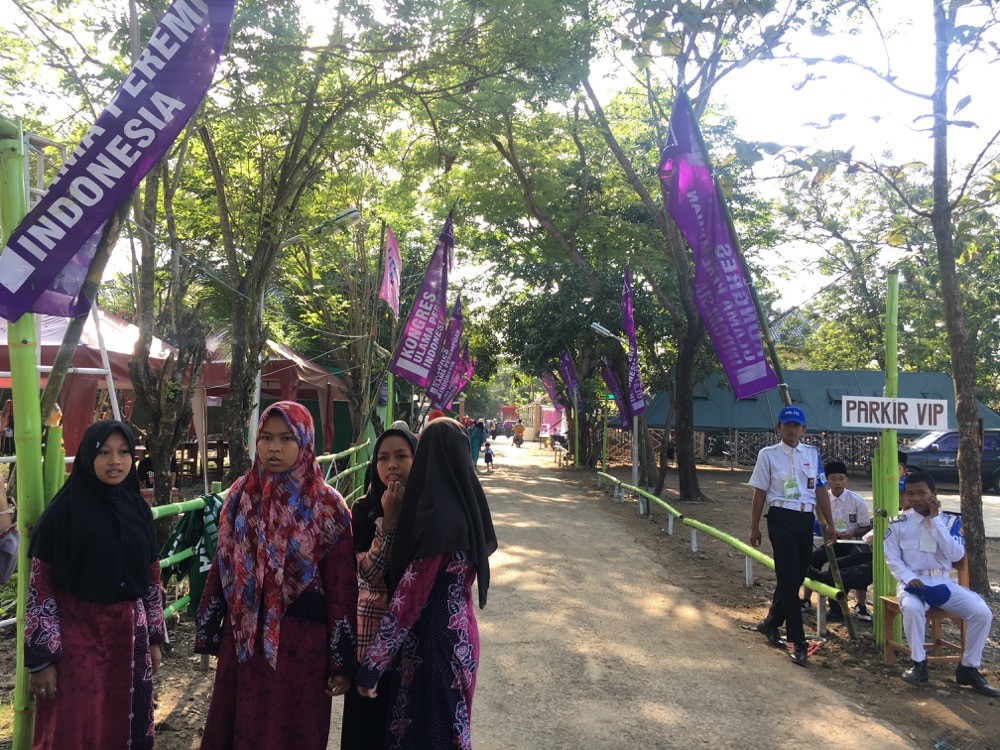 Students walk to Kebon Jambu Al-Islamy Islamic boarding school in Cirebon, West Java, on Tuesday. The school hosted a three-day national congress during which hundreds of female clerics from across the country discuss the challenges faced by Indonesian women. (JP/Nurul Fitri Ramadhani)
Responding to the long-standing controversy over polygamy, Indonesia's women Muslim clerics are emphasizing that the practice is not part of Islamic teachings.
According to Siti Ruhaini Dzuhayatin, who represents Indonesia in the Organization of Islamic Cooperation's (OIC), Islam never introduced the concept of having multiple spouses at once.
"Polygamy has existed since the jahiliyyah era. At that time, men were allowed to have an unlimited number wives," Siti said, referring to the era of "ignorance" in Middle Eastern history prior to the advent of Islam.
"When Islam came, it humanized the practice by limiting the number [of wives a man could take]," she added.
Many conservative Muslims still claim that polygamy is allowed in Islamic teaching. The government, however, upholds the principle of monogamy with Article 3 of the law, which stipulates that a man is only allowed to have one wife.
(Read also: Indonesia's first female Muslim clerics congress aims to strengthen women's roles)
The law allows men take a second wife under certain conditions, such as cases in which his first wife suffers from a serious illness or is unable to bear a child.
"We should learn that the Quran itself pushes for monogamy; it says that if men are not able to treat women fairly, then they must only have one wife. So, the requirement [for taking a second wife] is strict and that's because the practice can lead to violence against women," said cleric Nur Rofiah of the Jakarta Quranic College.
Join the discussions