Incumbent Komnas HAM candidate apologizes for the "mess" at the commission
Margareth S. Aritonang

The Jakarta Post
Jakarta |

Wed, May 17, 2017

| 08:40 pm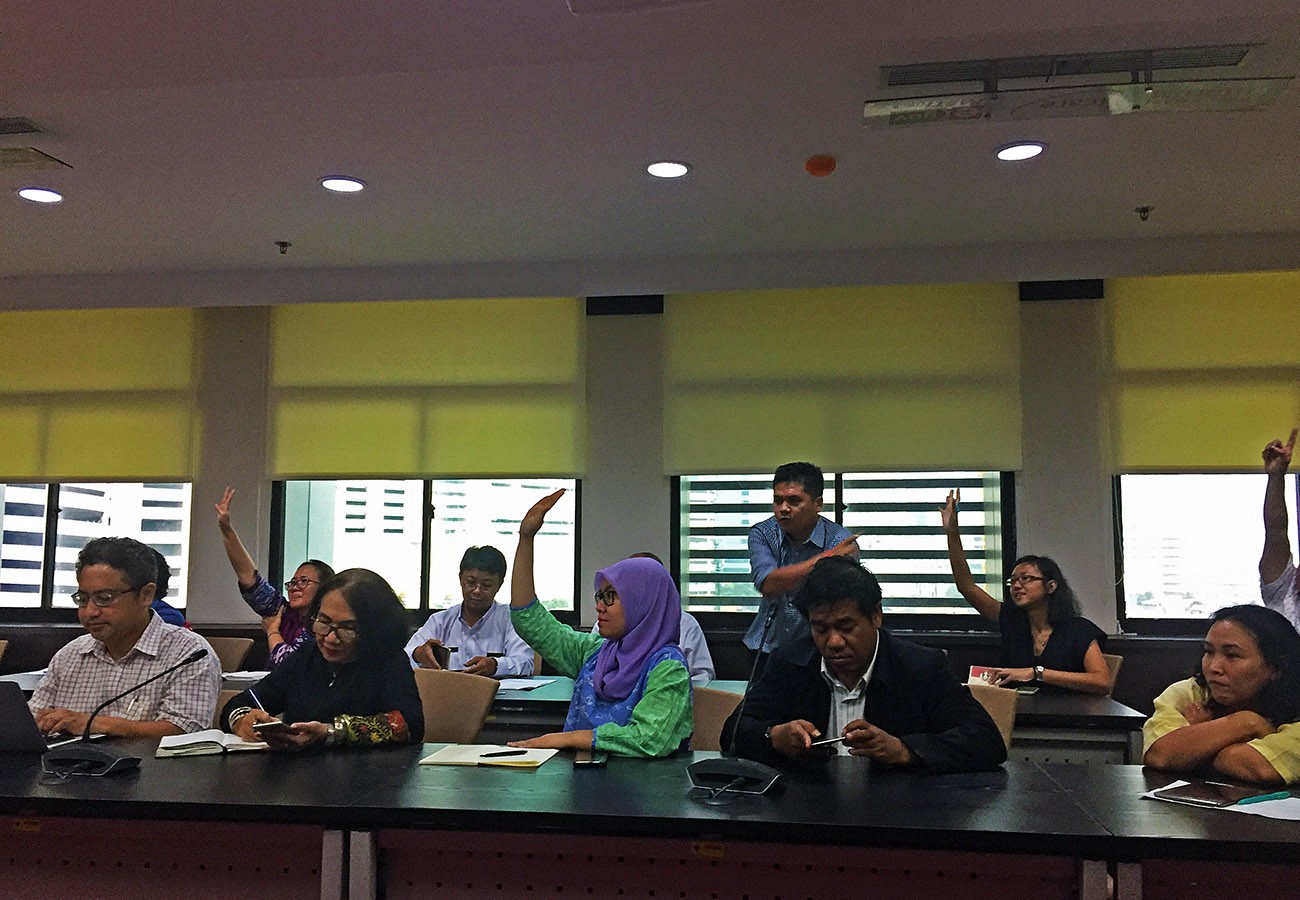 Enthusiastic audience members raise their hands to ask National Commission on Human Rights (Komnas HAM) commissioner candidates questions during a public debate in Jakarta on Wednesday. (The Jakarta Post/Margareth S. Aritonang)
Incumbent National Commission on Human Rights (Komnas HAM) commissioner candidate Sandrayati Moniaga apologized during a hearing on Wednesday for the leadership crisis that had hampered the commission from functioning properly during her tenure.
Sandrayati faced intense scrutiny from those who questioned the roles of the current commissioners, including her, behind Komnas HAM's prolonged internal power struggle.
"I am responsible for the current situation in Komnas HAM," Sandrayati said. "For all of our failures, I do apologize".
Sandrayati, who is in charge of a desk on environmental abuses in Komnas HAM, elaborated that she was fully aware of the lack of public trust in the institution due to the leadership crisis that had begun when the current commissioners were installed in 2013.
"Those who still have faith in me encouraged me to join the selection. If I'm reelected, I hope for better teamwork with other commissioners who have the same vision," she said.
(Read also: 30 Komnas HAM candidates square off in first debate)
A selection team tasked with recruiting new Komnas HAM commissioners for the next five years held a two-day public debate starting on Wednesday. Other incumbents seeking reelection are Hafid Abbas, Imdadun Rahmat, Roichatul Aswidah and Siti Noor Laila.
Infighting within the commission has also been blamed for the commission's failure to push for a judicial mechanism to settle rights abuses. (bbs)
Join the discussions