Groups demand legal protection for palm oil laborers
Moses Ompusunggu

The Jakarta Post
Jakarta |

Thu, May 18, 2017

| 09:23 pm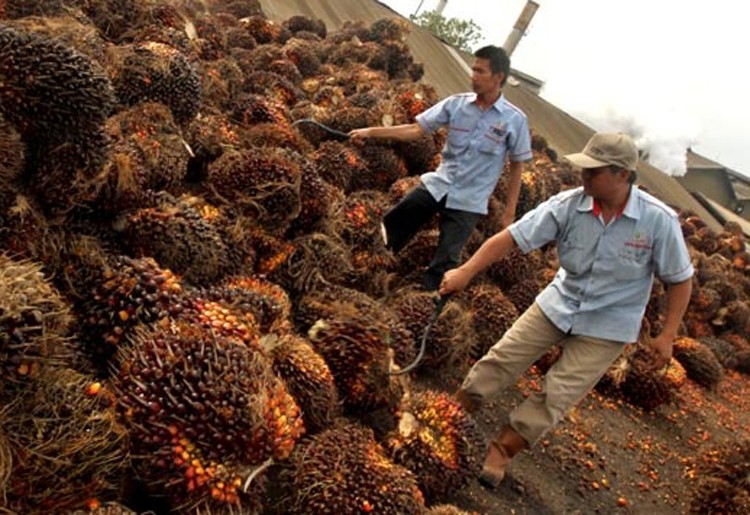 Workers of state-owned plantation company PT Perkebunan Nusantara XIII sort fresh oil palm fruit bunches during the harvest in Lorong Pinang, Paser, East Kalimantan. ( Ayu Ambong/tempo.co)
A coalition of nongovernmental organizations is calling on the government to issue a legal umbrella to protect millions of people employed in the palm oil industry from being exploited in various ways.
Solidarity for Oil Palm Laborers said palm oil, a commodity that had been cultivated for more than a century in Indonesia, had emerged as one of major economic drivers in the country. At the same time, the rights of oil palm laborers, especially those who worked in plantations, had been neglected, it said.
"Indonesia has never had any special regulation on palm oil laborers. Issuing a special regulation needs to be done immediately to prevent more rights violations from happening," Institute for Policy Research and Advocacy (ELSAM) deputy director Andi Muttaqien told a press conference on Thursday.
ELSAM is one of 11 rights groups in the coalition, including the Circle of Advocacy and Research (Link-AR Borneo) and the Organization of Struggle and Strengthening for People (OPPUK).
In the press conference, OPPUK and Link-AR Borneo presented the findings of their investigation into rights violations that took place on oil palm plantations across North Sumatra and West Kalimantan. These included the prevention of workers exercising their right to form labor unions, forced employment of children and a lack of healthcare services.
Andi said that first and foremost, both the government and the House of Representatives had to review the 2003 Manpower Law and the 2014 Plantation Law and insert special provisions on the protection of the rights of oil palm plantation laborers into the two laws.
Indonesia is the world's largest palm oil producer. It has around 11.6 million hectares of oil palm plantations and produced some 35 million tons of palm oil in 2016. Around 16 million workers are employed in the oil palm sector, the coalition wrote in its position paper. (ebf)
Join the discussions