Anambas Islands to finish airport expansion in September
Linda Yulisman

The Jakarta Post
Tarempa, Anambas Islands |

Sat, August 19, 2017

| 08:08 pm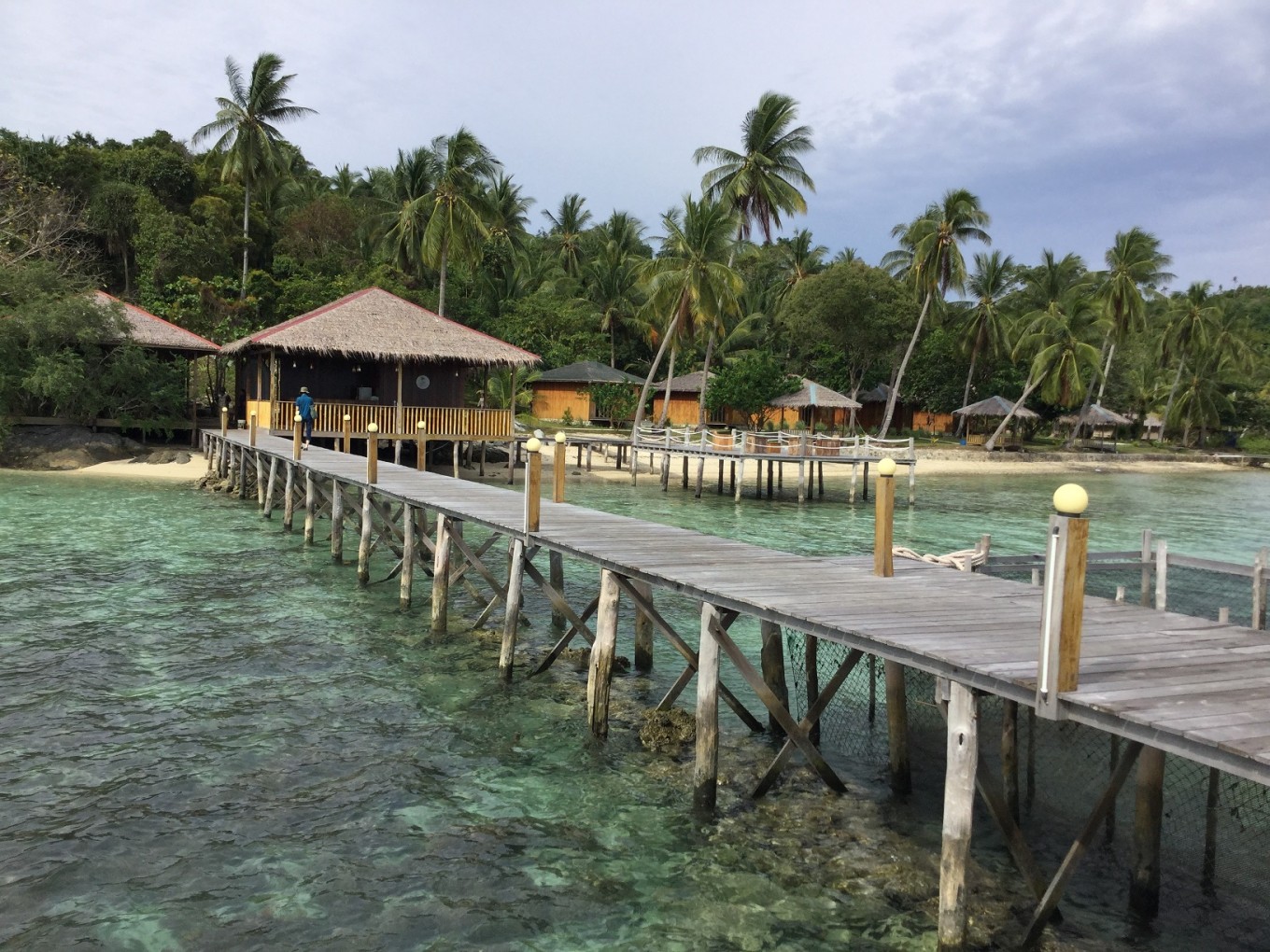 Piugus Island is a famous tourist destination in the Anambas Islands. The local government hopes that by upgrading its only airport, Letung Airport, more tourists will visit the region. (JP/Linda Yulisman)
The Anambas Islands in Riau Islands province is set to finish the expansion of its only commercial airport, Letung Airport on Jemaja Island, in September.

The airport's runway will be extended to 1,430 meters from 1,200 meters as part of an effort to boost tourism.
Letung air transportation head Ariadi Widiawan said on Friday that with the completion of the overhaul, the airport would be able to welcome more small-sized aircraft, such as the ATR 72, a twin-engine turboprop airliner.

"We plan to open flights from Letung to Batam and from Letung to Ranai [in Natuna Islands]," he said.
Read also: Things to do while holidaying on the Anambas Islands
At present, private carrier Susi Air is the only airline that flies from Letung to Tanjung Pinang, the capital of Riau Islands, once a week, carrying a maximum of 15 passengers.
Other flights are run by chartered airliners that typically serve tourists from overseas.
In addition to Letung Airport, the Anambas Islands also has a special airport, Matak Airport on Palmatak Island. It is operated by oil and gas firm Medco E&P Natuna Ltd. The airport supports operational activities of Medco, local firm Star Energy Group Holdings and British oil firm Premier Oil.
With additional flights, the local government hopes to draw more tourists to the region, Ariadi said.

It was also seeking to improve ferry services connecting Jemaja with other islands, he added.

Poor infrastructure has affected tourism in the Anambas Islands, which comprise 255 islands that are famous for its beautiful lagoons and pristine coral reefs.

Topics :
Join the discussions