LIPI, Kopassus team up for biodiversity exploration
Theresia Sufa

The Jakarta Post
Bogor, West Java |

Sat, September 9, 2017

| 06:32 pm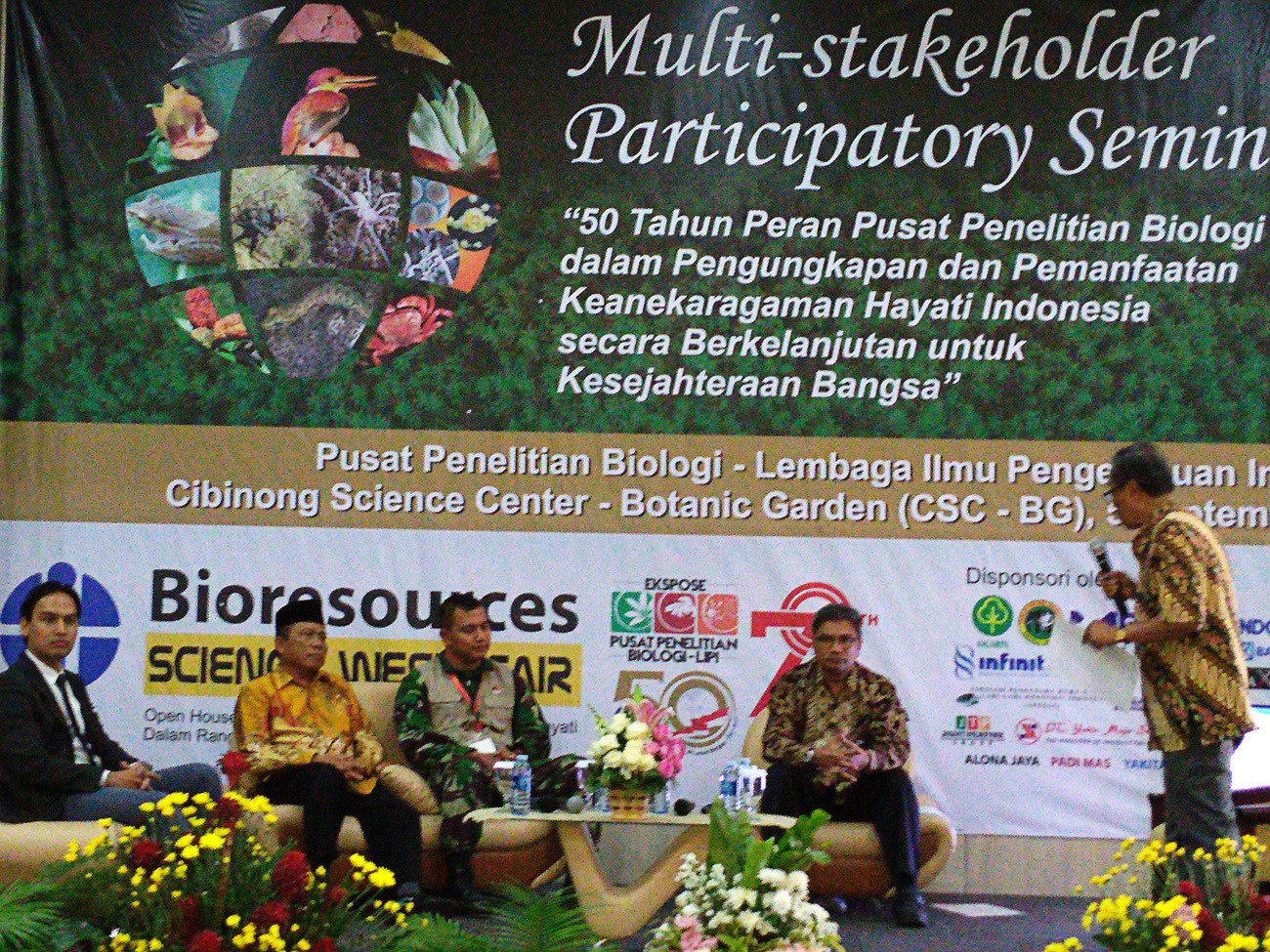 Close partnership: Capt. Eko Wahyono (center) of the Army's Special Forces (Kopassus) explains results of a joint biodiversity expedition conducted by Kopassus and the Indonesian Sciences Institute (LIPI) in a discussion on Sept.7. (JP/Theresia Sufa)
Scientists from the Indonesian Institute of Sciences' (LIPI) Biology Research Center and the Army's Special Forces (Kopassus) have joined hands to explore the biodiversity of forests across Indonesia during this year's Unitary State of the Republic of Indonesia (NKRI) expedition.
The 2017 NKRI Papua South Corridor Exhibition aims to discover new species of flora and fauna.
LIPI deputy chairperson for Biodiversity Sciences, Enny Sudarmonowati, said many islands Indonesian islands were rich with biodiversity that has yet to be documented.
She added that the involvement of Kopassus in the mission had reassured participating scientists of their safety and allowed them to enter areas that were difficult to reach.
"We have conducted joint exploration activities with Kopassus personnel in forests in Maluku, Papua, Sulawesi, Sumatra and Sumba [East Nusa Tenggara]," Enny said on Thursday during a public expose of the results of LIPI's biology research projects.
The event is part of the Bioresources Science Week Fair held to celebrate the 50th anniversary of LIPI's Biology Research Center.
"We have found many rare and unique plants that can potentially be used as herbal medicine or ornamental plants. One of the rare plants is an orchid species in Maluku, which is currently being identified by orchid scientists at the Bogor Botanical Gardens," Enny said.
The Papua South Corridor Expedition is the seventh NKRI expedition. (ebf)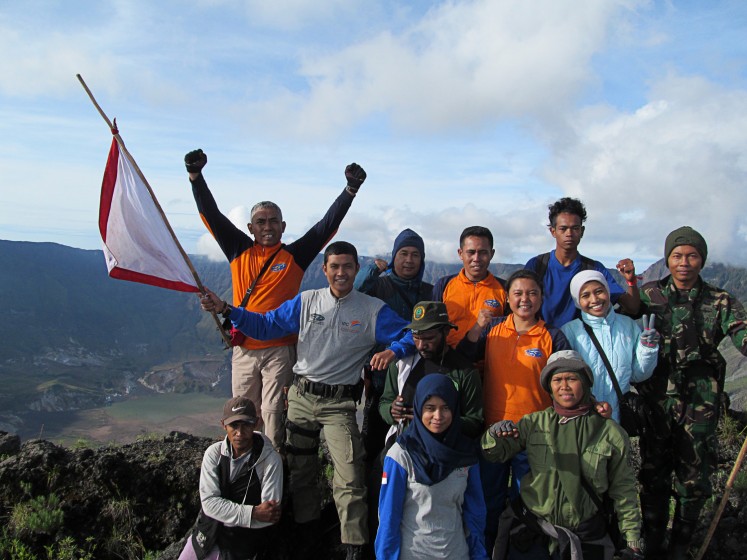 Love nature: Scientists of the Indonesian Institute of Sciences' (LIPI) Biology Research Center and personnel of the Army's Special Forces (Kopassus) work together to explore Indonesia's biodiversity in the 2017 NKRI Papua South Corridor Expedition. (Courtesy of the Indonesian Institute of Sciences (LIPI)/File)
Join the discussions