Farmers use 3-kg LPG canisters to pump water
Ganug Nugroho Adi

The Jakarta Post
Sragen, Central Java |

Wed, September 13, 2017

| 08:53 pm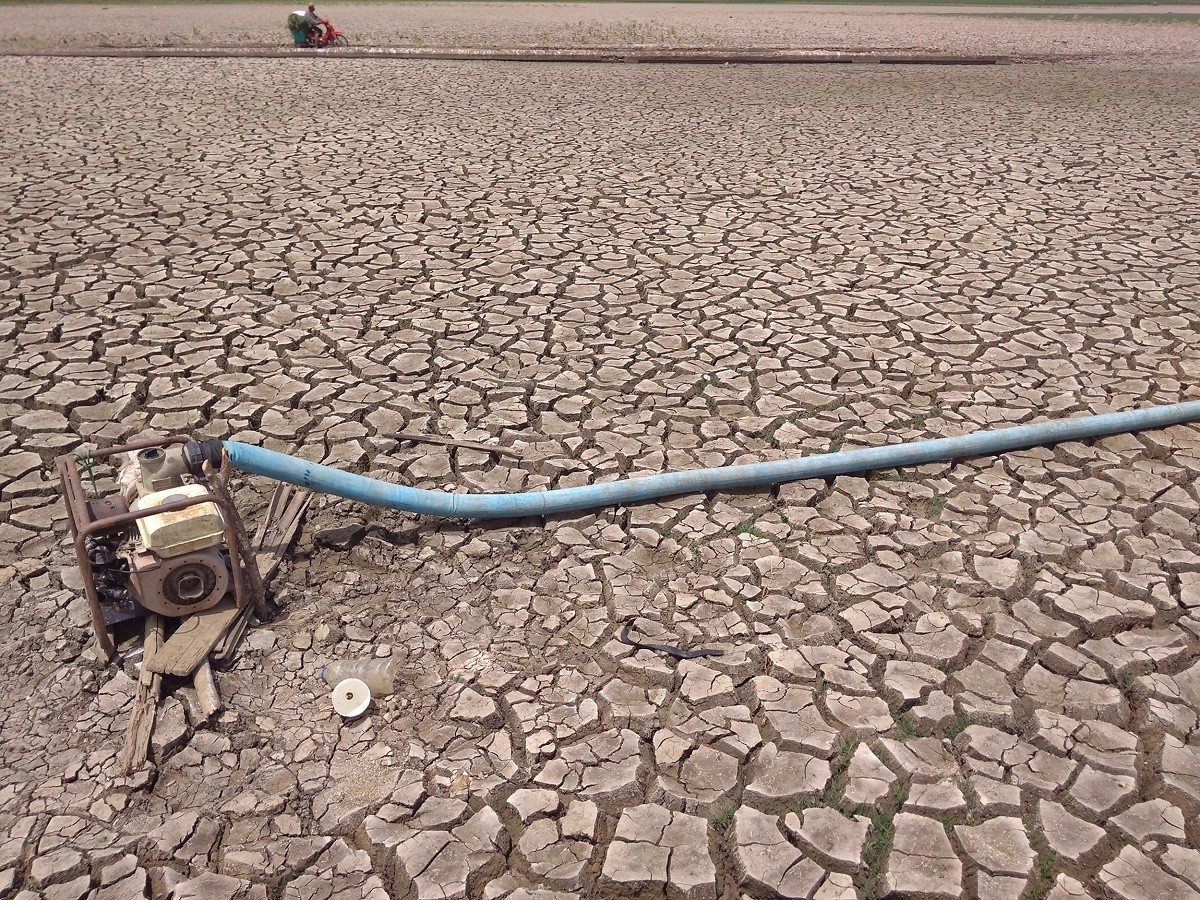 Dry run: A resident travels on his motorbike on the dry waterbed in Sragen, Central Java. Residents use subsidized 3-kilograms liquefied petroleum gas canisters to operate their water pumping machines. (JP/Ganug Nugroho Adi)
The shortage of subsidized 3-kilogram liquefied petroleum gas (LPG) canisters in Sragen, Central Java, has continued to worsen as the water crisis hits more areas across the regency.
Farmers have begun to use 3-kg LPG canisters to operate their water pumping machines to irrigate their paddy fields that have dried up. This has caused the price of the 3-kg LPG canisters to skyrocket to Rp 25,000 (US$1.89) per canister, far exceeding its price ceiling of Rp 17,000.
"The price of a 3-kg LPG canister is equal to the price of four liters of gasoline. If we use gasoline, our water pumps can operate for around 4-5 hours. They can operate for seven hours if we use LPG," said Sartomo, 45, a farmer from Tenggak village in Sidoharjo district.
He said every day he used up two 3-kg LPG canisters to irrigate his paddy field, which is only around one hectare. The LPG canisters were used to operate his machine for 14 hours, from pumping water from a drilled well to irrigating the paddy field.
"This is more cost-efficient compared to gasoline. To get the LPG canisters, we must compete against other residents, however. This is why its price has continued to increase, now reaching Rp 25,000, up from Rp 20,000."
Other farmers in 12 districts across Sragen have also used the 3-kg LPG canisters to pump water.
Sragen Industry and Trade Agency head Untung Sugihartono said he could not prohibit farmers from using the 3-kg LPG canisters to irrigate their paddy fields, although they were actually intended for household purposes, such as cooking. (ebf)
Join the discussions