Five missing after Indonesian tanker collides with dredger in Singapore Strait

Batam |

Wed, September 13, 2017

| 04:57 pm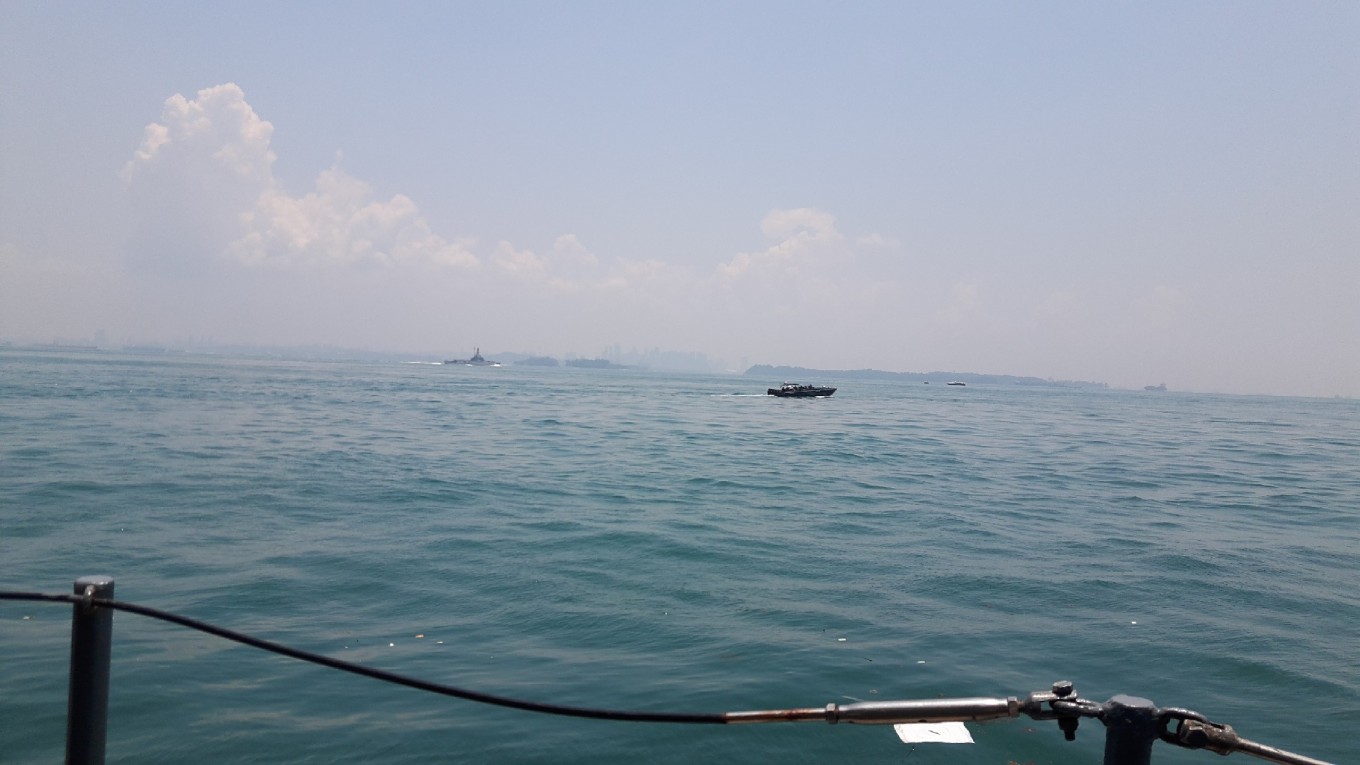 Several Indonesian patrol boats join a search and rescue operation in Singaporean waters on Wednesday. An Indonesian tanker and Dominican-flagged dredger collided in the Singapore Strait, leaving five crew members missing. (JP/Fadli)
An Indonesian-flagged tanker has collided with a Domincan-flagged dredger in the Singapore Strait, leaving at least five sailors missing.
The collision took place on Wednesday morning when the tanker, MT Kartika Segara, and the dredger, JBB De Ring 1, operated by a Malaysian company, were sailing in opposite directions in Singaporean territorial waters, maritime operations director at the Maritime Security Board (Bakamla), Marine Colonel Rahmat Eko Raharjo, said on Wednesday.
Given the narrow route, the collision had been unavoidable, he claimed. The tanker's deck and part of its hull were broken in the incident. All crew members of the tanker are reportedly safe.
The JBB De Rong, however, capsized at the location, and while seven of its twelve crew members have been rescued, the remaining five – all Chinese nationals – are missing.
"We are going to launch a search and rescue operation as well as anticipate a possible oil spill, as the tanker is carrying oil," Rahmat said.
The agency has dispatched the KN Belut Laut vessel from its base in Batam, Riau Islands.
Meanwhile, the Riau Water Police and the Riau Customs and Excise Office have deployed two and five patrol boats, respectively, to support the SAR effort.
Batam Customs and Excise Office spokesman R. Evy Suhartantyo said his office had received a notice not long after the incident took place at 7 a.m.
"As soon as we received information, we launched a search operation," he said.
Topics :
Join the discussions