Globalization still the key to prosperity, equality: IMF's Lagarde
Grace Amianti

The Jakarta Post
Washington DC |

Sun, October 15, 2017

| 12:40 pm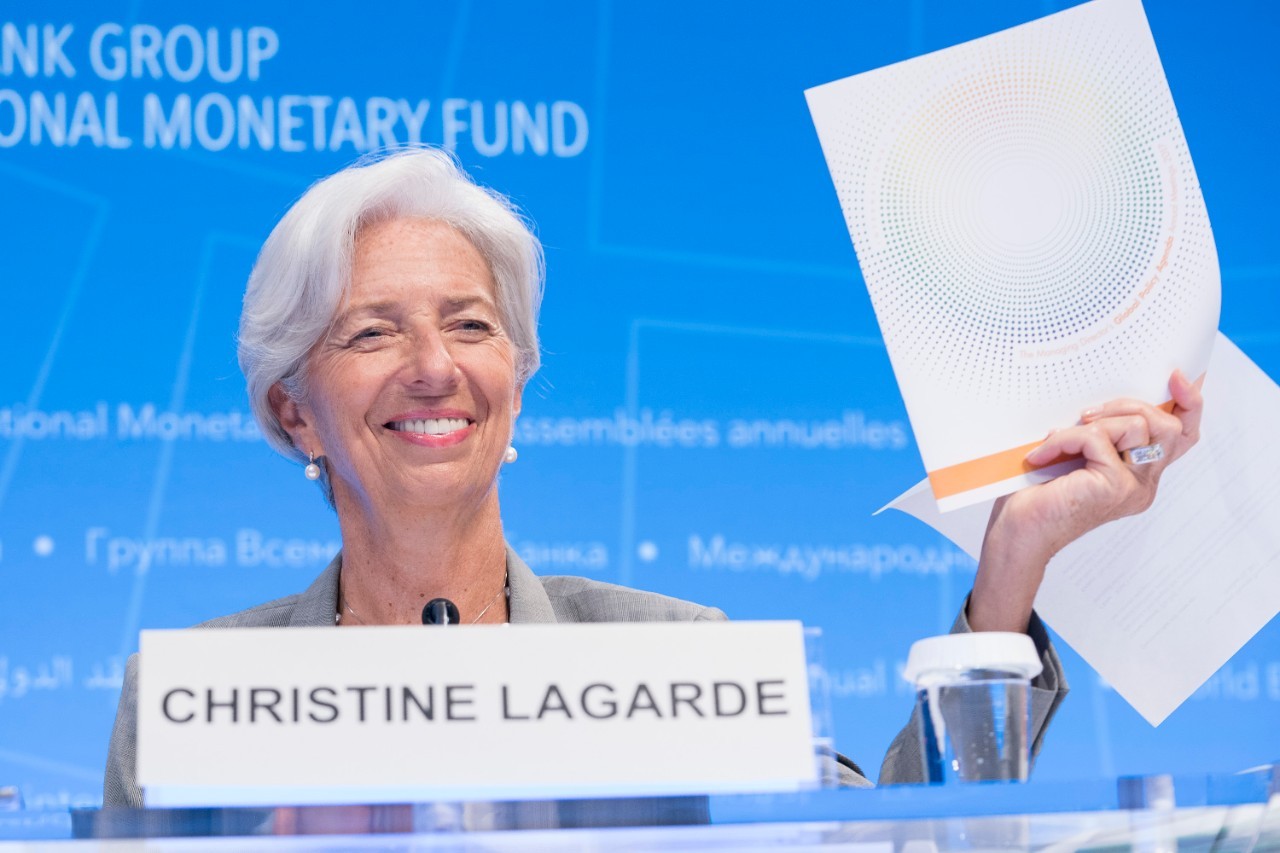 International Monetary Fund (IMF) managing director Christine Lagarde smiles during a press briefing on the sidelines of the 2017 IMF-World Bank Annual Meetings in Washington DC, United States, on Thursday. (IMF/International Monetary Fund)
The head of the International Monetary Fund (IMF) has claimed that global cooperation between leaders and mutual understanding is required to advance the current economic recovery in the face of rising tendencies toward protectionism among governments.
In her 'Global Policy Agenda' assessment, IMF managing director Christine Lagarde said the current global economic recovery was still limited because of negative growth in a number of countries, while technology had curbed many people's aspirations and the repercussions of excessive income inequality were rising.
"The result is growing political tensions in many places and increased skepticism about the benefits of globalization," she said at a press briefing on the sidelines of the 2017 IMF-World Bank Annual Meetings in Washington DC this week.
However, she argued the recovery would make structural reforms in each country easier and that the challenges countries were facing right now actually cut across borders, prompting the need for governments to work together to address the problems.
"Fostering this kind of cooperation is the way that we can best serve our 189 member countries in order to help them build a more inclusive, more resilient global economy," she said.
She said a range of issues had a global nature and required cooperation including fighting corruption, protecting the progress made in financial regulatory reform, tackling climate change and improving the global trading system.
She said countries also needed to adjust to the impacts brought by breakthroughs in technology that would impact markets – in particular, financial markets.
Join the discussions