Alternative alliance steps forward to save US commitment in climate accord
Adisti Sukma Sawitri

The Jakarta Post
Bonn |

Sun, November 12, 2017

| 01:12 pm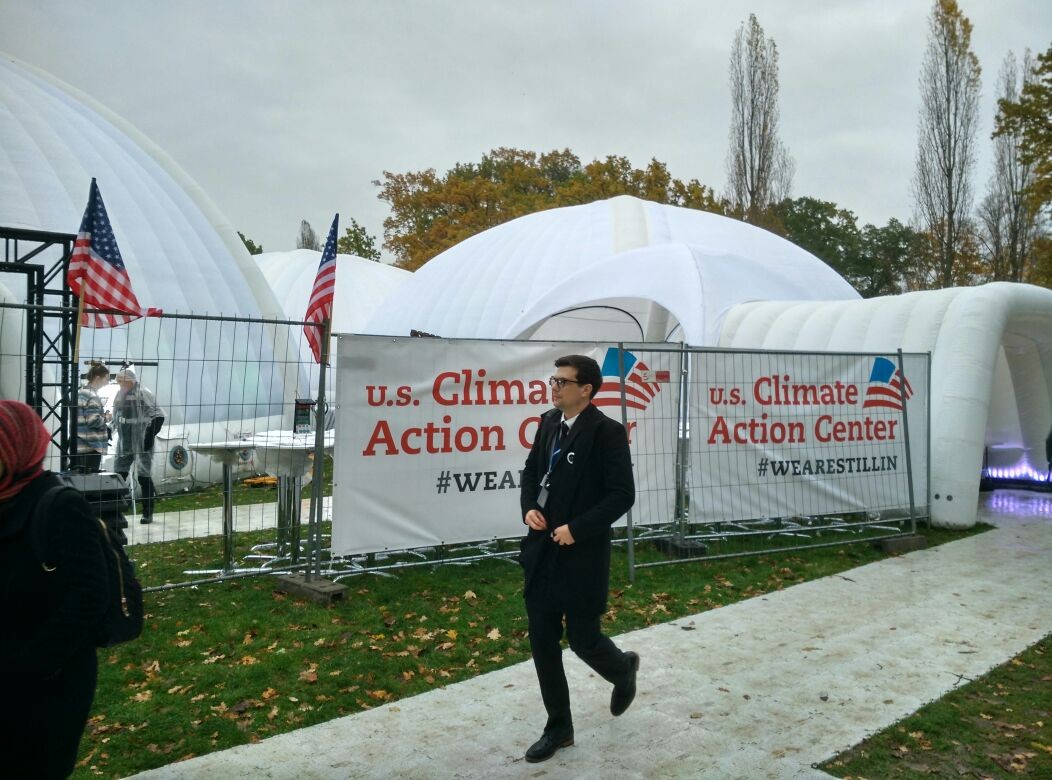 An alternative alliance has set up a pavilion that showcases American climate actions during the COP23 climate conference in Bonn, Germany. The climate conference is being held from Nov 6 to 17. (The Jakarta Post/Adisti Sukma Sawitri)
A group of representatives of American states, cities and businesses announced on Saturday that they were forming a new alliance that would rescue the sinking US climate commitment after President Donald Trump administration withdrew from the historic Paris accord.
Setting up their own pavilion outside the areas where the COP23 UN Climate Conference is meeting, the alliance aims to honor the US commitment to join the global effort to cut emissions and will report the climate action made by the American people.
After its announcement of withdrawal, the US administration has not set up a pavilion at the conference, as other countries that participate in the annual climate conference have done, and has only sent a small number of delegates to follow the negotiations.
Former New York City mayor and businessman Michael Bloomberg, who spearheaded the initiative with California Governor Jerry Brown, said the country's commitment to climate change action would last longer than the administration.
"It is important for the world to know, the American government may have pulled out of the Paris agreement, but the American people are committed to its goals, and there is nothing Washington can do to stop us," he said during the launch of the initiative, called America's Pledge, and its first report at the igloo-shaped pavilion.
At least 20 states, 110 cities and more than 1,000 businesses and universities have declared support for the Paris deal.
COP23 president Frank Bainimarama praised the establishment of the alliance.
"We are in the same canoe. No one is immune to climate change. We need everyone. America's pledge sends a powerful message to the world that America is still in," said Bainimarama, who is also the Fijian prime minister.
Fiji is hosting the UN climate conference this year in the German city of Bonn. The meeting is set to conclude on Nov. 17.
Join the discussions