Alibaba bets $2.9 billion on China's top hypermarket player
Hong Kong |

Mon, November 20, 2017

| 09:30 am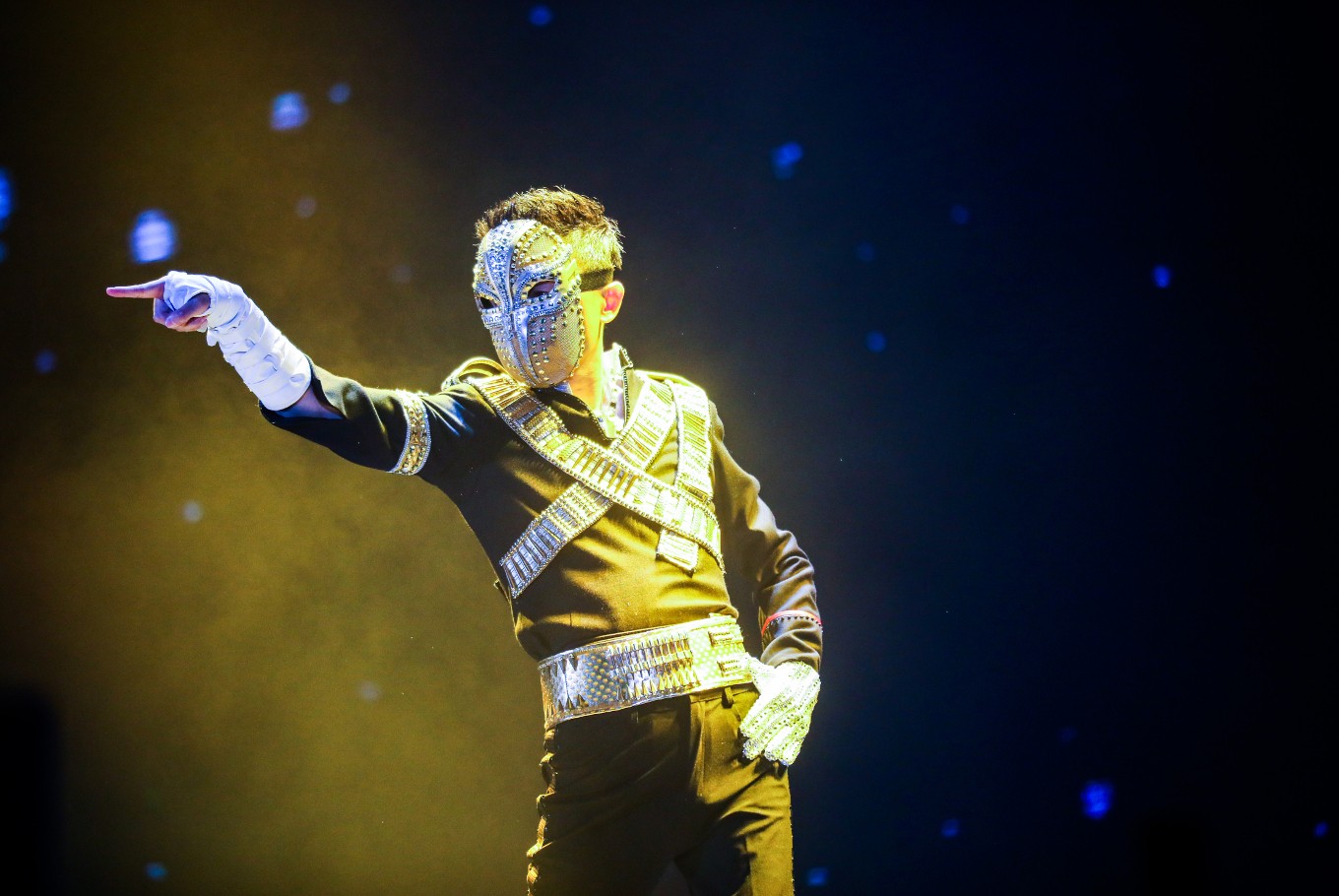 This photo taken on September 8, 2017 shows Jack Ma, chairman of Alibaba group, dancing to a medley of Michael Jackson songs during the Alibaba Annual Party at the Huanglong sports center in Hangzhou in China's eastern Zhejiang province. Ma danced with other Alibaba employees during the party, which was held to celebrate the 18th anniversary of the company's founding. (STR / AFP /File)
Alibaba Group Holding Ltd. agreed to buy a stake in China's largest operator of Wal-Mart-style hypermarkets for about $2.9 billion, making its latest bet on the evolution of brick-and-mortar retail.
Alibaba is purchasing a 36 percent stake in Sun Art Retail Group Ltd., which operates about 400 hypermarkets under the Auchan and RT-Mart banners. As part of the deal, Auchan Retail SA will also increase its stake in Sun Art to 36 percent. The deal follows a string of earlier investments in old-school retail.
Alibaba is paying about HK$6.50 a share, according to a statement filed to the Hong Kong Stock Exchange. That's a 24 percent discount to Sun Art's last traded price of HK$8.60 before shares were suspended Nov. 13. Sun Art shares reversed an earlier spike and tanked as much as 13.6 percent in Hong Kong, its biggest intraday fall since Feb. 20.
"The alliance reflects Alibaba's 'New Retail' vision to leverage its internet-based approach and new technology, while working closely with retailer partners to provide a seamless online and offline experience to consumers in China," the companies said in a joint statement Monday.
Alibaba's investment in Sun Art is the latest acquisition in an investment spree that's also encompassed Suning Commerceand Intime Retail Group Co., furthering an ambition to shake up China's $4 trillion retail market. Alibaba's staked much of its future on transforming old-school retail, infusing stores with the technology needed to better manage inventory and boost margins. It's betting that a move into physical commerce will pump-prime the growth of its main online business, rope in millions of new shoppers, and expand its network into a relatively untapped Chinese hinterland.
It's early days in Alibaba's grand retail experiment, but if it works, it could deepen a lead over Jeff Bezos' Amazon.com Inc. in the fragmented world of physical retail. Jack Ma's company spent billions buying into grocers, shopping malls and even department stores years before Amazon announced its $13.7 billion acquisition of Whole Foods Market Inc.
The over-arching idea is to connect virtual and offline worlds, boosting online orders while amassing valuable customer purchasing data. The Hangzhou-based company is already starting to see the initiative trickle into the top line: revenue from new retail -- mainly its Hema supermarkets and Intime department stores -- more than quintupled in the September quarter.
Alibaba is trying to franchise a Hema model that combines a supermarket, restaurant and fulfillment center in a single location on its technology platform. It's also enlisted 10 percent of China's convenience stores, about 600,000 outlets, to hawk goods and get billions of parcels shipped to customers nationwide.
Sun Art, for its part, needs a capital and technology infusion. Auchan and RT-Mart have the biggest slice of China's hypermarket business with about a 15 percent share, followed by Wal-Mart Stores Inc. with 10 percent, according to Euromonitor International. But the company has reported slower sales growth over the past three years as more Chinese shop online.
Sun Art has sought to make inroads into e-commerce after acquiring control of web grocery store Fields HK and Shanghai Diqi Network Technology Co.'s Xiaohehe e-commerce business in 2015.
— With assistance by Lulu Yilun Chen, and Rachel Chang
Join the discussions