NTT gubernatorial election will be without independent candidates: KPU
Djemi Amnifu

The Jakarta Post
Kupang, East Nusa Tenggara |

Mon, November 27, 2017

| 07:17 pm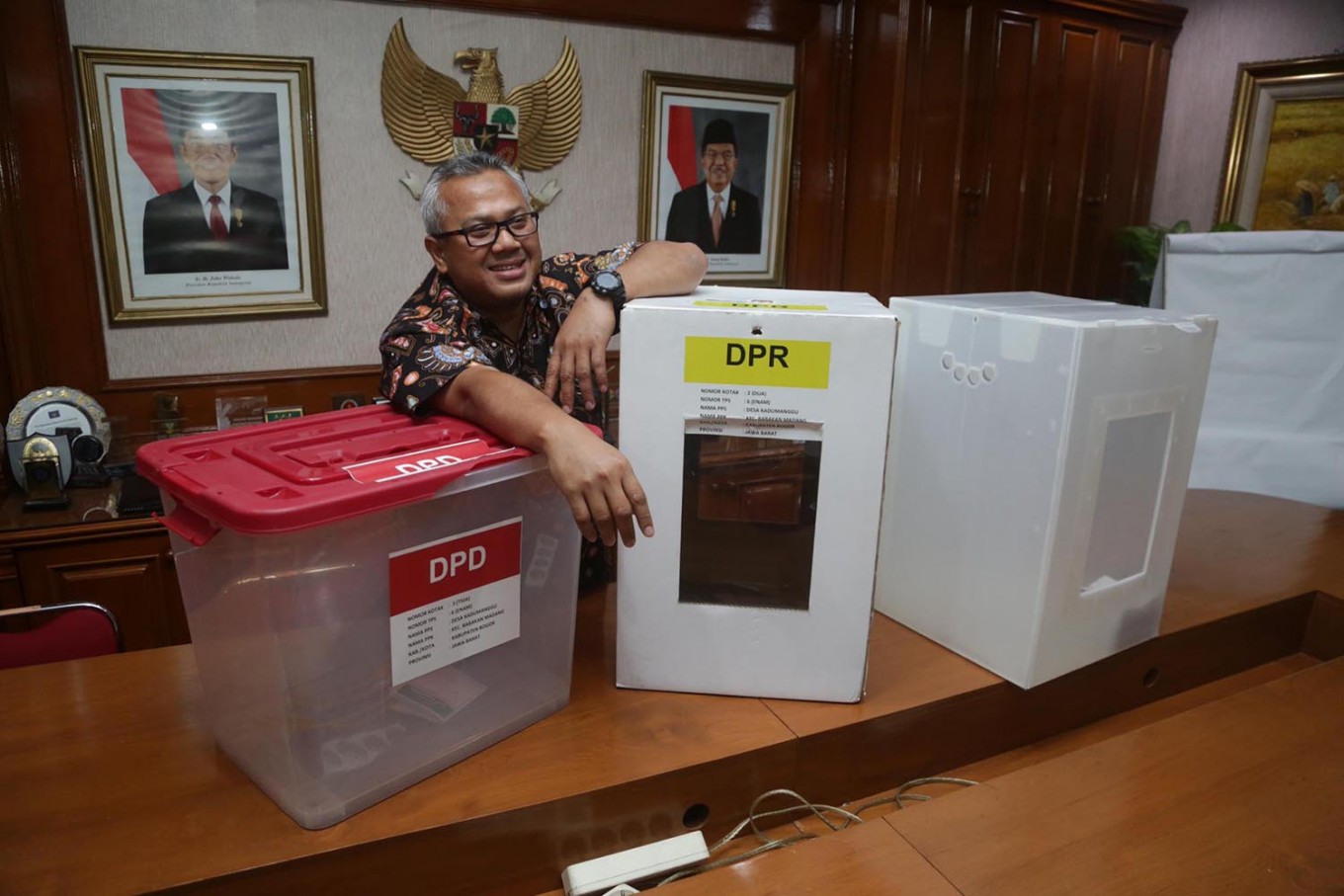 General Elections Commission (KPU) chairman Arief Budiman displays ballot boxes at the commission's headquarters in Jakarta on Nov.15. (JP/Wendra Ajistyatama)
No independent candidates have made it into the 2018 East Nusa Tenggara (NTT) gubernatorial election, according to the province's General Elections Commission (KPU).
The registration deadline was set at midnight on Sunday.
Christofel Bagaisar and Blasius Nahak initially registered as a pair, but failed to fulfill the set requirements for independent candidates. Both argued against the claim, however, and insisted that they had submitted all the necessary forms, according to the KPU's NTT office head, Maryanti.
She confirmed the KPU had received the independent pair's registration documents on Saturday, but claimed they were incomplete. Christofel and Blasius submitted additional documents on Sunday, at around 15 minutes after midnight, missing the deadline.
"To ensure that all the information contained in the documents are correct, my staff members had to work until 4 a.m.," Maryanti said.
Furthermore, Christofel and Blasius did not fulfill KPU Decree No. 63/2017, which requires independent candidates to garner at least 272,300 votes across more than half of the province's regencies and municipalities, she explained.
"So, they must receive votes in 12 regencies and municipalities. If an independent candidate pair gets votes in only 10 regencies, of course we cannot accept it," Maryanti said.
Therefore, no independent candidates would be running in NTT's 2018 gubernatorial election, she added.
Join the discussions