Hartono brothers extend gap on 2017 Forbes Indonesia rich list
News Desk

The Jakarta Post
Jakarta |

Sat, December 2, 2017

| 12:14 pm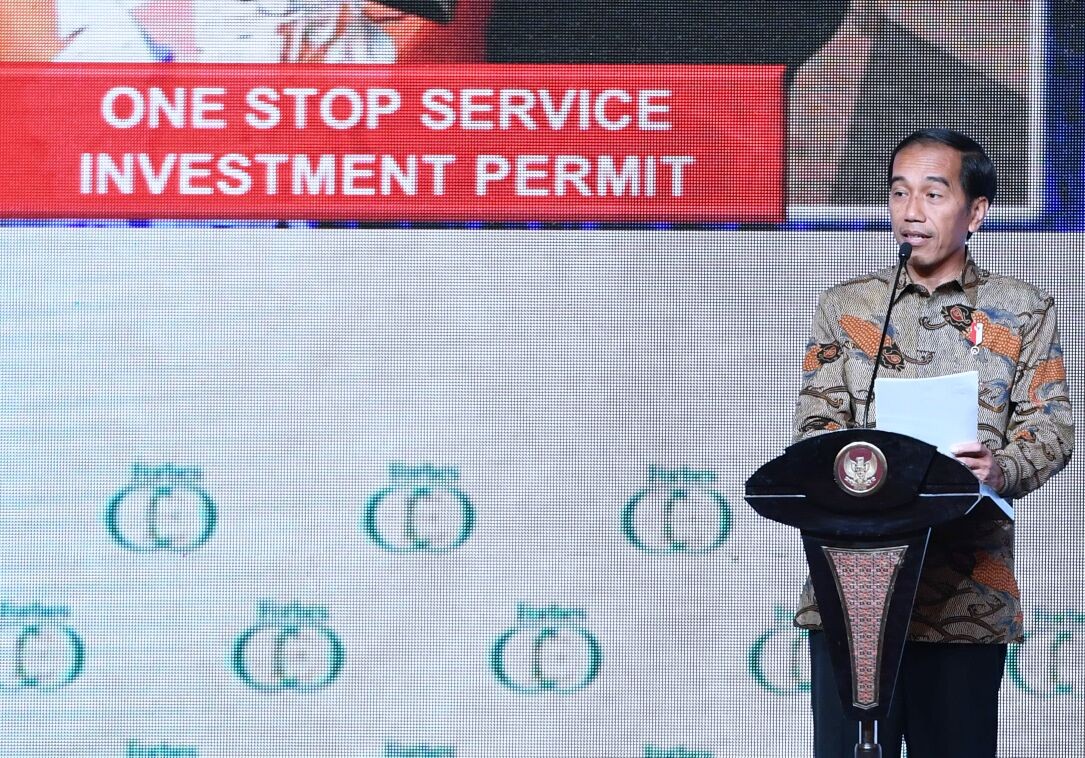 President Joko "Jokowi" Widodo speaks at the 2016 Forbes Global CEO Conference in Jakarta on Nov. 29. He highlighted the government's numerous efforts to attract investors to the country. (Presidential Office/Press Bureau)
The Hartono brothers, who have topped the Forbes Indonesia Rich List for nine years in a row, extended their gap at the top with their net worth rising to US$32.3 billion from $17.1 billion last year, largely thanks to a nearly 50 percent rise in the value of their stake in Bank Central Asia (BCA).
This year, the Hartono's, who inherited clove cigarette maker Djarum several decades ago but later diversified by buying a stake in BCA during the 1998 financial crises, increased their stake in BCA to 55 percent, from 47 percent.
Meanwhile, palm oil tycoon Eka Tjipta Widjaja rose two spots to second place, as he saw his fortune rise to $9.1 billion, up $3.5 billion from a year ago. Susilo Wonowidjojo, the owner of kretek maker Gudang Garam, was third place with a fortune of $8.8 billion, rising from $7.1 billion last year.
All but one of Indonesia's 10 richest saw their fortunes increase by at least 10 percent in the past year, partly due to higher stock values. Indonesia's stock market rose 17 percent over the same period. The total net worth of the country's 50 richest is now $126 billion, up from $99 billion a year ago.
Another factor responsible for the higher valuations is tax amnesty last year that allowed the country's tycoons to declare previously hidden assets. As a result of this, Jogi Hendra Atmadja, the Mayora Group president commissioner, jumped 25 spots to 10th place this year with a net worth of $2.7 billion, up $850 million.
"This year, the notable achievement is that the total net worth of the 50 richest surpassed $100 billion for the first time ever. Indonesia's standing, as measured by the list of its 50 richest, is rising in the global business community," Forbes Indonesia chief editorial advisor Justin Doebele said in a statement on Thursday.
There are two newcomers among this year's top 50 richest Indonesians. Arini Subianto (No. 37, $820 million) inherited the fortune of her father Benny Subianto after his death in January. She is now the president director of the family's holding company, Persada Capital Investama, and oversees its investments in everything from wood-processing products and palm oil to rubber processing and coal. Hartono Kweefanus (No. 46, $540 million) joins the ranks based on his ownership of biscuit empire Monde Nissin, which spans across Asia.
Two people also returned to the ranks after a year or more of absence. They are Sritex Group's founder Iwan Lukminto (No. 48, $490 million), and The Ning King (No. 50, $450 million) of Argo Manunggal Group.
However, the fortunes of 16 tycoons fell compared to a year ago. Longtime listee Arifin Panigoro is one of the three dropping out of the list because of a lower stake in Medco Energi Internasional.
The top 10 richest in Indonesia are:
1) R. Budi and Michael Hartono; US$32.3 billion
2) Eka Tjipta Widjaja; $9.1 billion
3) Susilo Wonowidjojo; $8.8 billion
4) Anthoni Salim; $6.9 billion
5) Sri Prakash Lohia; $6.4 billion
6) Boenjamin Setiawan; $3.65 billion
7) Chairul Tanjung; $3.6 billion
8) Tahir; $3.5 billion
9) Mochtar Riady; $3 billion
10) Jogi Hendra Atmadja; $2.7 billion
Join the discussions