Airline passengers arrested over crystal meth
Rizal Harahap

The Jakarta Post
Jakarta |

Sun, December 3, 2017

| 03:10 pm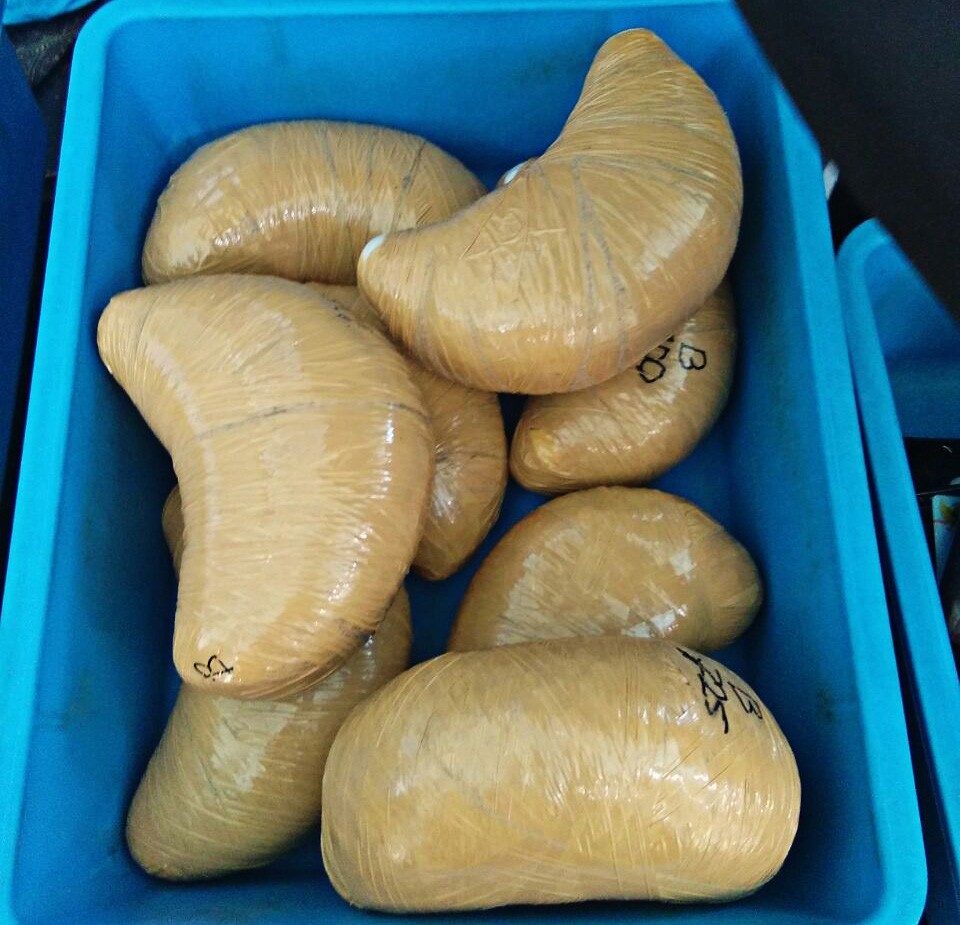 Illegal substance: Security personnel at Sultan Syarif Kasim II International Airport in Pekanbaru, Riau, confiscated six packages of crystal methamphetamine during a security check on Friday. (Courtesy of the Sultan Syarif Kasim II's Aviation Security/File)
Four people were arrested at Sultan Syarif Kasim II International Airport in Pekanbaru, Riau, on Friday, for allegedly carrying 5.75 kilograms of crystal methamphetamine as they were about to board their flight.
The four passengers -- Galih Nurmantyo, a resident of Makassar, South Sulawesi; Slamet, a resident of Kendari, Southeast Sulawesi; Fahmi Rizki from Konawe, Southeast Sulawesi; and Muhammad Nursahlan, a resident of Muna, Southeast Sulawesi – were reportedly planning to fly to Bandung, West Java, on Citilink flight number QG 982.
Sultan Syarif Kasim II International Airport general manager Jaya Tahoma Sirait said the drug-smuggling attempt was uncovered when officers detected a suspicious substance on Slamet's body during an inspection at the airport's Security Check Point (SCP) I at 8 a.m. on Friday.
"He was about to board his aircraft, which would depart at 9:20 a.m. His movements aroused our suspicion, and during a security screening, our suspicion was proven. There was something hidden in his groin. We found packages wrapped in yellow tape," Jaya said.
Jaya said the man had admitted that the packages contained crystal meth. Security personnel immediately locked down areas of the airport to prevent other suspects from fleeing. They later arrested three other passengers, who had passed security checks at SCP I. They were reportedly waiting for Slamet in the waiting room at the gate.
"Each of them carried two packages. In total, we confiscated two packages of crystal meth weighing 700 grams each and four weighing 725 grams each," said Jaya. (ebf)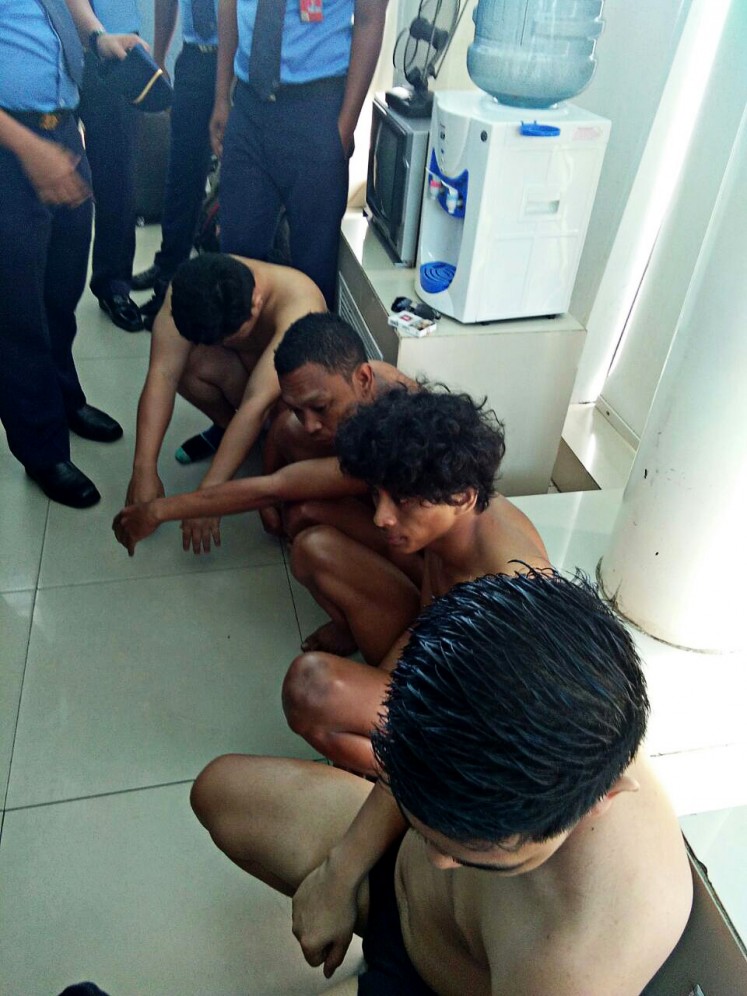 Suspects: Four Citilink passengers are held after being arrested on Friday for allegedly carrying crystal methamphetamine on their bodies. (Courtesy of the Sultan Syarif Kasim II's Aviation Security/File)
Join the discussions