Eight nations seek Security Council meeting on Jerusalem
United Nations |

Thu, December 7, 2017

| 06:12 am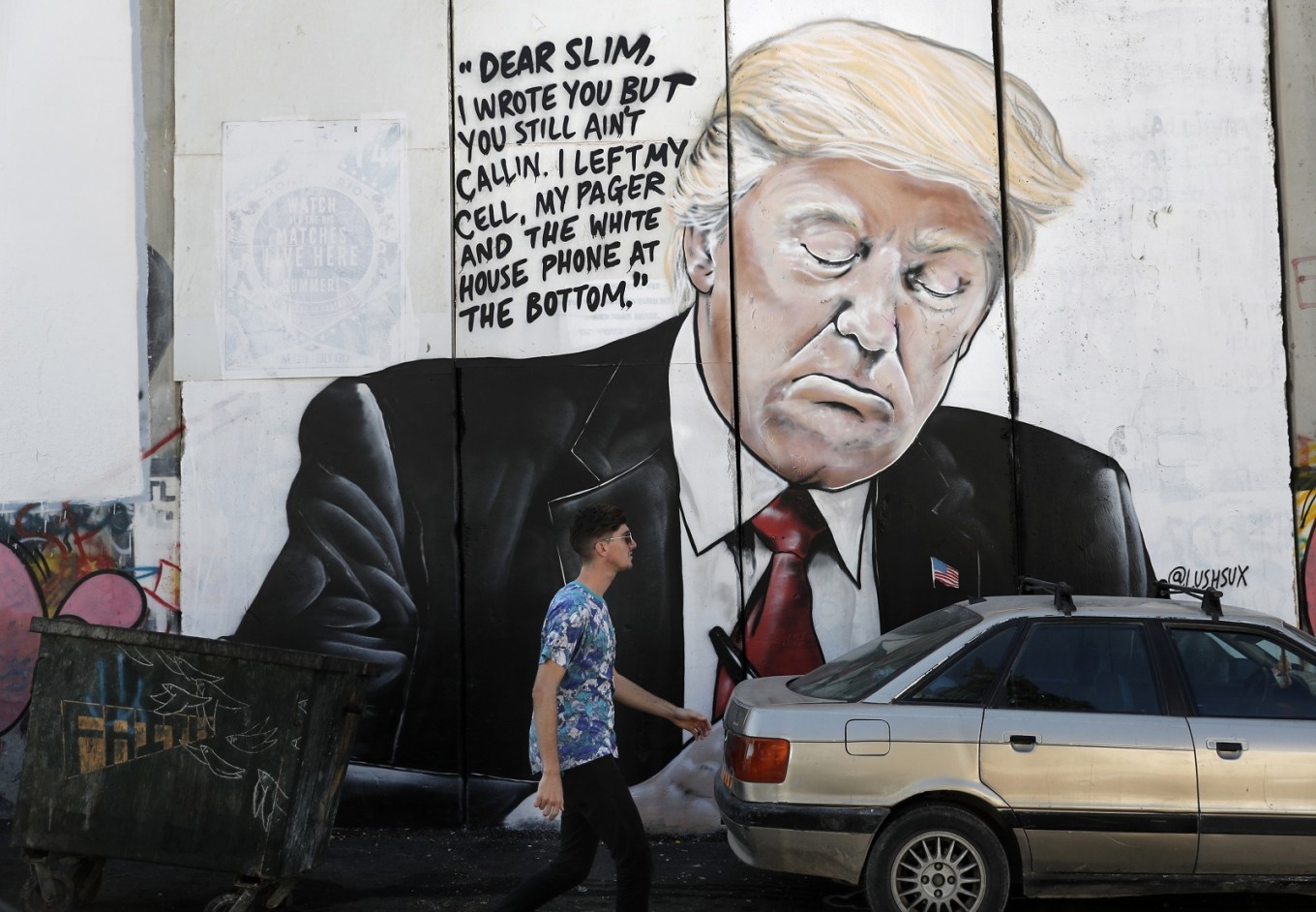 A man walks past a new piece of graffiti depicting US President Donald Trump on the controversial Israeli separation barrier separating the West Bank town of Bethlehem from Jerusalem on October 15, 2017. (AFP/Thomas Coex)
Eight countries called Wednesday for an urgent meeting of the UN Security Council after the United States said it recognized Jerusalem as Israel's capital.
Bolivia, Egypt, France, Italy, Senegal, Sweden, the United Kingdom and Uruguay want a meeting by the end of the week, the Swedish mission to the 15-member body said.
Japan, which currently holds the council's rotating presidency, had not set a time for the meeting by Wednesday afternoon.
Jerusalem's status can only be resolved through direct negotiations between Israel and the Palestinians, UN Secretary-General Antonio Guterres said following Trump's announcement.
Guterres added that he had "consistently spoken out against any unilateral measures."
"There is no alternative to the two-state solution."
Bolivian Ambassador Sacha Sergio Llorenty Soliz called Trump's move "a reckless and a dangerous decision which goes against international law, the resolutions of the Security Council."
"It's a threat not just to the peace process, but also it's a threat to international peace and security," said the envoy.
Join the discussions