Judge grants KPK more time, adjourns Setya's pretrial hearing until Friday
News Desk

The Jakarta Post
Jakarta |

Thu, December 7, 2017

| 01:32 pm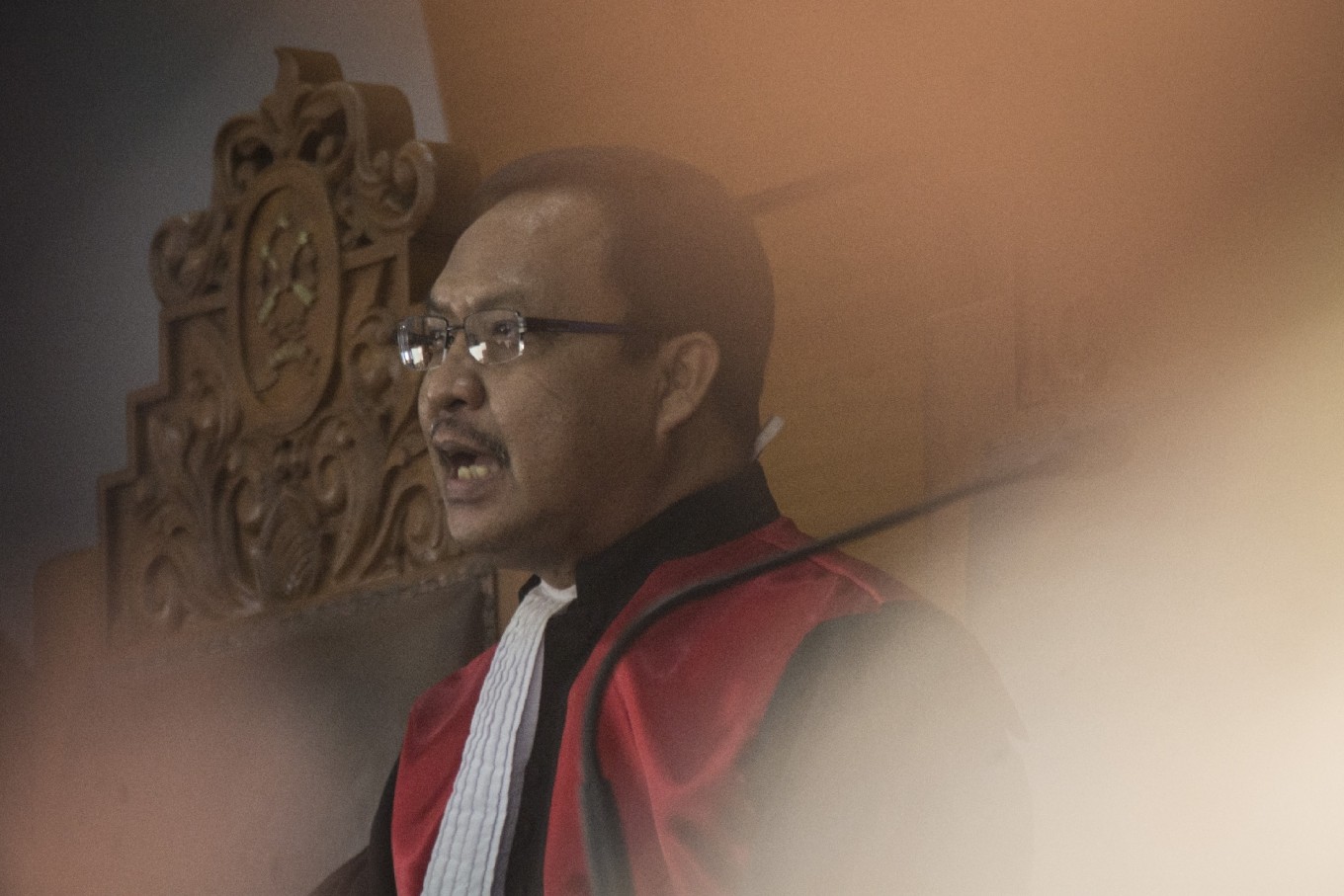 Single judge Kusno continues the pretrial hearing of graft suspect Setya Novanto on Nov. 30 at the South Jakarta District Court. (Antara/Aprilio Akbar) (Antara/Aprilio Akbar)
The pretrial hearing of House of Representatives Speaker and Golkar Party chairman Setya Novanto continued after a one-week delay, as his legal team presented their arguments on Thursday at the South Jakarta District Court.
For their part, the Corruption Eradication Commission (KPK) requested more time at today's hearing to prepare its response to Setya Novanto's pretrial motion, which challenges the KPK's decision to rename him a suspect in the e-ID graft case.
"Your Honor, for our response, we ask if we can present it on Friday," KPK legal bureau head Setiadi said at the hearing, which was presided over by single judge Kusno.
Kusno granted the motion and adjourned the hearing until Friday morning.
On Wednesday, the KPK submitted Setya's case file to the Jakarta Corruption Court in a bid to render the pretrial hearing legally void. Public pressure has been mounting for the KPK to immediately hold Setya responsible for his alleged involvement in the e-ID case, which has incurred Rp 2.3 trillion (US$170 million) in state losses.
According to the Criminal Procedure Code (KUHAP), a formal accusation lodged against a suspect in court, or an indictment, will invalidate any legal attempts by the accused to overturn their suspect status.
At Thursday's hearing, Setya's legal team said that the anti-graft body's decision to rename their client as a suspect was "hasty, unprofessional and not in accordance with the law".
Ketut Mulya Arsana, a lawyer on Setya's legal team, said that the KPK did not follow correct legal procedures and had named Setya a suspect prior to an investigation.
"They also used evidence from another trial," he added, referring to the earlier trials of e-ID graft convicts Irman and Sugiharto. "That is not juridically correct." (kmt/ipa)
Join the discussions