Urban problems worsening this year: LBH Jakarta
News Desk

The Jakarta Post
Jakarta |

Wed, December 13, 2017

| 06:29 pm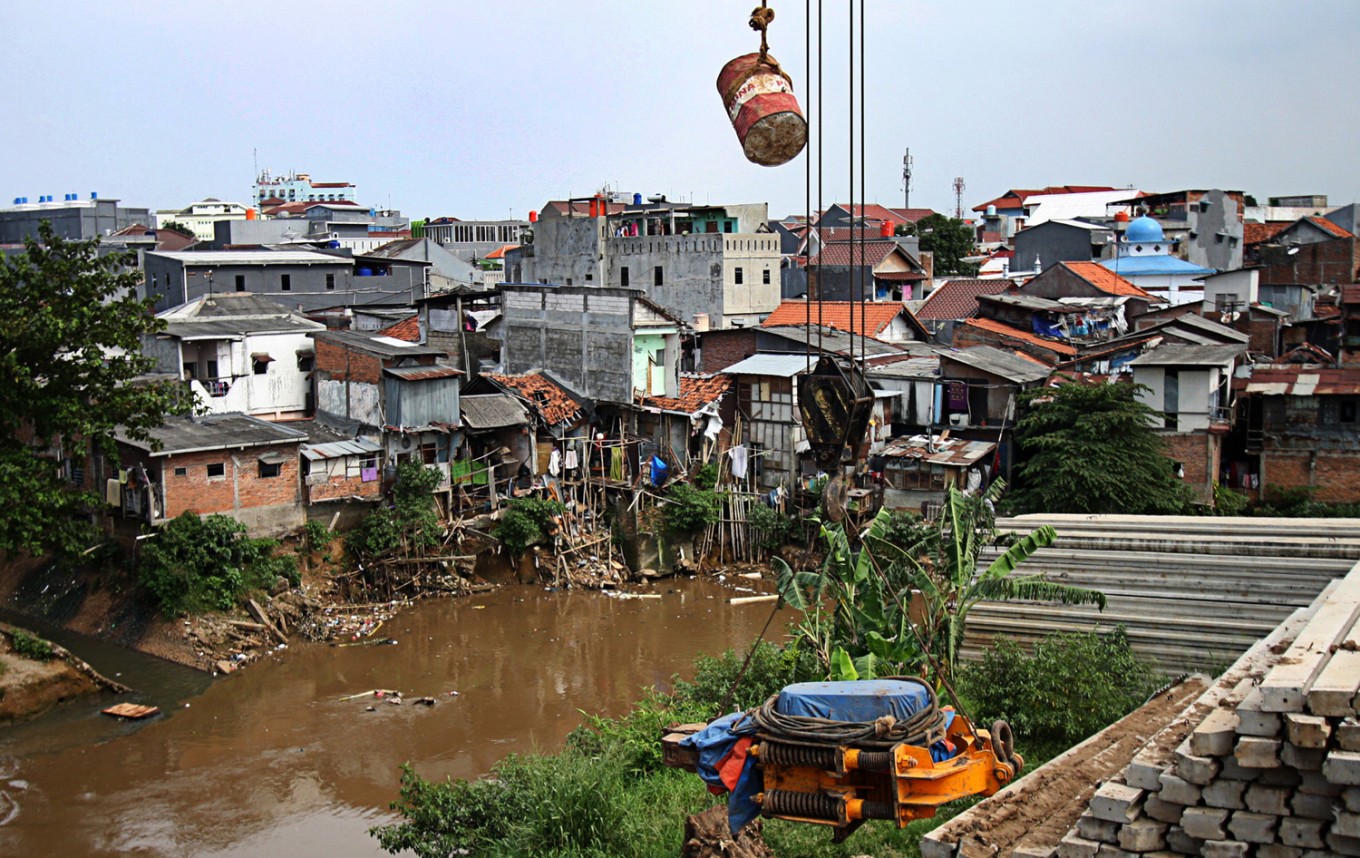 Restoration work on the Ciliwung River takes place near Bukit Duri bridge in South Jakarta on Jan. 3. The Jakarta Legal Aid Institute (LBH Jakarta) stated that city and urban-related problems had increased this year. (Antara/Reno Esnir)
The Jakarta Legal Aid Institute (LBH Jakarta) received fewer complaining reports in 2017 compared to last year, but city and urban-related problems increased this year.
The head of LBH Jakarta's advocation division, Yunita, said the institute received 1,224 complaining reports this year, compared to 1,444 reports last year.
"In Jakarta alone the overall figure has decreased, but reports complaining about city and urban society problems related to land and housing cases have increased. There are 20 more cases related to such issues this year than last year," said Yunita during the institute's annual end-of-year evaluation on Tuesday.
The institute received a wide range of cases from 19,039 justice seekers this year. The cases included city and urban society, civil society and politics, women and children, family and labor, as well as non-structural issues.
On city and urban society issues, LBH Jakarta received 154 complaining reports with 6,807 justice seekers. On labor issues, they got 223 reports with 4,565 justice seekers.
The institute also received 188 reports on family-related issues, with 188 justice seekers. While for non-structural cases there were 532 reports; 41 reports on women and children issues; and 86 on civil society and political issues.
Even though the overall number of reports and justice seekers has declined, LBH Jakarta director Alghiffari Aqsa said the general trend and situation in justice and human rights enforcement in Jakarta was not better than last year. In 2017, there were still many important events that indicates there were infringements of human rights and justice. (roi)
Topics :
Join the discussions