Welcome to the year of censored social media
Leonid Bershidsky

Bloomberg
Moscow, Russia |

Wed, January 3, 2018

| 05:15 pm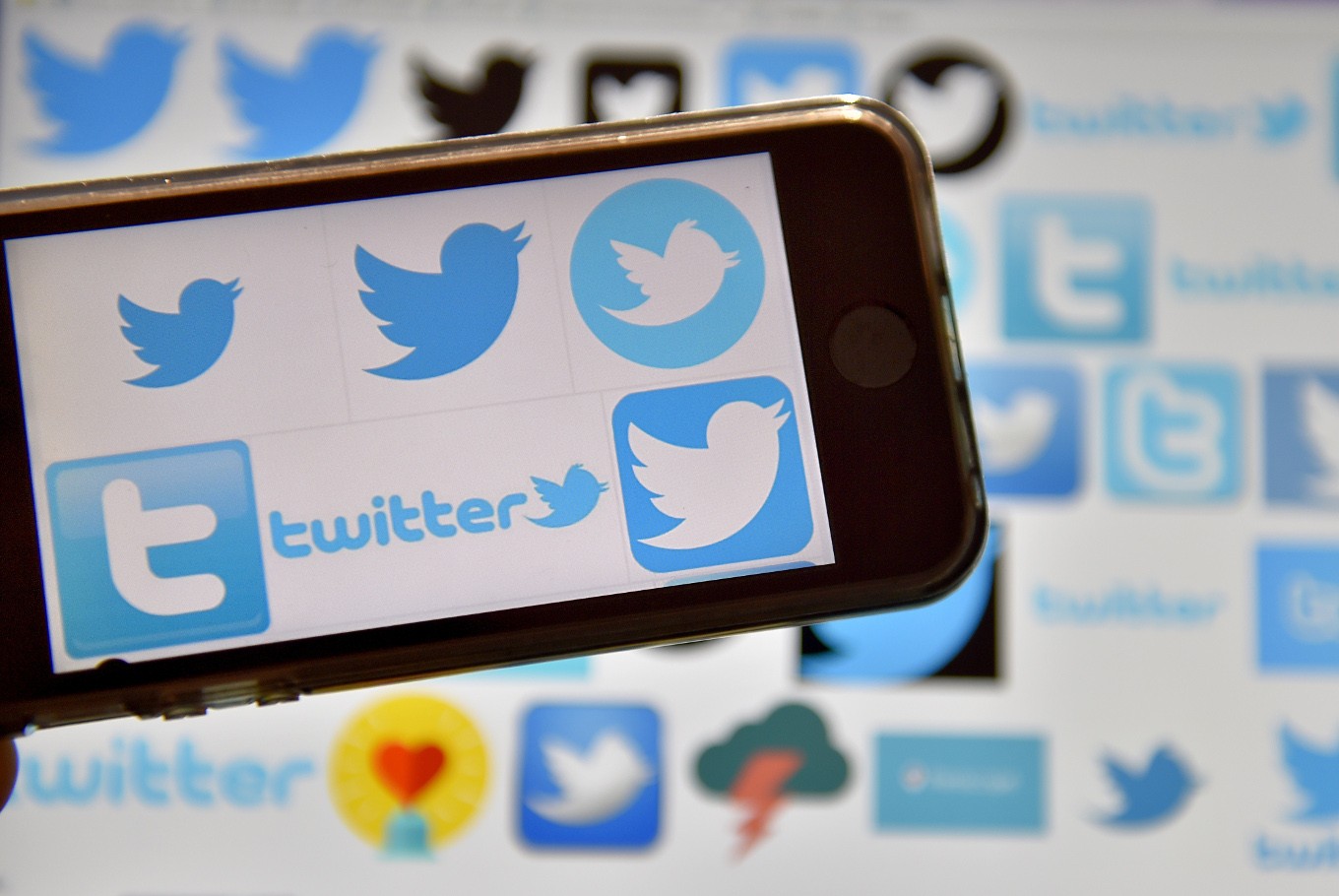 This file photo taken on December 28, 2016 shows logos of US online news and social networking service Twitter in Vertou, western France. Twitter is launching a 24-hour streaming news channel in partnership with the Bloomberg news agency, in a major expansion of its video operations. Bloomberg chief executive Justin Smith confirmed the partnership late April 30, 2017, retweeting a Wall Street Journal article referring to the tie-up. (AFP/Loic Venance)
This year, don't count on the social networks to provide its core service: an uncensored platform for every imaginable view. The censorship has already begun, and it'll only get heavier.
A 2017 law in Germany obliging social networks to delete hate speech as soon as it's reported or face massive fines went into effect on Jan. 1 -- and immediately claimed its first "victim."
On New Year's Eve, Beatrix von Storch, a legislator from the far-right Alternative for Germany party, took issue with a harmless tweet in Arabic sent by the state police of North Rhine-Westphalia, which often communicates in ethnic minorities' languages. "What the hell is going on in this country?" she tweeted in response. "Do you mean to soften up the barbaric, Muslim, group-raping male hordes in this way?"
In Gruppen vergewaltigende Männerhorden sind keine Barbaren. Vor allem nicht, wenn es Muslime sind. Ich finde es toll, wenn sie sich bei uns wohl fühlen und Spaß haben. So? 🙄 #NetzDG #Meinungsfreiheit 🤐

— Beatrix von Storch (@Beatrix_vStorch) January 1, 2018
On Monday, von Storch's tweet was gone and her Twitter account briefly suspended. She posted a screenshot of the tweet on Facebook, only to see it struck down, too. Alice Weidel, an AfD co-leader, stood up for her comrade, tweeting, "Censorship! Our authorities surrender to imported, marauding, grabbing, fighting, knife-sticking migrant mobs. Beatrix von Storch correctly criticizes German police for tweeting in Arabic -- and is closed down." That tweet still survives, though, according to the AfD, Twitter has notified Weidel that it received a complaint about it.
If the deletions continue, the AfD is likely to fight them in the courts: Anti-immigrant messages on social media are the primary way the party sustains its support. Before they disappear from Germany's national dialogue, they'll shift their strategy to something more amenable to the networks, perhaps even the Aesopian language of Communist-era dissidents. Von Storch is already testing the waters, tweeting sarcastically, "There are no barbarians among the group-raping male hordes. Especially not when they're Muslims. I find it fantastic that they feel good here and have fun. So?" This turned out to be too confusing for Twitter to delete.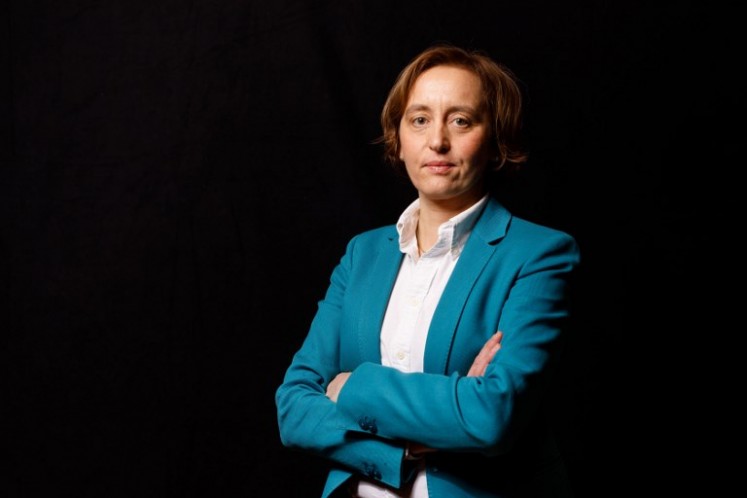 Leadership member of the Alternative for Germany (AfD) far-right party Beatrix von Storch poses during the congress of the party on December 3, 2017 in Hanover, northern Germany. The far-right Alternative for Germany (AfD) elected a new leadership duo from its nationalist wing after the party's triumphant turnout in September's general election, as thousands staged street protests against the anti-immigrant, anti-Islam political force. (Agence France -Presse/Philipp von Ditfurth / DPA )
In Germany, the social network censorship debate will be about the definition of hate speech, which the networks will almost certainly interpret as loosely as possible to avoid conflicts with the authorities. Even if forces such as the AfD manage to get their messages reinstated, new offenses are inevitable unless courts move against the law.
Censorship is by no means limited to Germany. In late December, Facebook banned Ramzan Kadyrov, the warlord leader of the Chechen Republic, from its main service and from Instagram, where he alternated between workout videos and patriotic declarations. Facebook explained it had to do so because Kadyrov had just been added to the US government's sanctions list -- an excuse that collapses under the weight of all the sanctioned individuals who retain their accounts.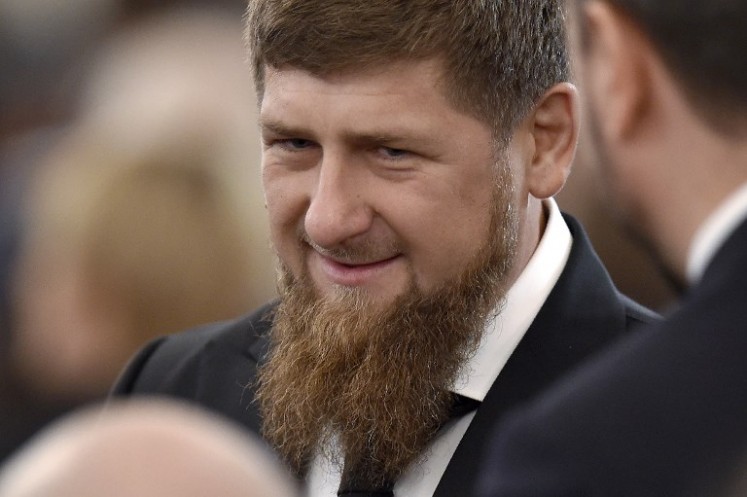 This file photo taken on Dec. 1, 2016 shows Chechnya's leader Ramzan Kadyrov as he waits before Russian President Vladimir Putin's Federal Assembly address at the Kremlin in Moscow. The United States on December 19, 2017 slapped financial sanctions on Chechen strongman Ramzan Kadyrov, accusing him overseeing a systematic campaign of deadly repression, the Treasury Department announced. The US also imposed sanctions on the Chechen security official Ayub Kataev, likewise accused of gross violations of human rights and abuses against gay men, as well as three others accused of involvement in the corruption case uncovered by deceased Russian whistleblower Sergei Magnitsky. (Agence France -Presse/Natalia KOLESNIKOVA )
If US-based social networks expand this policy of shutting down individuals simply because Washington considers them toxic, journalists will have few reasons to applaud. Kadyrov's Instagram account, for one, was a useful source of information for reporters covering Chechnya.
Of course, Kadyrov still posts on the Russia-based Vkontakte, a reminder that it will be nearly impossible to fully silence someone in the age of social media. But the platforms themselves lose their meaning in such a world. They make far more sense when literally anyone -- a German racist, a Chechen near-feudal lord -- can say whatever they want. If there's going to be author and message selection, why not just use traditional media, where the writing is better and professional journalists have already combed the different raw information channels? We're definitely allowed to quote the AfD messages that Twitter and Facebook feels they must remove, and even US media can publish Kadyrov's statements despite the sanctions against him.
As a media industry worker, I resent the unfairness of competing with social media. They seized the advertising market by making questionable promises about their audience size and by reusing and recycling our content without paying for it. I welcome any development that levels the playing field. But while censorship makes life harder for them and thus helps professional media, there are far better kinds of regulation.
There's a growing body of research that shows the internet platforms' business models are conducive to the spread of fake news, as well as hate speech. Regulators should resist the urge to waste time on individual cases in Germany and elsewhere and instead of strike at the fundamentals of the problem: anonymity. Without it, the Facebooks of the world would have a far more difficult time inflating user numbers, avoiding legal responsibility for published content, and continuing to make money off content they don't help create. The limitations of selective censorship and the ability of paid trolls and dedicated activists to bypass it will become obvious this year -- and so will the need for better ways to make sure the social media companies join the ranks of responsible media.
Leonid Bershidsky is a Bloomberg View columnist. He was the founding editor of the Russian business daily Vedomosti and founded the opinion website Slon.ru.
Topics :
Join the discussions