Confucianism followers partake in cleaning ritual ahead of Chinese New Year
Suherdjoko

The Jakarta Post
Semarang |

Mon, February 12, 2018

| 05:45 pm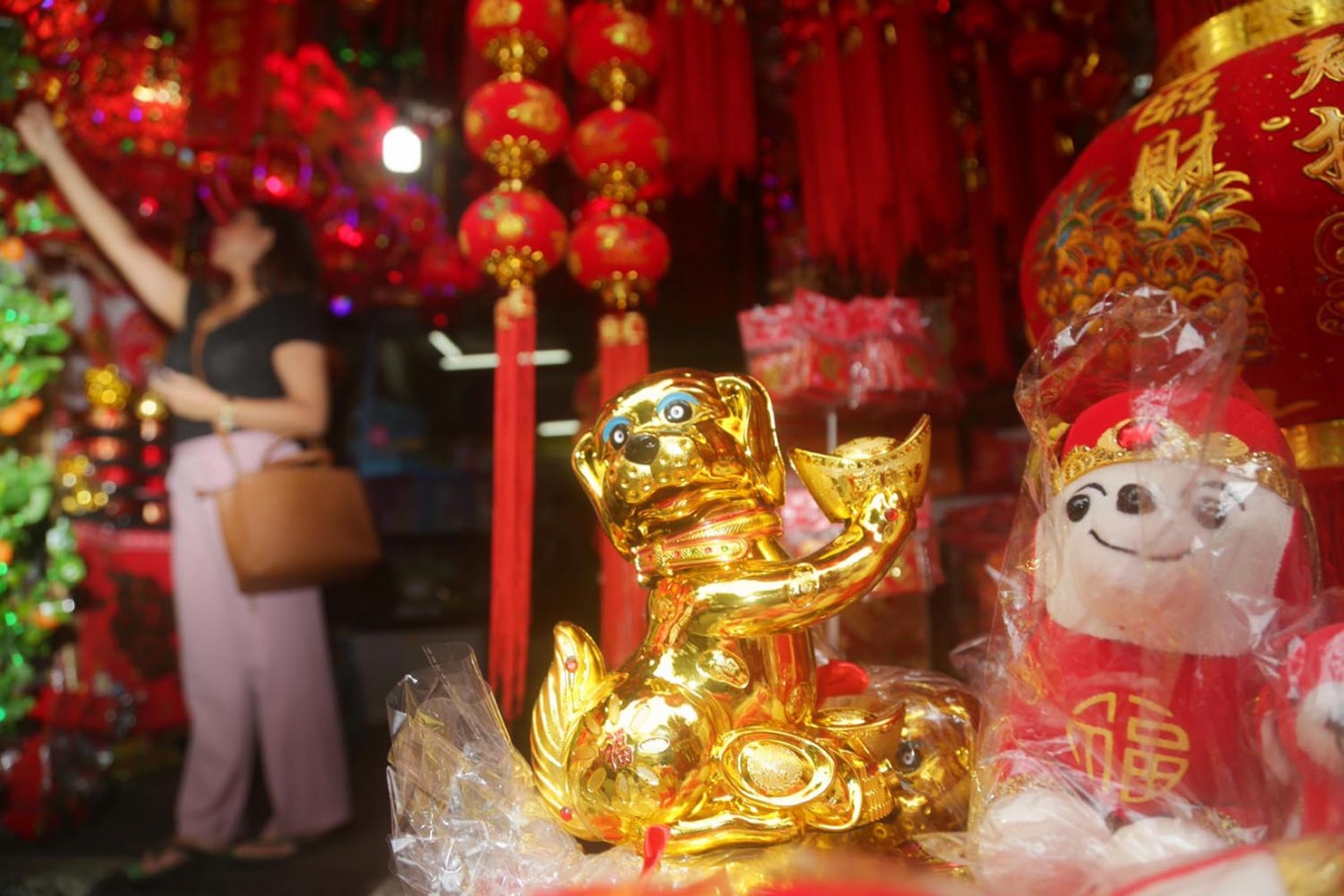 A visitor browses through Chinese New Year ornaments being sold in the Glodok area in Jakarta on Feb. 1. (JP/Wendra Ajistyatama)
Dozens of followers of Kong Hu Chu (Confucianism) cleaned holy statues at Tay Kak SIe Temple in Gang Lombok, Semarang, Central Java, over the weekend as part of an annual ritual to welcome Chinese New Year.
Each of the member of the congregation had their own part in the ritual -- some cleaned the statues while others cleaned temple rooms.
"I have been cleaning three Buddha statues for the past 10 years. It has become the responsibility of me and two friends, so we know if there are damages or ornaments that need to be replaced," said Tjoan Hok, 71, over the weekend.
Another follower, Kian Hwa, cleaned 18 statues that represent Buddha's assistants in the temple along with his wife Inawati and several other followers.
"We clean the statues as their spirits have risen to the sky. So the statues are now 'empty'. Once they are cleaned, the spirits will return again," he said.
The cleaning procession started last week to welcome Chinese New Year, locally known as Imlek, on Feb. 16. The ritual has taken place at around 10 temples in the Chinatown area in Semarang, including Tay Kak Sie Temple, the city's biggest Tridharma (Buddhism, Taoism, and Confucianism) house of worship.
The Chinese community in Semarang will also hold a night market event from Feb. 12 to 14 to celebrate the Lunar New Year. The market will feature artistic displays and cultural attractions and traditional Chinese cuisine will be sold. (rin)
Topics :
Join the discussions