Conservationists warn of danger of air rifles to orangutans

Balikpapan, East Kalimantan |

Wed, February 14, 2018

| 05:07 pm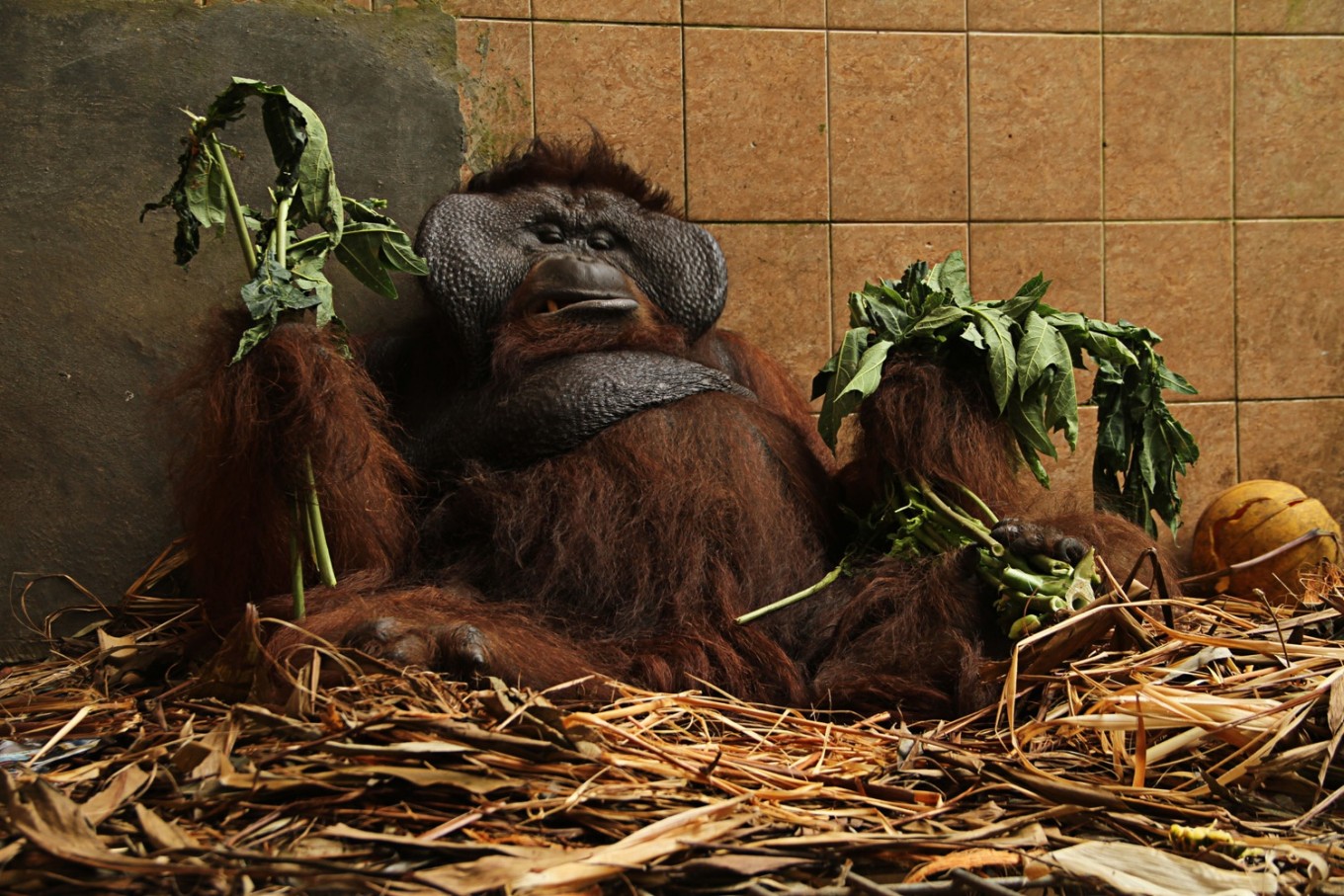 Chilling out – An orangutan at the Borneo Orangutan Survival Foundation's (BOSF) rehabilitation facility in Samboja district, East Kalimantan, is waiting to be returned to its natural habitat. (JP/N. Adri)
Conservation activists have warned the government about the danger air rifles pose to wildlife in Indonesia, following the recent discovery of an orangutan killed with hundreds of shots in the Kutai National Park in East Kalimantan.
"This incident is just the tip of the iceberg," said Borneo Orangutan Survival Foundation (BOSF) director Jamartin Sihite on Tuesday.
At least 130 shot wounds, several cuts and bruises were found on the body of the East Kalimantan orangutan discovered by the national park's rangers last week.
A doctor performing a necropsy on the orangutan found no fewer than 72 air rifle projectiles in the head of the endangered species.
Sihite said it was time for the government to tighten rules on the ownership of air rifles.
Although the projectiles released from an air rifle would not instantly kill an orangutan, they could severely wound the animal, he went on.
He said small caliber bullets could kill birds and small mammals, such as slow lorises, pangolins and monkeys.
"Possibly there has been a much sharper decline in the number of birds in the national park than we have [assumed] all this time. Such a rapid decline may also affect protected species, such as slow lorises," said Sihite.
Ownership of guns, including air rifles, is regulated in National Police Chief Regulation No. 8/2012, which stipulates that anyone wanting to buy a gun must obtain a permit from the National Police. (ebf)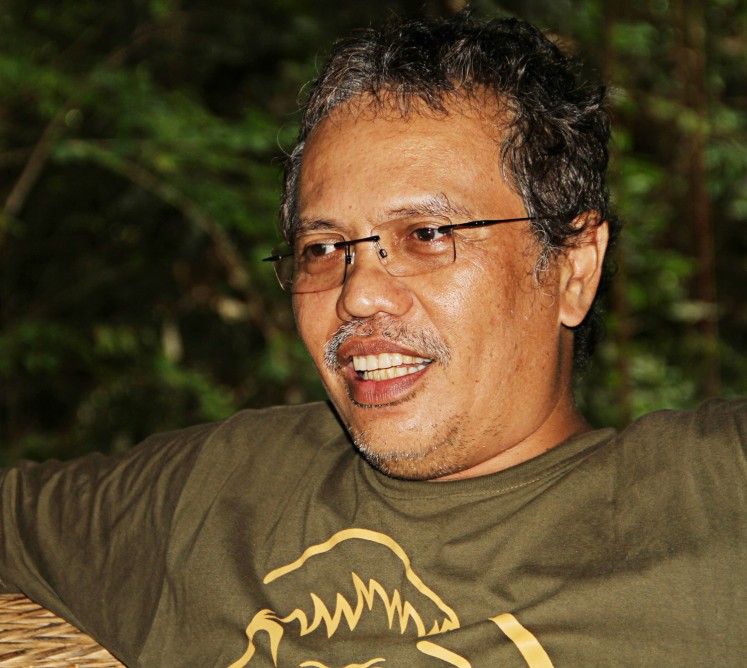 Conserving nature: Borneo Orangutan Survival Foundation (BOSF) CEO Jamartin Sihite explains orangutan conservation activities in Samboja Lestari, Kutai Kartanegara, East Kalimantan, on June 5. (JP/N. Adri)
Topics :
Join the discussions