Lego CEO says 'not satisfied' with 2017 results
Christian Wienberg

Bloomberg
Copenhagen |

Tue, March 6, 2018

| 06:15 pm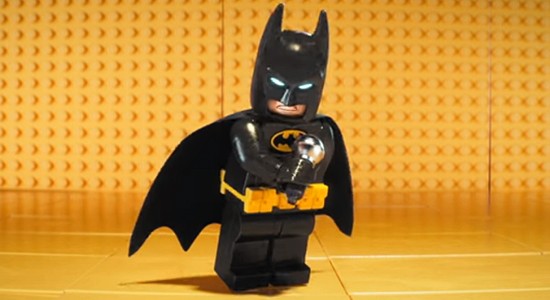 A Batman Lego figurine. (AFP/File photo)
Europe's biggest toy maker reported its first decline in revenue in 13 years as it pays the price for letting its organization grow too big and complex.
Lego Group A/S chief executive officer, Niels B. Christiansen, said 2017 was "a challenging year and overall we are not satisfied with the financial results," in a statement on Tuesday. "However, we ended the year in a better position."
Revenue in 2017 fell 8 percent to 35 billion kroner (US$5.8 billion), the Danish maker of plastic bricks said. Net profit dropped for the first time since 2007, to 7.8 billion kroner from 9.4 billion kroner a year earlier. Lego said the decline in revenue was partly due to a "clean-up of inventories across the value chain."
Controlled by the Danish billionaire Kirk Kristiansen family, Lego brought in Christiansen as CEO in October (replacing Bali Padda, who ran the company for less than a year). Christiansen is the former boss of engineering giant Danfoss A/S and an ex-McKinsey consultant like Lego Chairman Jorgen Vig Knudstorp.
Knudstorp, who was CEO before Padda, had identified Lego's organizational bulge and breathless expansion over the past decade as a drag on profitability, with the complex structure that ensued making it harder for the company to operate in an efficient way.
The new CEO has taken over a strategy to address those inefficiencies and Lego spent last year simplifying and reducing the organization. "These actions are now complete," Lego said.
Christiansen said sales in December grew in seven of Lego's 12 biggest markets "and we entered 2018 with healthier inventories."
"In 2018, we will stabilize the business and invest to build sustainable growth in the longer-term," he said. But the company also warned that there "is no quick-fix and it will take some time to achieve longer-term growth."
Join the discussions