Trump praises drug-dealer death penalty at political rally
Jennifer Epstein

Bloomberg
Washington |

Sun, March 11, 2018

| 04:25 pm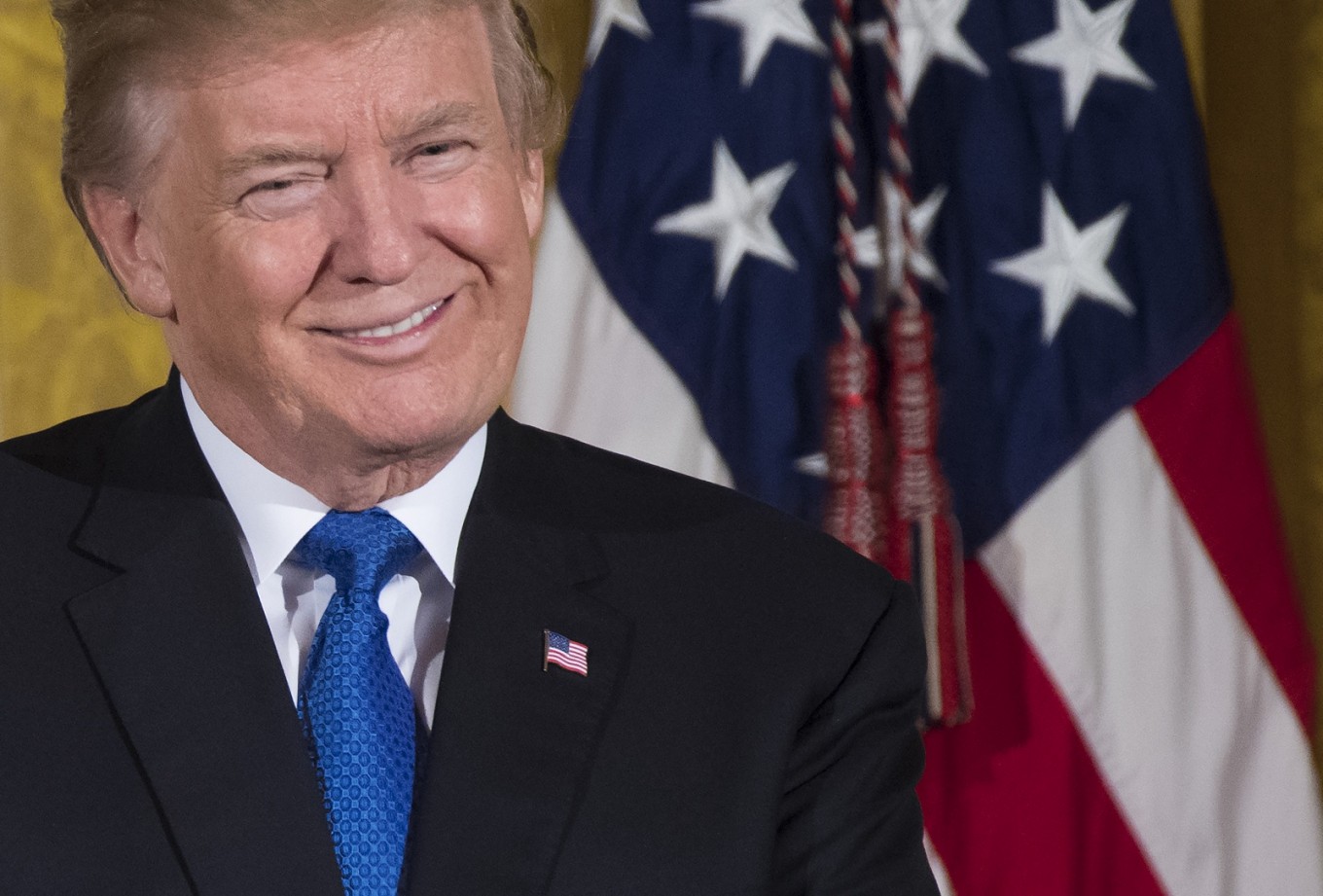 This file photo taken on December 7, 2017 shows US President Donald Trump speaking during a Hanukkah reception in the East Room of the White House in Washington, DC. A top US newspaper on December 13, 2017 blasted President Donald Trump with a withering editorial, saying he was not fit to even (AFP/Saul Loeb)
President Donald Trump attempted to energize his Republican base ahead of a Pennsylvania special election, talking up the plan for tariffs on steel imports, criticizing the media and Democrats, and praising the concept of the death penalty for drug dealers.
In his speech, Trump for the first time mused publicly about the possibility of targeting convicted drug dealers with the death penalty. He praised Singapore and China for their "zero-tolerance" policies on drugs.
"I think it's a discussion we have to start thinking about," Trump said.
Trump endorsed Republican Rick Saccone, a state representative locked in a tight race with Democrat Conor Lamb. It's a must-win Congressional race for Republicans in a district the party has held for more than a decade, as they try to tamp down worries of a Democratic wave in November's midterm elections.
"We need Republicans put in office," Trump said during a rambling speech that ran well over an hour in an airplane hangar at Pittsburgh International Airport, in Moon Township. "We have to get out, and we have to vote."
Trump also touted his new tariffs on steel and aluminum, which are popular in the district in the heart of steel country. "We're saving the steel, and a lot of steel mills are opening up," the president said minutes into his speech. He later said the countries of the European Union had banded together "to screw the U.S. on trade," and repeated a recent threat to slap tariffs on German luxury cars.
Trump derided Democratic Representative Maxine Waters as "a very low IQ individual" and said that Washington DC was full of "evil" people.
The visit is a politically risky one for Trump, since Saccone has lost his early lead in the race as Democrats in the district, with an anti-Trump message, gained momentum.
A Republican loss would be embarrassing for the president and -- less than three months after a stunning Democratic upset in the Alabama U.S. Senate race -- would be another sign of a weakened party heading into the midterm elections.
Topics :
Join the discussions