Bogor Botanical Gardens key in developing RI palm oil industry: Expert
Theresia Sufa

The Jakarta Post
Bogor, West Java |

Tue, March 13, 2018

| 12:43 pm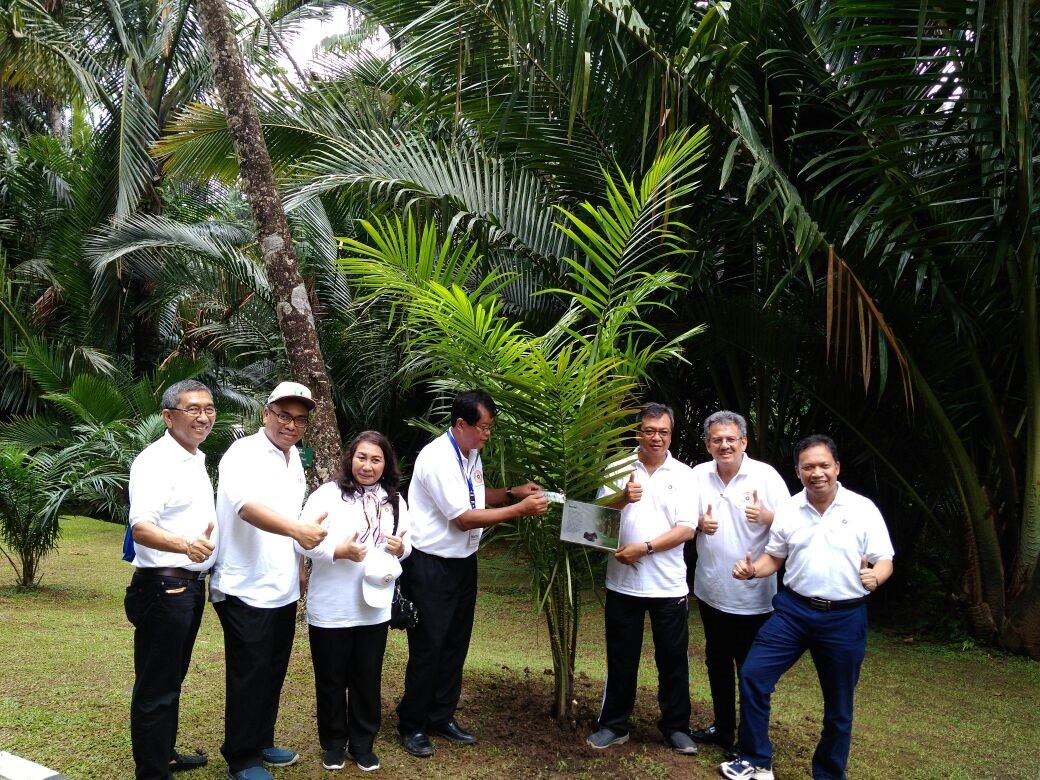 Prime commodity: The Indonesian Institute of Sciences' (LIPI) deputy chairman for biodiversity sciences Enny Sudarmonowati (third left) and Didik Widyatmoko (second left), head of the plant conservation center of LIPI-Bogor Botanical Gardens, take a picture with Indonesian palm oil businessmen in front of a parent oil palm tree at the Bogor Botanical Gardens in West Java on Sunday. (JP/Theresia Sufa)
The presence of parent oil palm trees at Bogor Botanical Gardens in West Java should be better publicized because they were responsible for the country's vibrant palm oil industry, an expert has said.
Indonesian Palm Oil Producers Association (GAPKI) chairman Joko Supriyono said the development of the palm oil industry in Indonesia could not be separated from the role of the Bogor Botanical Gardens.
"We don't want to lose the history of the country's oil palm industry development, which all started at Bogor Botanical Gardens. Palm oil has become the biggest contributor of foreign exchange in Indonesia, amounting to US$22.9 billion," Joko said.
He was speaking after the signing ceremony of an epigraphy to mark the 200th anniversary of Bogor Botanical Gardens, by President Joko "Jokowi" Widodo on Sunday. The President also signed an oil palm germplasm epigraphy in the event.
In 1911, oil palm trees were first grown commercially in Indonesia by using parent trees developed through various techniques such as crossbreeding at Bogor Botanical Gardens. Didik Widyatmoko, head of the plant conservation center at Bogor Botanical Gardens-Indonesian Institute of Sciences (LIPI), said oil palm trees were first brought from Congo by Dutch botanists to Bogor Botanical Gardens in 1848.
"We have also carried out oil palm-planting activities at Bogor Botanical Gardens. The oil palm tree collections here are from various crossbreedings. They are germplasms for the next 50 years," said Joko. (ebf)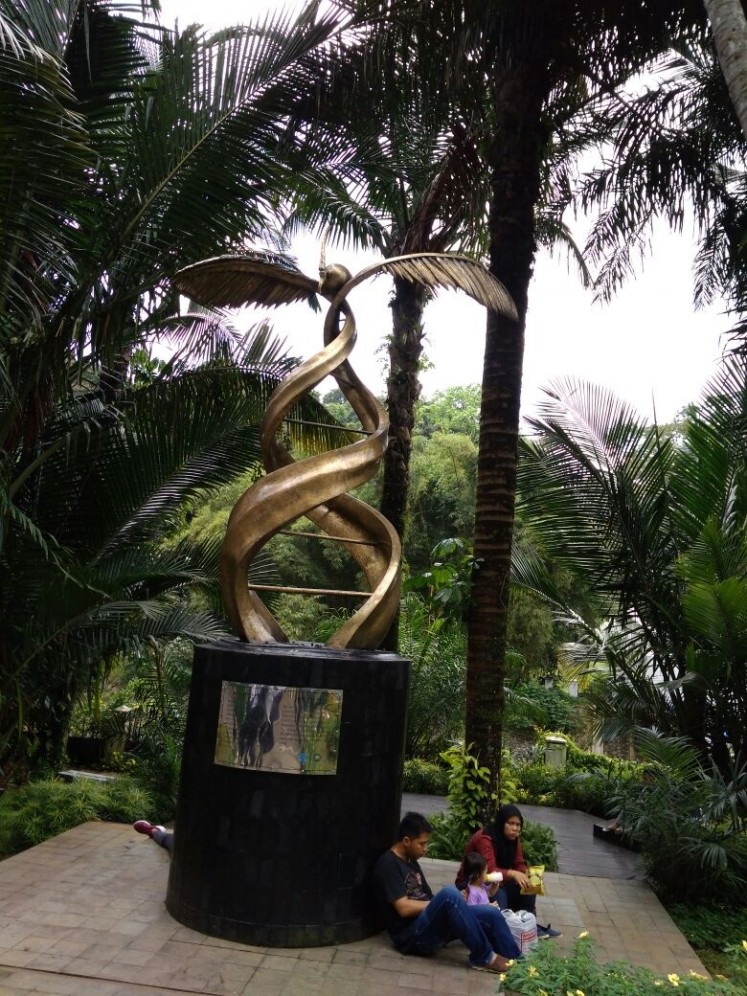 Natural richness: Visitors sit near an oil palm monument at Bogor Botanical Gardens in West Java on Sunday. (JP/Theresia Sufa)
Topics :
Join the discussions