Britain to expel 23 Russian diplomats over spy poisoning: May
London, United Kingdom |

Wed, March 14, 2018

| 08:20 pm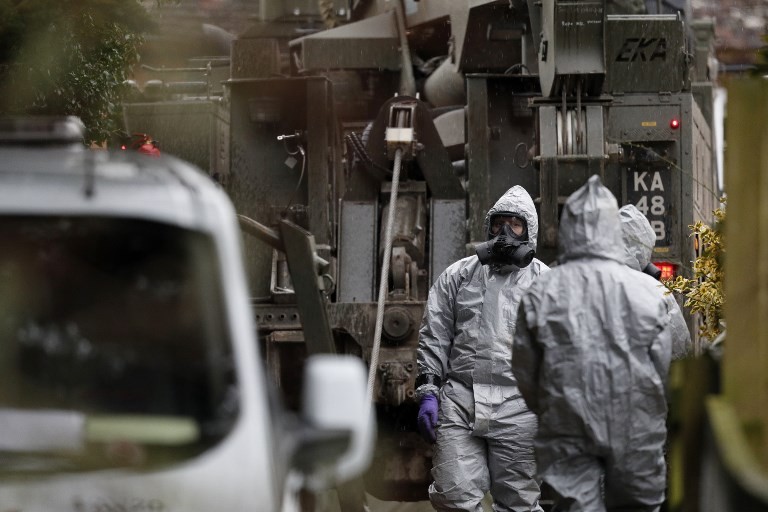 Military personnel wearing protective coveralls work to remove a vehicle as part of the ongoing investigation in connection with the major incident sparked after a man and a woman were apparently poisoned in a nerve agent attack a week ago on March 12, 2018 near Middle Winterslow. (Agence France -Presse/Adrian Dennis)
Britain will expel 23 Russian diplomats over the nerve agent attack on a former double agent in England, Prime Minister Theresa May told lawmakers on Wednesday.
The diplomats "have been identified as undeclared intelligence officers," May said, giving them one week to leave the UK in the "single biggest expulsion for over 30 years".
May named Moscow as responsible for the nerve agent attack against a former Russian double agent in England.
"The Russian state was culpable of the attempted murder" of spy Sergei Skripal and his daughter Yulia, May told lawmakers.
As another form of punishment, British royals and government ministers will not attend the World Cup in Russia.
"There will be no attendance by ministers -- or indeed members of the royal family -- at this summer's World Cup in Russia," May told lawmakers, as she announced the suspension of high level bilateral ties between London and Moscow.
Topics :
Join the discussions