LIPI, Kyoto University hope to turn grass into energy
Theresia Sufa

The Jakarta Post
Bogor, West Java |

Sun, March 25, 2018

| 08:05 pm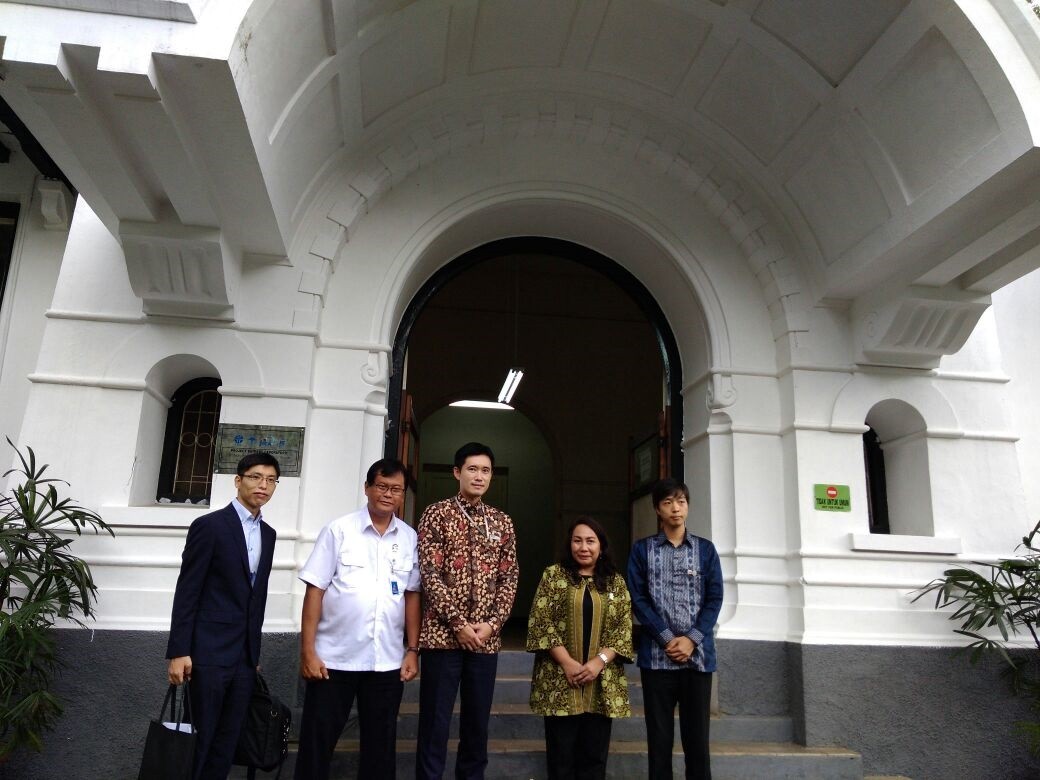 Partnership: Indonesian Institute of Sciences (LIPI) deputy chairman for biodiversity sciences Enny Sudarmonowati (second right) takes a picture with Bogor Botanical Gardens plant conservation center head Didik Widyatmoko (second left), JICA Indonesia senior representative Shunsuke Takatoi (center) and Japanese Embassy in Indonesia second secretary Makoto Nakamura (right) in Bogor, West Java, on Wednesday. (JP/Theresia Sufa) (JP/Theresia Sufa)
Scientists on the Science and Technology Research Partnership for Sustainable Development (SATREPS) program are striving to find a way of turning cogon grass, locally known as alang-alang, into something more useful.
The researchers on the Indonesian-Japanese program have also looked into developing biomass technologies for renewable energy.
"Jointly conducted by the Indonesian Institute of Sciences [LIPI] and Kyoto University, SATREPS aims to develop a tecnology that can turn cogon grass fields into productive land. This project is supported by the Japan International Corporation Agency [JICA] and Japan Science and Technology [JST]," LIPI deputy chairman for biodiversity sciences Enny Sudarmonowati said.
She was speaking during the handover of equipment for the SATREPS project last Wednesday.
"Under the SATREPS project, we are also conducting research on sorghum, a flowering plant that can grow quickly in marginal land," said Enny.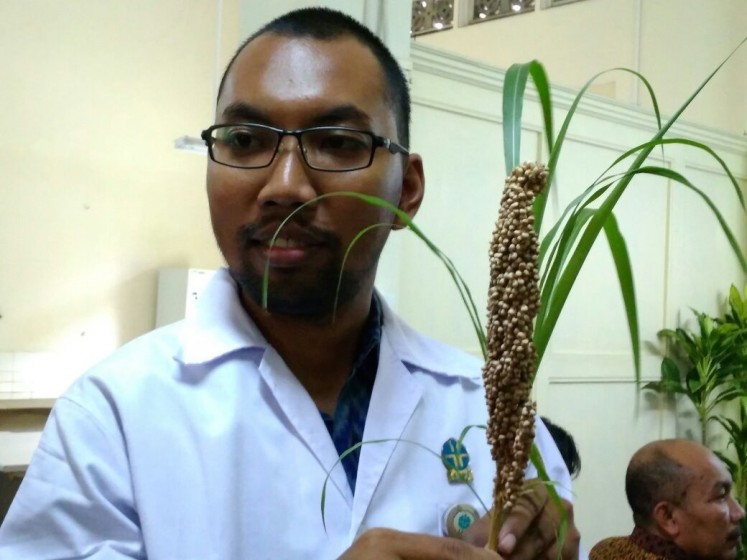 Green energy?: Arief Noor Rachmadiyanto, a researcher with Bogor Botanical Gardens' plant conservation center, shows sorghum and cogon grass to journalists at a press conference in Bogor, West Java, on Wednesday. (JP/Theresia Sufa)
Enny said the research partnership could yield long-term benefits. With its vast land, Indonesia could grow sorghum, for instance, that could be exported to Japan in the form of bioenergy. "It is probable that this bioenergy source will be developed on a commercial scale in the future," said Enny.
Reni Lestari, a scientist with Bogor Botanical Gardens' plant conservation center who is also involved in the SATREPS project, said that for the research, cogon grass fields were turned into productive land through an intercropping method, in which cogon was grown with sorghum and several local economic plants planted between their rows. "Sorghum stalks can be used as a bioenergy source in the form of pellets," said Reni. (ebf)
Topics :
Join the discussions