West Java candidate demands airtime for his soap opera before election
Arya Dipa

The Jakarta Post
Bandung, West Java |

Fri, April 13, 2018

| 06:57 pm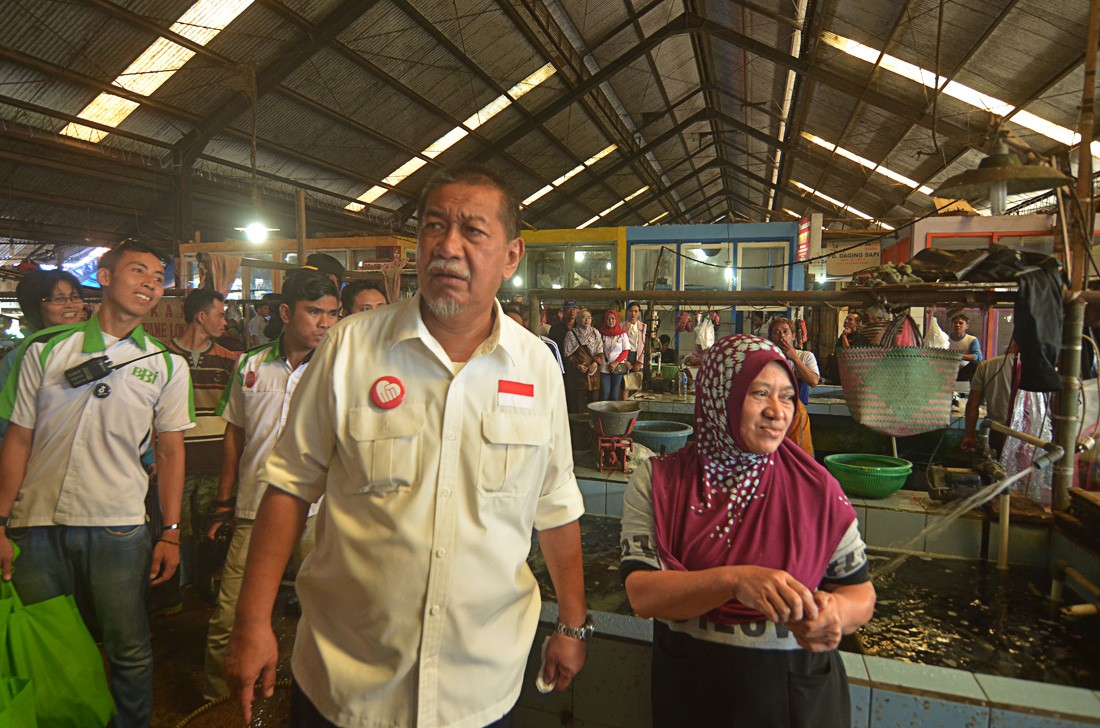 Showtime: West Java gubernatorial candidate Deddy Mizwar talks to a vendor at Cikurubuk Market in Tasikmalaya city, West Java, on March 26. (Antara/Adeng Bustomi)
West Java gubernatorial candidate Deddy Mizwar said he hoped a soap opera entitled Cuma di Sini (Only Here), which he plays in, could be broadcast during Ramadhan, which coincides with the gubernatorial election campaign period.
Deddy and other contenders are subject to campaign regulations, including Indonesian Broadcasting Commission (KPI) Circular No. 68/2018, which prohibit TV stations from airing soap operas, movies and the like starring electoral candidates.
Deddy said he hoped all stakeholders, especially the KPI, the General Elections Commission and the Elections Supervisory Body, could discuss the regulation. "No party should suffer losses because of the regulation," said the West Java deputy governor on Friday.
Deddy questioned the restrictions imposed by the circular. "If a regional head candidate who is widely known not to be an actor suddenly stars in a soap opera, clearly he or she wants to take advantage of the soap opera to boost his or her popularity," said Deddy.
"But you all know that I'm an actor and I'm already popular. I star in soap operas and movies to earn money for my family. How can they prohibit me from doing my job?" said the actor.
Deddy said Cuma di Sini was a soap opera full of religious and moral messages that were beneficial for the people. "Banning this soap opera will cause losses not only to West Java residents but to all Indonesian people."
KIP West Java chairperson Dedeh Fardiah said the implementation of the circular would always be conducted carefully and upon thorough analysis. (ebf)
Topics :
Join the discussions