Saudi king rejects US plan to transfer embassy to Jerusalem
Dhahran, Saudi Arabia |

Sun, April 15, 2018

| 07:58 pm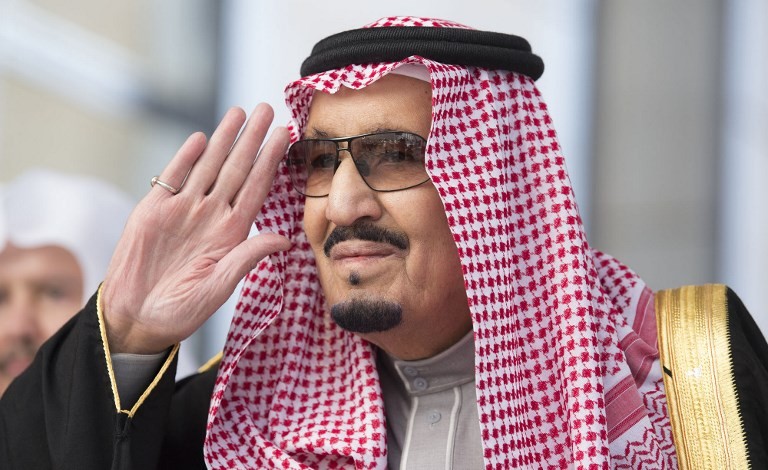 A handout picture provided by the Saudi Royal Palace on December 13, 2017, shows Saudi King Salman bin Abdulaziz (left) arriving for the opening of the shura council ordinary session in Riyadh. (Agence France -Presse/BANDAR AL-JALOUD / Saudi Royal Palace / )
Saudi Arabia's King Salman on Sunday opened an Arab League summit by criticising US President Donald Trump's decision to transfer the US embassy in Israel from Tel Aviv to Jerusalem.
"We reiterate our rejection of the US decision on Jerusalem," the king said in a speech in Dhahran in eastern Saudi Arabia.
"East Jerusalem is an integral part of the Palestinian territories," he added.
In December last year, Trump moved to recognize Jerusalem as Israel's capital, upended decades of American diplomacy, causing an overwhelming global diplomatic backlash and sparking Palestinian protests and clashes with Israeli security forces.
Join the discussions