Tiger roams Jambi village, haunts villagers
Jon Afrizal

The Jakarta Post
Jambi |

Fri, April 20, 2018

| 12:30 pm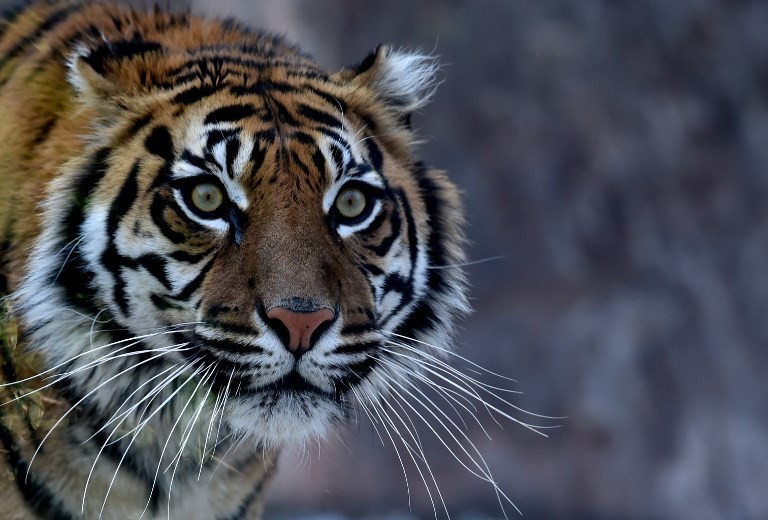 A Sumatran tiger called Tila is pictured in its area at the Bioparco of Rome on March 31, 2016. (AFP/Tiziana Fabi)
Residents of Lubuk Tabun village in Kerinci, Jambi, are in grip of fear amid reports of a tiger roaming their farms.
"The tiger has devoured five villagers' dogs," Udin Awaludin, a Jambi Natural Resources Conservation Agency official said on Friday.
The agency and the Kerinci Seblat National Park (TNKS), the tiger's habitat, have set up a team to monitor the tiger's movement. It concluded that it was unnecessary to catch the tiger.
"Our team will use a bamboo canon to scare the tiger away," Udin said.
The tiger has reportedly fled to the production forest in Kerinci, but the team has been standing by to ensure it does not return.
Human-wildlife conflict is common in Indonesia due to deforestation and human encroachment on the nation's national parks. (ahw)
Join the discussions