Post-bombing market shocks only temporary, says economist
Anton Hermansyah

The Jakarta Post
Jakarta |

Mon, May 14, 2018

| 02:59 pm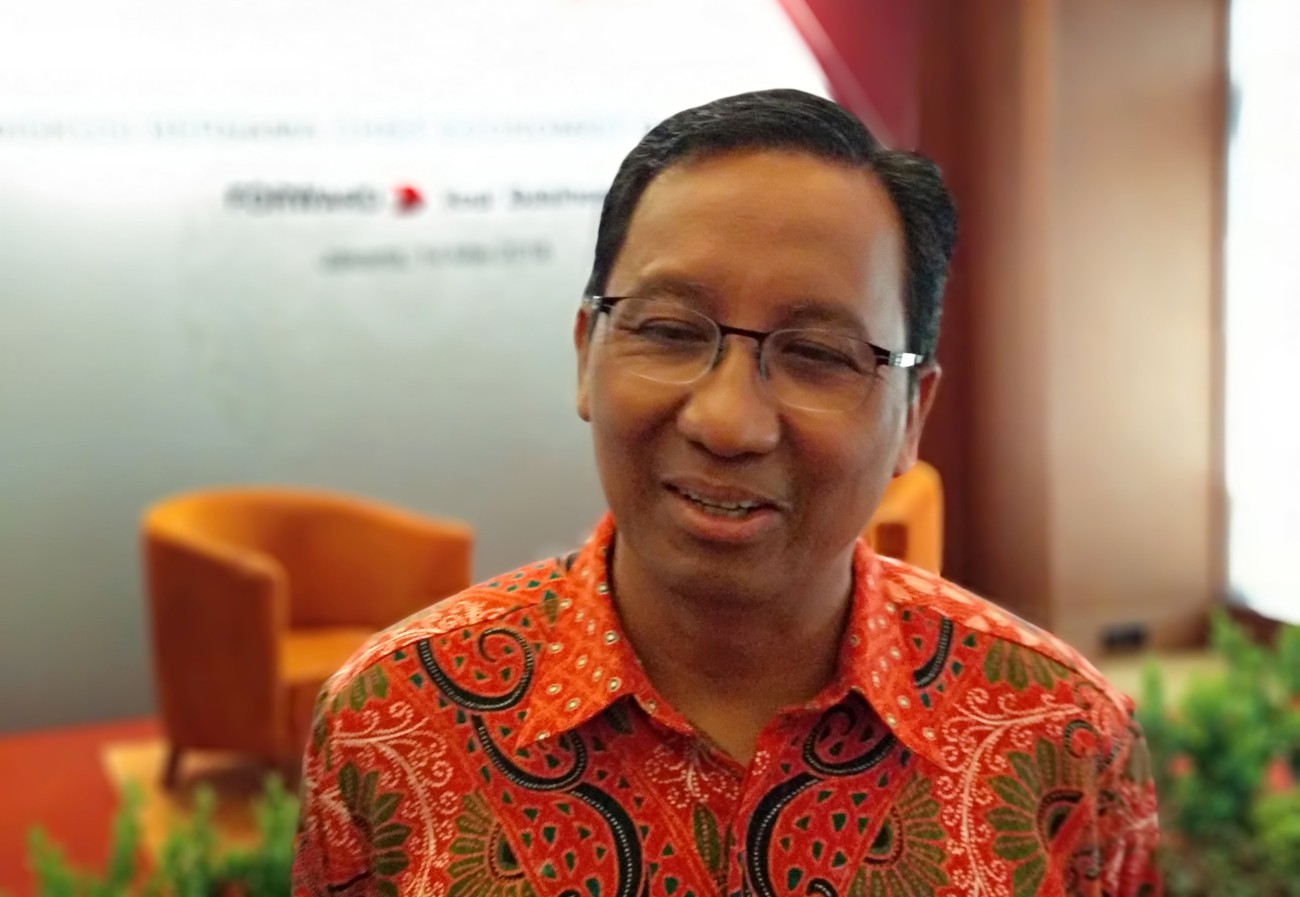 PT Bank CIMB Niaga chief economist Adrian Panggabean (JP/Anton Hermansyah)
The market shocks that followed a series of bomb attacks in East Java's capital of Surabaya is expected to be only temporary, a senior economist has said in Jakarta on Monday.
PT Bank CIMB Niaga chief economist Adrian Panggabean said that historically, after terrorist attacks like the 2002 Bali Bombing, and the 2009 and 2016 attacks in Jakarta, the stock market and the rupiah were both affected, but recovered not long after.
"After those incidents, there were some shocks to the market but it quickly bounced back. Presently, the stock market and the currency are relatively stable," he said at a press briefing in Jakarta.
Read also: Indonesian stocks, currency drop after fresh bombing in Surabaya
The Jakarta Composite Index (JCI) and the rupiah dropped on Monday when trading opened as a result of the suicide bombings in Surabaya, East Java, but both bounced back in the afternoon.
The JCI fell by 0.76 percent to 5,911.79 while the rupiah stable stood at Rp 13,980 per US dollar before Monday's trading opened at 9 a.m., when the JCI fell by 1.4 percent to 5,873.19 while the rupiah declined slightly to Rp 13,990 per US dollar.
Adrian added that market players were currently benchmarking on valuation rather than other sentiments, like terrorist attacks.
"Market players are looking at asset valuations. If there is no change in Indonesia's macroeconomic fundamentals, they will stay," he said. (bbn)
Topics :
Join the discussions