Current account deficit to reach 2.3 percent in 2018: BI
Anton Hermansyah

The Jakarta Post
Jakarta |

Tue, May 22, 2018

| 07:31 pm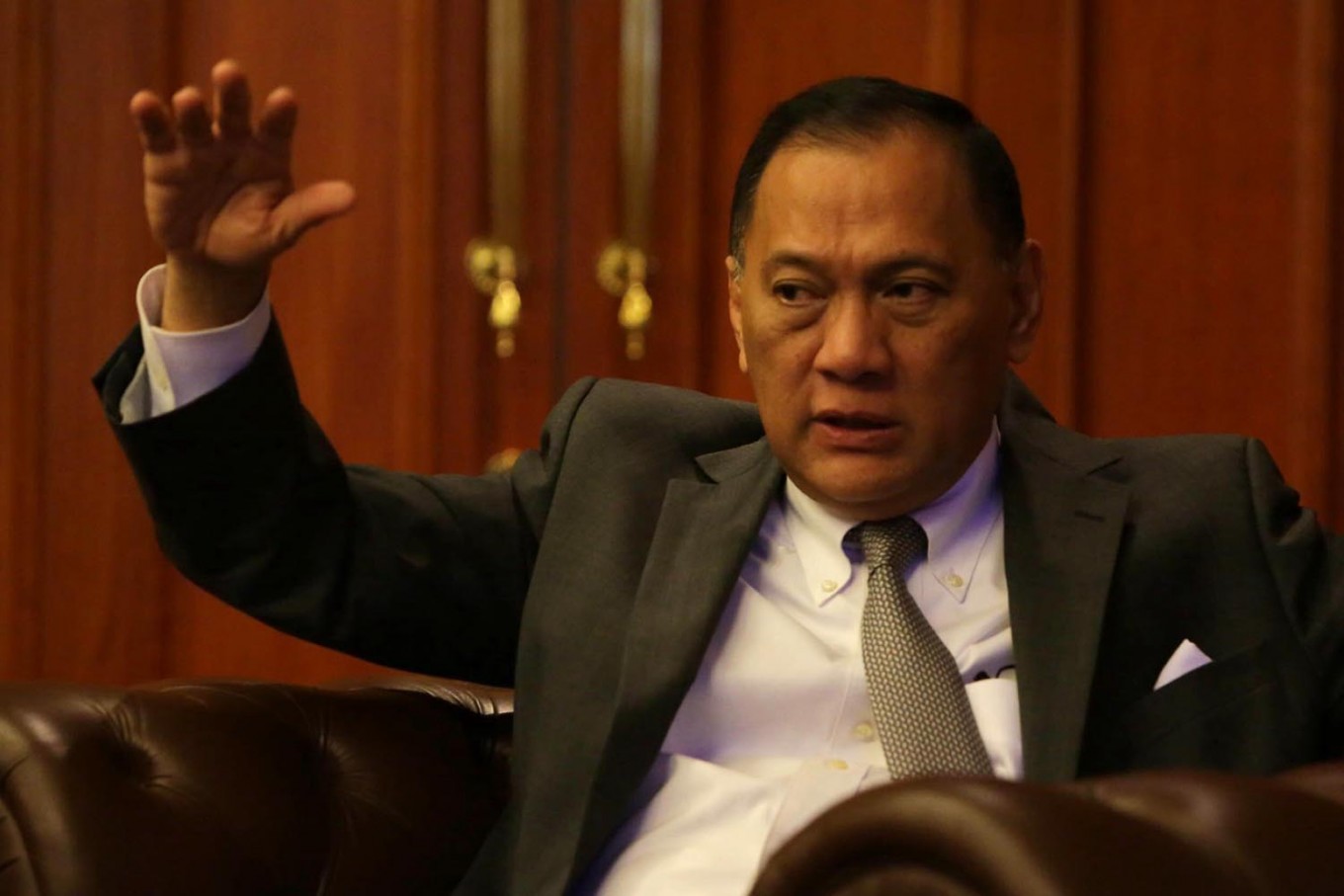 Outgoing Bank Indonesia Governor Agus Martowardojo (JP/Wendra Ajistyatama)
Bank Indonesia (BI) has projected that the country's current account deficit will reach 2.3 percent in 2018, higher compared to consensus estimates of 2.0 percent, as imports continue to rise against exports.
"In the first quarter we booked a current account deficit of 2.1 percent; in one year it can be 2.3 percent or around US$23 billion," said outgoing BI Governor Agus Martowardojo after a meeting at the House of Representatives in Jakarta on Tuesday.
The current account deficit is a measurement of a country's trade where the value of the goods and services it imports exceeds the value of the goods and services it exports.
Indonesia booked a $1.63 billion trade deficit in April, overturning a surplus recorded a month earlier, due to surging imports, particularly on capital goods, Central Statistics Agency (BPS) data shows.
Agus said current account deficit remained under control as long as it was still below the 3 percent threshold.
Indonesia is among five ASEAN countries that have twin deficit in both fiscal and current account balances, aside from Cambodia, Laos, Myanmar and the Philippines, data from Spain-based economic think tank FocusEconomics shows.
Agus warned that, as long as the twin deficit problem still present, Indonesia would suffer from capital outflow if the global economy continued rebalancing.
"So, let's make Indonesia an exporting country again. [We should] increase manufactured products and not rely much on commodities," he said. (gda)
Join the discussions