Guidelines to prevent spread of radicalism on campus needed: Rector
Aman Rochman

The Jakarta Post
Malang, East Java |

Tue, June 5, 2018

| 11:07 pm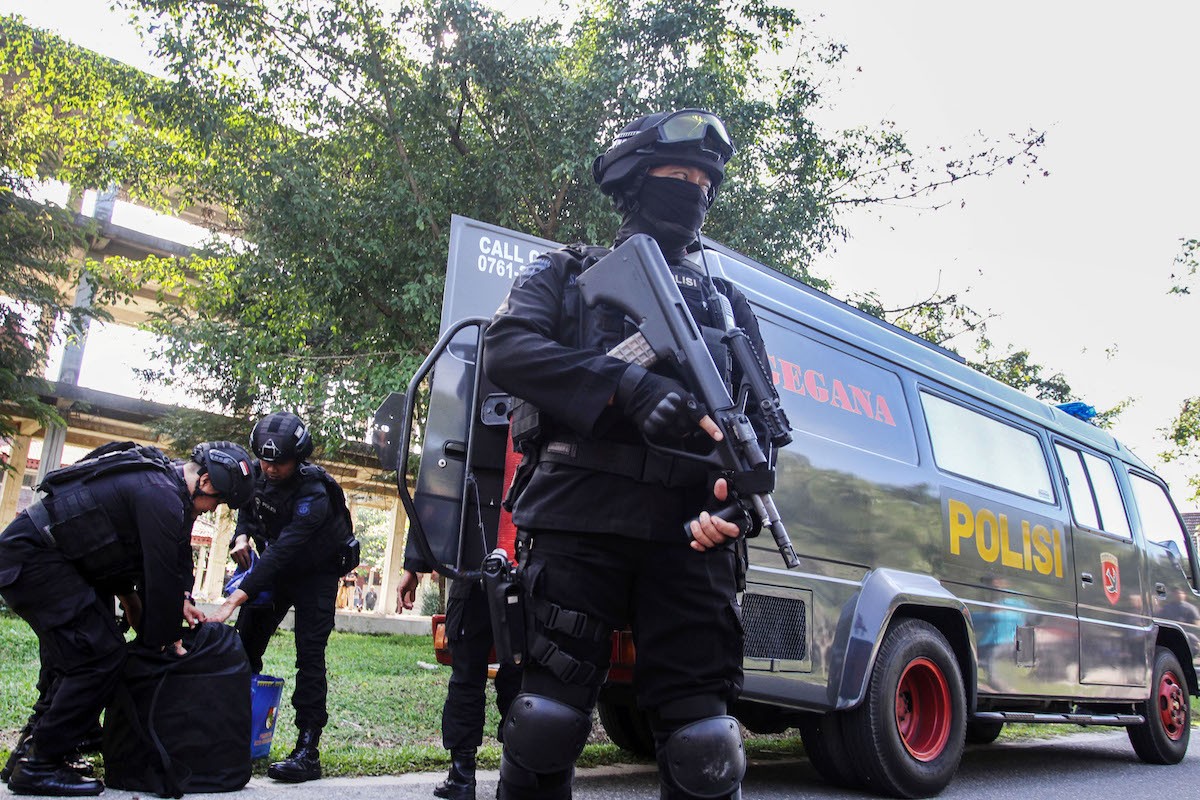 Personnel from the National Police's Densus 88 counterterrorism squad and the Riau Police's Gegana bomb squad collect evidence during a raid on June 2 at Riau University's School of Social and Political Sciences. (Antara/Rony Muharrman)
Preventive measures against the spread of radical teachings and antiPancasila movements can be launched during new student orientation events to protect campuses from such ideologies, a rector has said.
Brawijaya University Rector Moch. Bisri said it was difficult for universities to issue guidelines on the prevention of radicalism. "It is law enforcers that are responsible to issue guidelines, which we can later translate into campus regulations," the rector said on Monday.
Bisri said universities had become a red zone for the spread of radicalism, citing the influence of hardline Islamist group Hizbut Tahrir Indonesia (HTI).
He admitted there had been radical movements on campuses, including at Brawijaya University. These movements grew beneath the surface, especially after the banning of the HTI, who were accused of supporting the idea of an Islamic caliphate replacing Pancasila.
"There has been a spread of radicalism on our campus, which has 60,000 students. This movement has worked effectively during our student orientation events, although most of the time it is not easily detected," said Bisri.
To prevent such movements, Bisri said, the university would distribute nationalist materials to new students during their orientation and alert them about organizations that adopt radical ideologies.
Malang State University Rector Roifudin said preventing radicalism could not be conducted through repressive measures.
Islamic State University Malang rector Abdul Haris said his university had applied a one-year Islamic boarding school education system for new students. "During this program, we introduce them to Islamic teachings, which uphold the principle of Islam as a rahmatan lil alamin [blessing for the whole world]," he said. (ebf)
Topics :
Join the discussions