Speedboat accident kills six near Tawau

Balikpapan, East Kalimantan |

Mon, July 2, 2018

| 09:47 am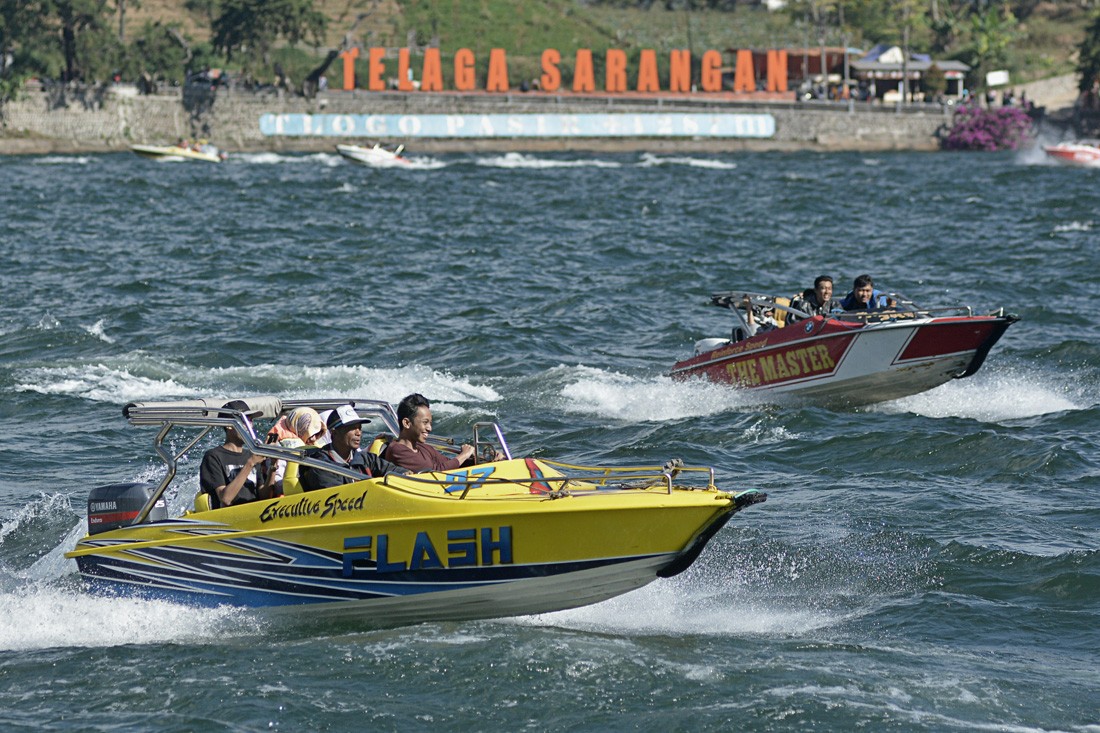 Tourists on speedboats travel around the Telaga Sarangan tourist spot in Magetan, East Java, on June 17. (Antara/Fikri Yusuf)
Six people died when two speedboats crashed in Sungai Nyamuk waters off Sebatik Island, near Tawau, in Sabah, Malaysia, on Friday evening. Thirteen people survived the incident while four others remain missing.
Among the victims were the wife and children of Bernardus Nara. His wife Agustina Jawakelen, 32, was found dead following the accident, which occurred at 7 p.m. local time. A search and rescue team later found the body of their son Yordimus Eban Waton, 10, on Sunday. Their other child, Celine Waton, 4, remains missing.
"Despite bad weather around the accident site, we were able to find his [Yordimus'] body," Balikpapan Search and Rescue Agency (SAR) operations head Octavianto said on Sunday afternoon.
The four other victims have been identified as Anis Platin, 54, of Kampung Jawa, Nunukan; Barek Beguir, 35, of Kampung Timur, Nunukan; Viani Nuktin, 13, of Kampung Timur; and Yanti Ranu, 32, of North Nunukan.
Nara said he and his family were on their way home to Indonesia from Kinabalu, Sabah, where he worked as a car-seat maker. From Kinabalu, they headed to Tawau to cross to Nunukan. Nara took a regular speedboat to Nunukan while his wife and children took a different speedboat from an illegal port. "They did not have passports," said Nara.
Nara arrived in Tunon Taka, Nunukan, on Friday afternoon. "I should have been with them," he said. (swa/ebf)
Join the discussions