Mount Rinjani proposed as UNESCO biosphere reserve
Panca Nugraha

The Jakarta Post
Mataram, West Nusa Tenggara |

Tue, July 10, 2018

| 03:45 pm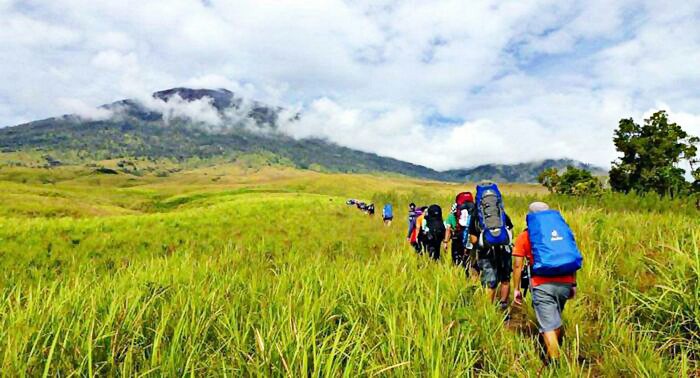 Volcano in sight: Hikers pass through savanna at the foot of Mount Rinjani in Lombok, West Nusa Tenggara. (Courtesy of the Mount Rinjani National Park (TNGR) management agency/File)
After being added to the UNESCO Global Geopark Network (UGGN), Indonesia has proposed that Mount Rinjani in Lombok, West Nusa Tenggara (NTB), be included in the UN body's World Network of Biosphere Reserves.
"Hence, in 2018, Rinjani can get two international acknowledgements from UNESCO. Beyond the UGGN, hopefully it can be listed as a global biosphere reserve," Rinjani Geopark general manager Chairul Mahsul said in Mataram on Tuesday.
Chairul said Indonesia's request to designate Rinjani a biosphere reserve would be jointly conveyed by representatives of the Indonesian Institute of Sciences (LIPI) and the NTB administration during UNESCO's 30th International Coordinating Council of the Man and the Biosphere Program (ICC-MAB) in Palembang, South Sumatra, on July 23 to July 28.
Other than Rinjani, LIPI proposed that Berbak Sembilang National Park in South Sumatra and Betung Kerihun National Park and Sentarum Lake in Kapuas Hulu, West Kalimantan, be designated biosphere reserves.
A biosphere reserve is a unique ecosystem that is conserved and protected for research and educational purposes.
As of today, there are 699 biosphere reserves in 120 countries, 11 of which are located in Indonesia.
"With three new biosphere reserves being proposed by LIPI, including Rinjani, hopefully Indonesia will have 14 world-class biosphere reserves," said Chairul.
"We are optimistic Rinjani can be named a UNESCO biosphere reserve because it has been listed as part of the UGGN." (ebf)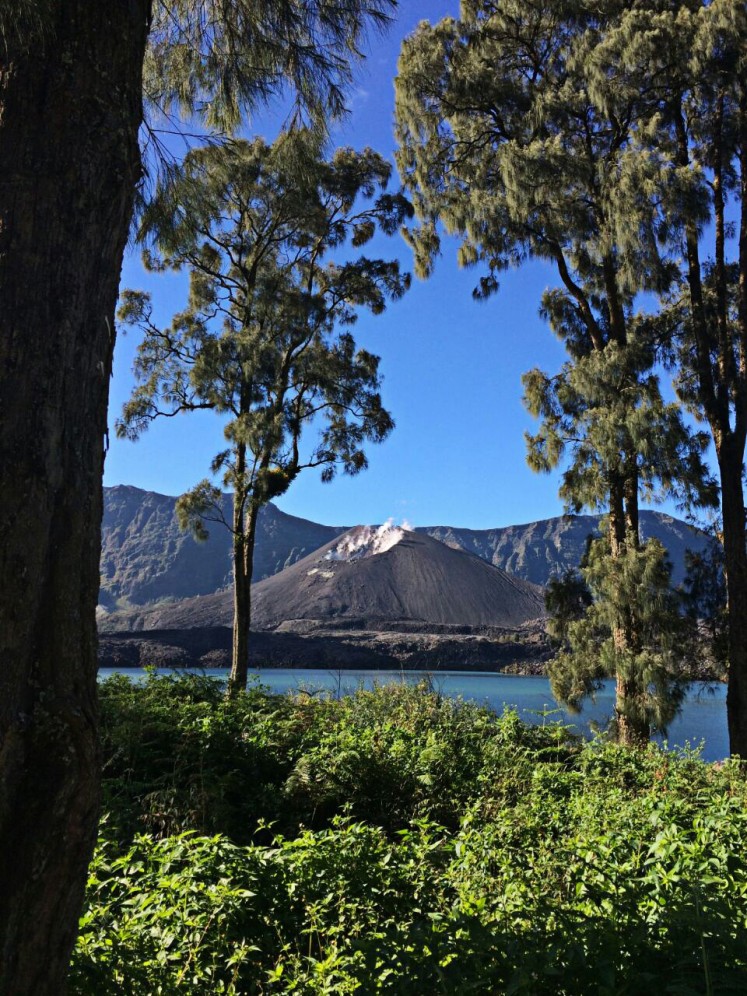 The beauty of nature: The beautiful landscape at Mount Rinjani in Lombok, West Nusa Tenggara, attracts tourists and hikers. (Courtesy of the Mount Rinjani National Park (TNGR) management agency/File)
Topics :
Join the discussions