Bank Indonesia replaces overnight JIBOR with IndONIA
Anton Hermansyah

The Jakarta Post
Jakarta |

Thu, August 2, 2018

| 09:38 am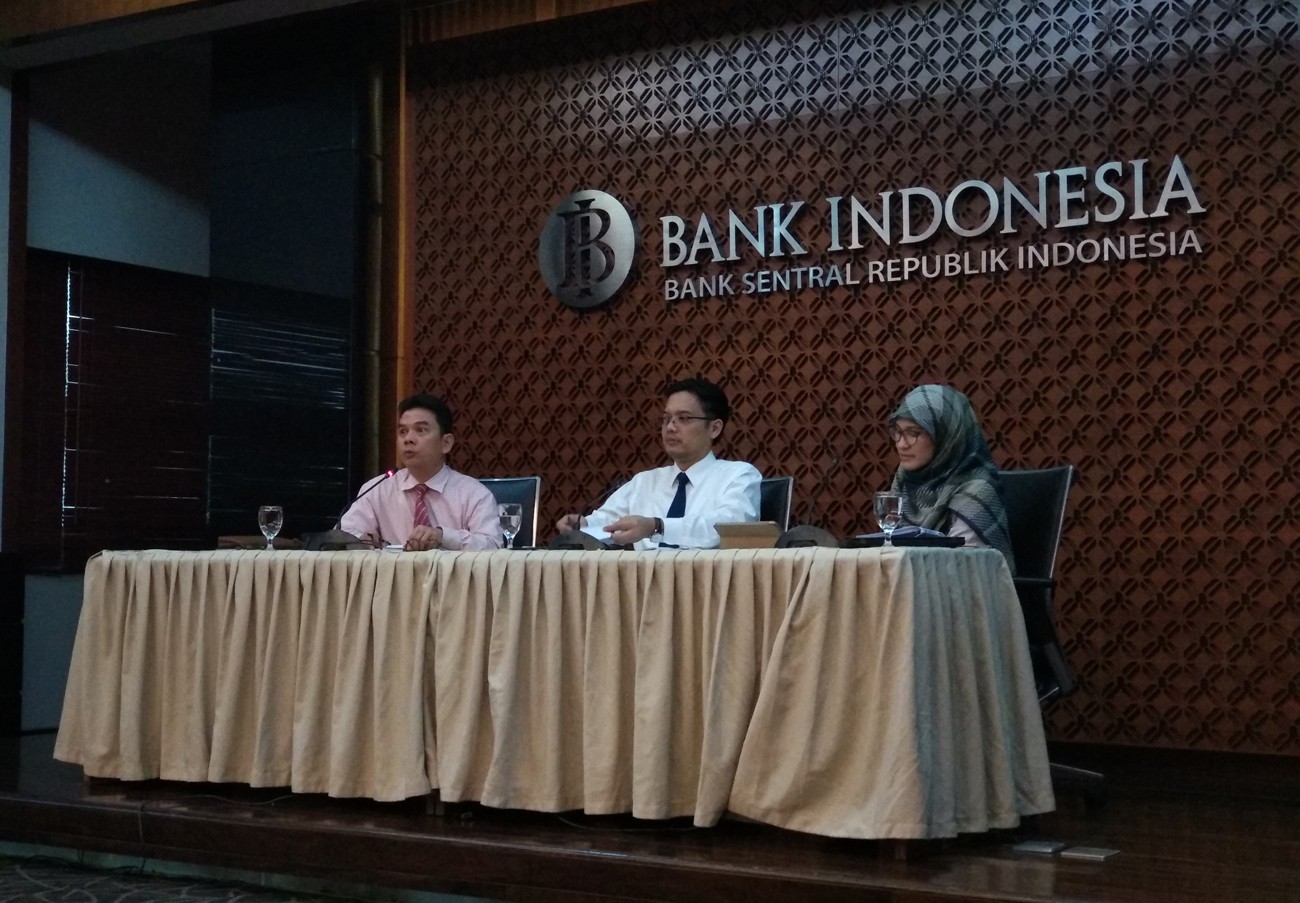 Bank Indonesia financial market development director Yoga Affandi (center), BI financial market development deputy director Agustina Dharmayanti (right) and BI communications department deputy director Muslimin Anwar announce the newly launched Indonesia Overnight Index Average (IndONIA) on Aug. 1 at a press conference in Jakarta. (JP/Anton Hermansyah)
Bank Indonesia has replaced the overnight Jakarta Interbank Offered Rate (JIBOR) with the new, market-based Indonesia Overnight Index Average (IndONIA), it announced on Wednesday during a press conference in Jakarta..
BI financial market development director Yoga Affandi explained that the JIBOR was based on the average loan rate quotations that 24 contributing banks sent in the morning and was announced at 10 a.m., while IndONIA was based on an offer-and-bid price mechanism involving 102 commercial banks and that the rate announced at 7:30 p.m.
"We are pushing for a market-driven rate because it is more credible," he said at the press conference.
BI financial market development deputy director Agustina Dharmayanti said interbank rates were less credible because they were dominated by contributing banks, and that the interbank market was moving toward a market-driven rate.
"Even the London Interbank Offered Rate (LIBOR) is planned for termination in 2021," she said.
Yoga said that the IndONIA currently had an overnight tenor that would later be expanded to one-week, one-month, three-month, six-month and 12-month tenors.
"Once the longer tenors are filled, the yield curve will be complete and it will become easier to forecast the interest rate," said Yoga.
He added that the IndONIA would reduce the gap between the interbank market rate and the BI reference rate – the seven-day reverse repo rate ( 7DRRR )– which was based on transactions between the central bank and commercial banks under a repurchase agreement. (bbn)
Topics :
Join the discussions