Riau Islands starts MR vaccination despite Batam MUI's call for postponement

Batam |

Thu, August 2, 2018

| 11:38 am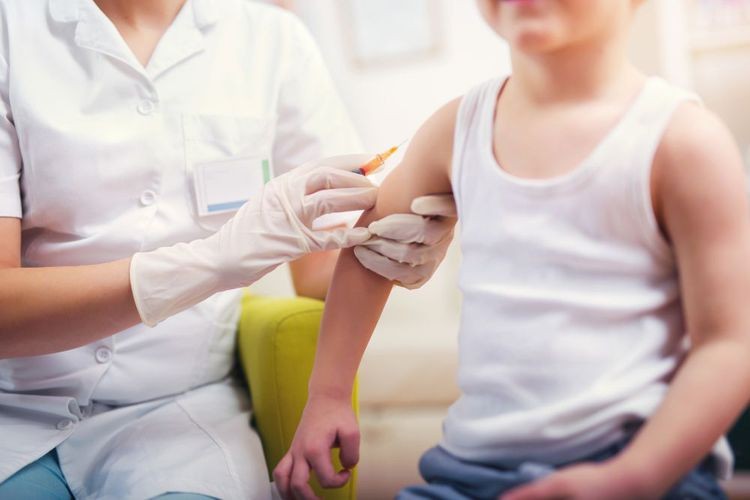 A photo illustration of a child receiving a vaccine (Kompas/-)
The Riau Islands Health Agency has commenced with the national measles and rubella (MR) vaccination program in the province against the advice of the local Indonesian Ulema Council (MUI) chapter in Riau Islands.
The national MR vaccination program is to scheduled run from August to September.
The MUI's Riau Islands provincial chapter had asked the agency to postpone the vaccination, pending a halal certification for the measles and rubella vaccines from the MUI's. The Riau Islands MUI reached its conclusion following an internal meeting a few days earlier, and had also called on residents not to participate in the program until the MUI advised otherwise.
"Should the vaccination [program] trigger doubts among Muslims, then it is better to postpone [the program]," said Batam MUI chairman Usman Ahmad on Wednesday.
The Riau Islands Health Agency, however, disregarded the Batam MUI's request and commenced with the government program on Wednesday, when Riau Islands Governor Burdin Basirun launched the program at an elementary school in Batam.
Riau Islands Health Agency head Tjetjep Yudiana said the provincial administration was not discouraged by the Batam MUI's advice against the vaccination program.
"It is an internal matter of the MUI. We haven't received any formal instruction [from the central government] to stop, so we are going ahead with the program," he told The Jakarta Post.
The agency has set aside Rp 11 billion (US$761,051.5) of its budget to finance the program and has deployed over 3,000 personnel to provide the MR vaccination from August to September. The province has targeted vaccinating 604,000 children between the ages of 19 months and 15 years.
"We have advised parents not to be confused. If they are concerned [about their children], then they should have their children vaccinated," Tjetjep said. (swd)
Topics :
Join the discussions