Bio Farma looks to develop halal MR vaccine
Arya Dipa

The Jakarta Post
Bandung, West Java |

Tue, August 21, 2018

| 06:15 pm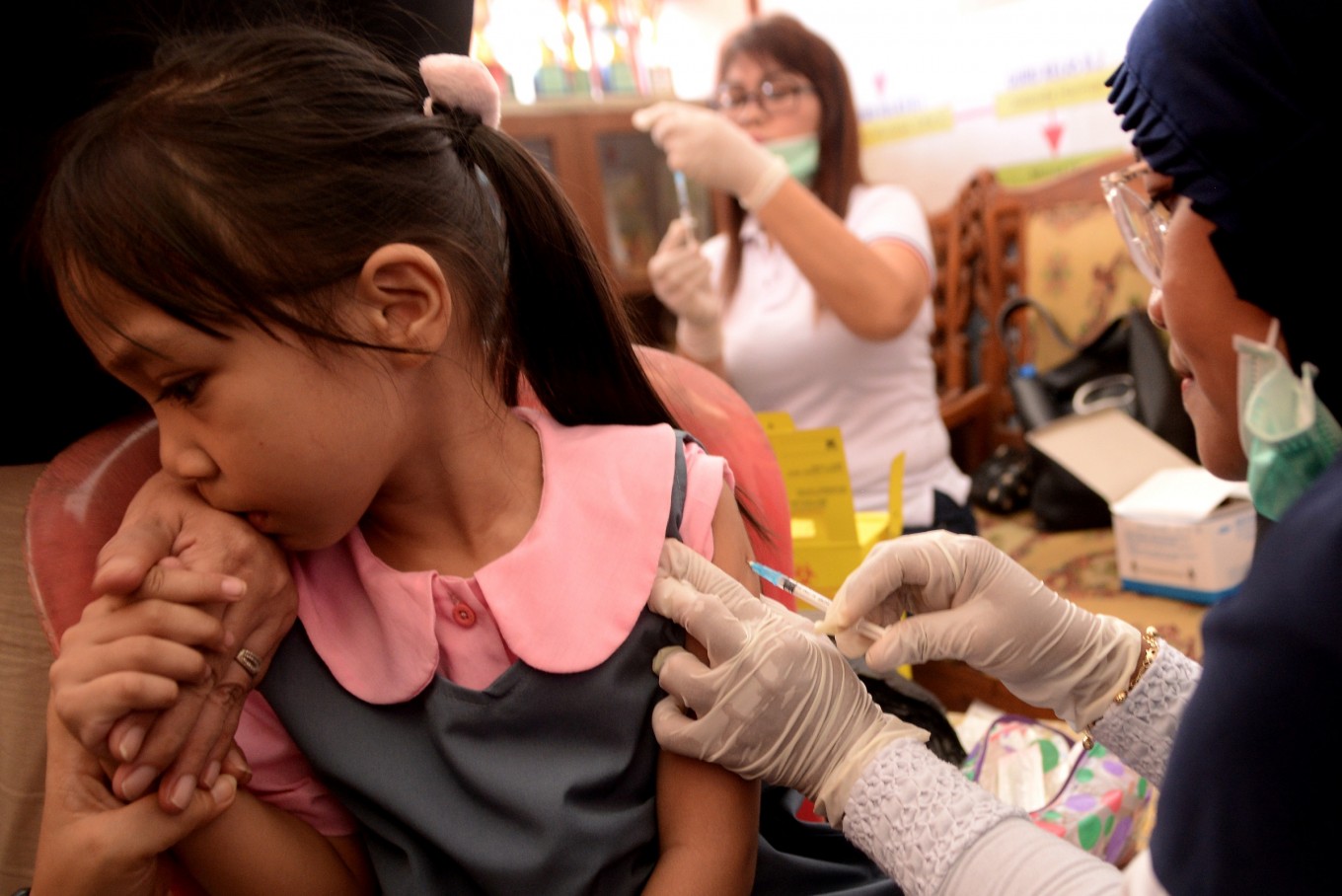 A child gets measles and rubella vaccination in Manado, North Sulawesi on Aug. 2. (Antara/Adwit Pramono)
State-owned pharmaceutical company Bio Farma is conducting research on the measles-rubella (MR) vaccine in an effort to produce one that will meet the halal criteria set by the Indonesian Ulema Council (MUI).
"We are working so that the MR vaccine does not use haram or najis [unclean] materials in its production process," Bio Farma corporate secretary Bambang Heriyanto said in a written statement on Tuesday.
The MUI issued a fatwa on Monday declaring that the MR vaccine is mubah (permitted for use by Muslims) despite containing materials derived from pigs.
However, MUI fatwa commission secretary Asrorun Ni'am emphasized that once a halal MR vaccine had been found, the current MR vaccine would be considered haram as it utilized haram materials in its production process.
Bambang said currently only the MR vaccine produced by the Serum Institute of India (SII) met the safety, quality and efficacy requirements according to the standards of the World Health Organization (WHO).
"It will take a lot of research and a long time to replace one of the components of the MR vaccine," he said. "It could take up to 15 to 20 years to find a vaccine with a new component."
Bio Farma would also coordinate better with the MUI in developing new vaccine products and in importing vaccines for use in Indonesia, Bambang added.
In the meantime, however, he urged the public to use the existing vaccine.
"Given the effects of measles and rubella, we call on the public to support the vaccination program conducted by the Health Ministry," he said. (kmt)
Join the discussions