Pasuruan zoo welcomes birth of white lion cub
Aman Rochman

The Jakarta Post
Pasuruan |

Thu, August 23, 2018

| 04:37 pm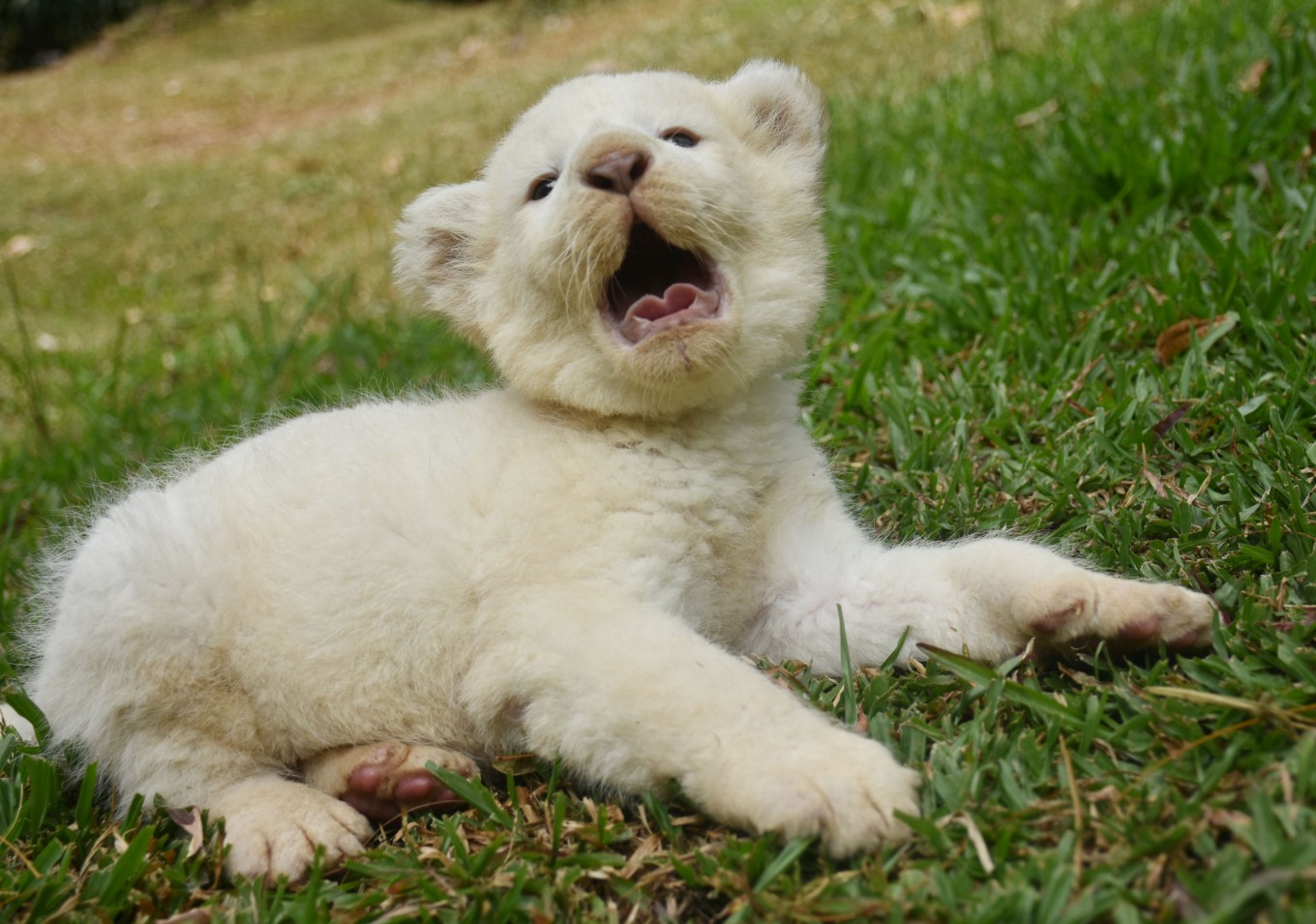 Aldovo, a white lion cub, who was born in Prigen Safari Park zoo in Pasuruan, East Java, on July 27. (JP/Aman Rochman)
Prigen Safari Park zoo in Pasuruan, East Java, has just welcomed the birth of a white lion cub named Aldovo--the fifth white lion in the zoo.
Aldovo, a male, was born on July 27 to 3-year-old mother Meng Meng and 5-year-old father Kaka.
The zoo's veterinarian, Dessy, said the other four white lions in the zoo were brought from Chimelong Zoo in China in March, including the couple Meng Meng and Kaka.
"Meng Meng gave birth to Aldovo in a cage during quarantine," she said on Thursday.
However, Dessy added that right after Meng Meng gave birth to Aldovo, she did not lick her cub like most mammals usually do after the birth process.
"We are now trying to get Meng Meng closer to Aldovo by putting the cub side by side while sleeping, as well as [helping] the suckling process. The suckling period for a white lion cub is one year," said Prigen Safari Park's white lion keeper Pon Nasri.
"We'll also monitor the health of the cub and behavior of the mother as well as the other white lions toward the new-born," Pon Nasri added.
White lions are nocturnal animals that live in groups. The species is the result of a rare color mutation in the lion, believed to have originated in the Timbavati region of South Africa. The species can be found in several conservation parks in South Africa. (sau/swd)
Topics :
Join the discussions