Suspected rubella-infected infant dies seven hours after birth
Apriadi Gunawan

The Jakarta Post
Medan |

Fri, September 14, 2018

| 07:18 pm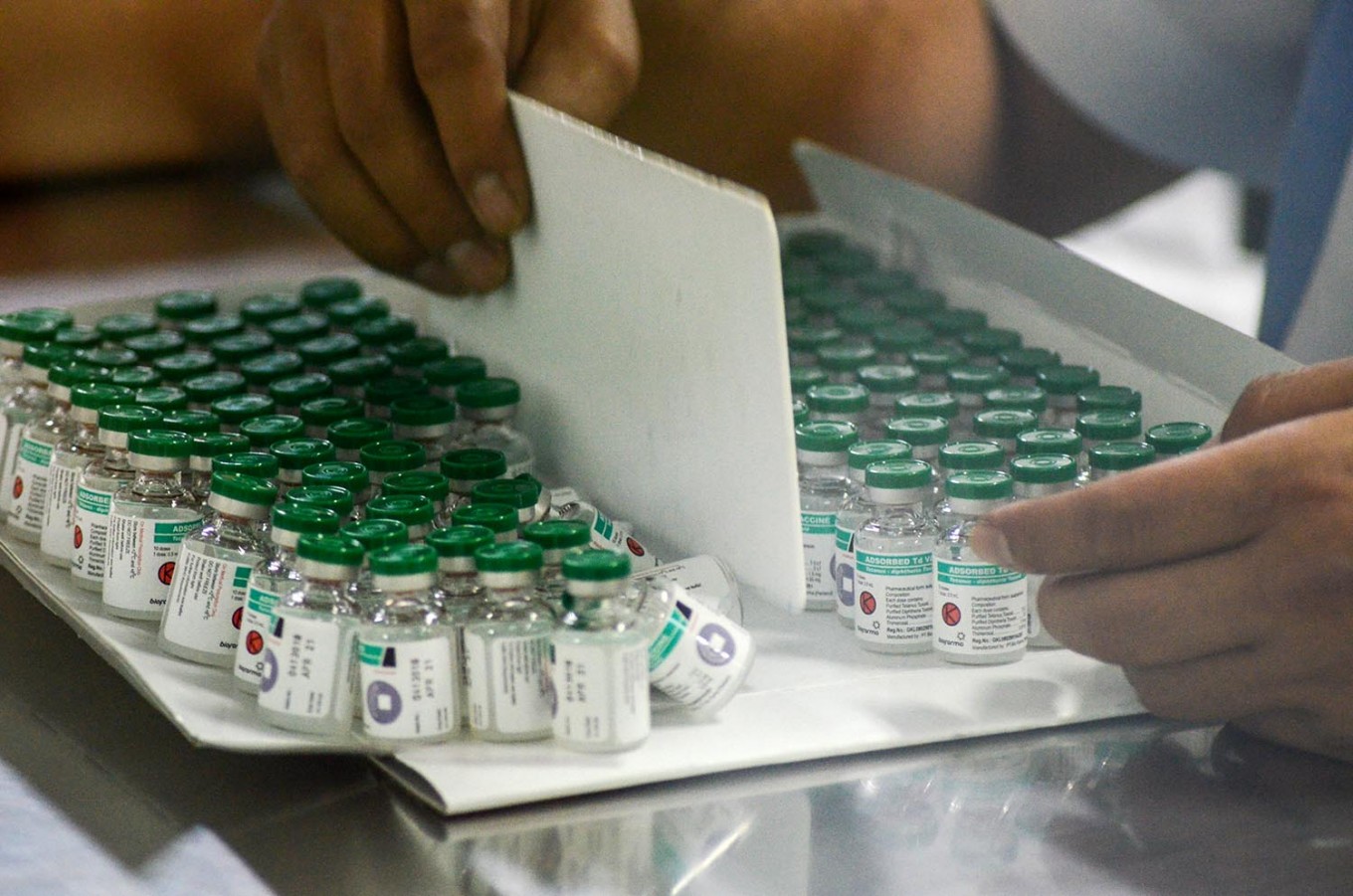 A worker arranges vials of a vaccine at the laboratory of state-owned pharmaceutical company PT Bio Farma in Bandung, West Java. (Antara/Raisan Al Farisi)
Authorities suspect that a female infant who died at Panyabungan Hospital in Mandailing Natal regency, North Sumatra, on Thursday night had been infected by the rubella virus.
The fifth child of Panyabungan Kota district residents Tatang and Suryanti died seven hours after she was born through a caesarian section. She was born with one eye and no nose, a condition known as cyclopia.
The head of the Mandailing Natal Health Agency, Syafruddin Nasution, said cyclopia was rare, with the latest case reported in Egypt in 2015.
"This is the first time we found a case of a baby born with cyclopia in Indonesia," he told The Jakarta Post on Friday. "Unfortunately, she died just a few hours later."
He said the medical team initially predicted that the infant would only survive for five hours because of her condition. When she was born, she did not cry and turned blue with a heart rate below 100 beats per minute. She managed to survive for two hours longer than expected.
Syarifuddin said it was suspected that the rubella virus was the cause of her death.
The agency will send Suryanti to a hospital in Medan, North Sumatra, to be examined.
The World Health Organization recorded 800 cases of rubella in 2016. The virus, which causes rashes to the skin, commonly infects children and adolescents. However, the virus can also infect pregnant women, causing congenital rubella syndrome or even deaths in newborns. (ris/swd)
Join the discussions