OK OTrip becomes Jak Lingko, expands network
Vela Andapita

The Jakarta Post
Jakarta |

Mon, October 8, 2018

| 12:46 pm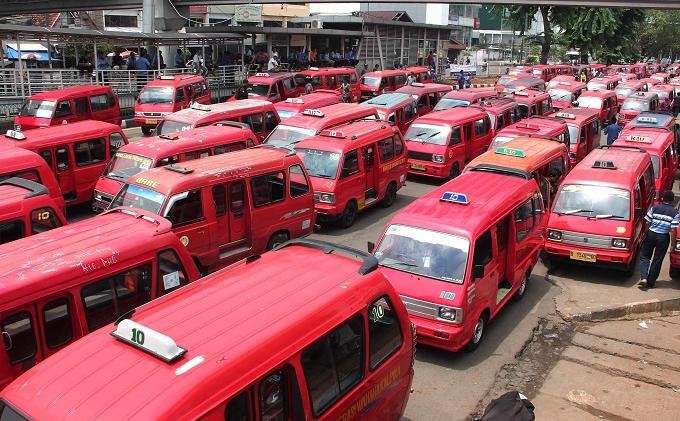 The Jakarta administration has officially changed the name of its one-fare public transportation system from One Card One Trip (OK Otrip) to Jak Lingko.  (Warta Kota/Angga Bhagya Nugraha)
The Jakarta administration has officially changed the name of its one-fare public transportation system from One Card One Trip (OK OTrip) to Jak Lingko.
Jakarta Governor Anies Baswedan explained at a press conference on Monday that the word lingko was taken from farm irrigation system used in Manggarai, East Nusa Tenggara.
The system resembles a spiders web with an interconnection of water flow, he added.
"We wanted a name that can really represent the kind of system that we use. Jak Lingko aims to connect various buses in the city using one fare," he said.
The program's name may have changed, but the system remains the same. It allows passengers to use angkot (public minivan) and then move on to Transjakarta buses or vice versa for one flat fare of Rp 5,000 (33 US Cent) within a span of three hours.
As Jak Lingko, the program will expand its network to rail-based modes of transportation, namely the MRT and the light rapid transit (LRT).
The city administration, Anies added, was currently attempting to promote Jak Lingko and invite Jakartans to create its logo.
"We welcome anyone to join the Jak Lingko logo making contest, which will be conducted this month. We'll introduce [the new logo] to the public by the end of October," Anies said.
Further information about the Jak Lingko logo contest can be found on the city administration's and PT Transjakarta's official websites.
Join the discussions