US must stop absurd, dangerous trade war: Jeffrey Sachs
Dewanti Wardhani

The Jakarta Post
Nusa Dua, Bali |

Wed, October 10, 2018

| 12:01 pm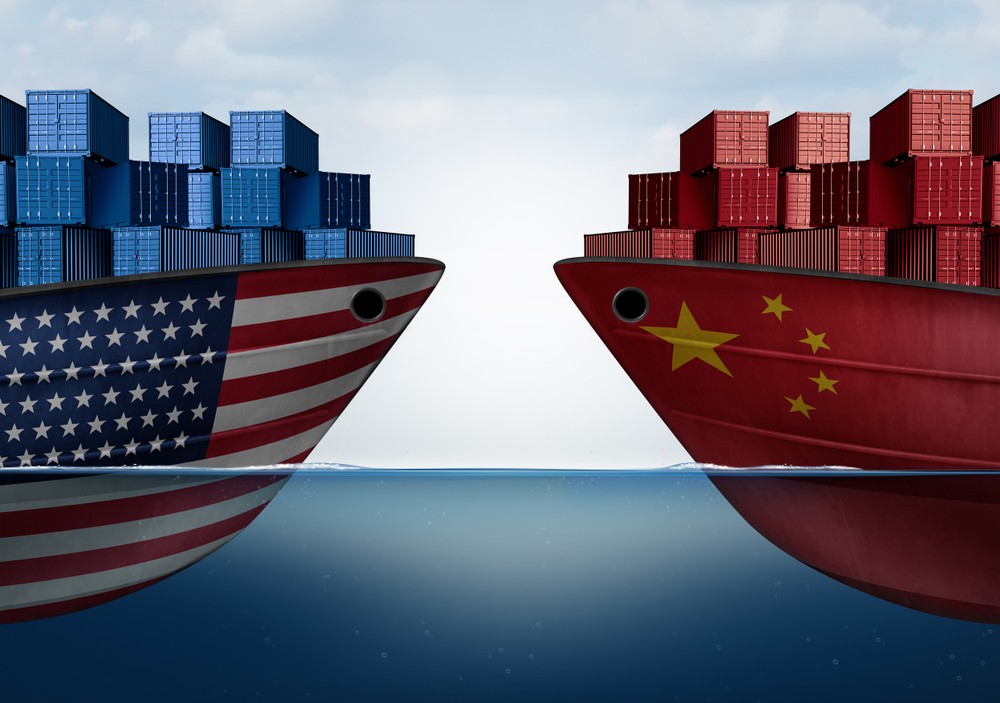 Symbolic Illustration of US-China trade war (Shutterstock/-)
One of the world's most prominent economists, Jeffrey Sachs, has called on the United States to put a stop to the ongoing trade war, as tensions continue to rise between the US and China.
At the International Monetary Fund-World Bank Annual Meetings 2018 in Nusa Dua, Bali, the Columbia University economics professor said the trade dispute was dangerous and the work of US President Donald Trump's "fertile imagination".
"[The trade war] should be stopped and it should be resisted. The US is breaking international trade rules right and left, and it is violating every international standard, and it is threatening the Asian economy. It is threatening the world economy," Sachs said during a dialogue on the Asian economy at the IMF-Word Bank event on Wednesday.
The American economist went on to send a message to US delegates attending the meetings.
"Stop this [trade war]. This is completely, completely absurd and extremely dangerous," Sachs said.
The world's two biggest economies have exchanged tit-for-tat tariffs this year, with the latest being US levies on US$200 billion worth of Chinese goods, to which the latter responded by adding $60 billion worth of US goods to its import tariff list.
Trump has insisted that China's trade surplus against the US was the result of the Asian powerhouse's "unfair" trade policies.
"We have to teach Donald Trump the first thing about international finance, which is that a trade deficit does not mean that you are being cheated by the other side. It means you're saving less than you're investing," Sachs said.
"We cannot let the world operate on the basis of fantasies [such as the America First policy], breaking all the rules. I don't care who the president is; this is extremely dangerous," he said.
Topics :
Join the discussions