'They terrorized me every day': Fintech debtors tell of abuse
Riska Rahman

The Jakarta Post
Jakarta |

Tue, November 6, 2018

| 01:13 pm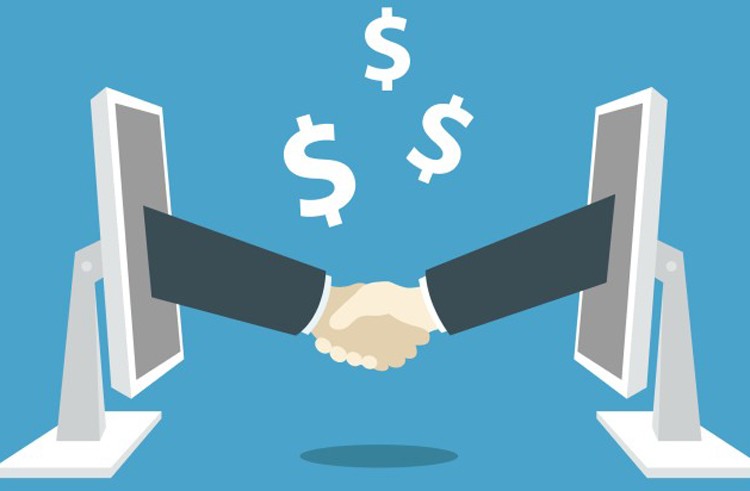 Illustration for Peer-to-peer lending (Courtesy of/dollarsandsense.sg)
Forty-year-old L, a Central Jakarta resident, wiped the tears that were streaming down her face as she recalled her experience being intimidated by an app-based lending firm.

"They terrorized me and my husband by calling and texting us every day, telling us to pay our debt in full immediately without even considering our condition," she said at the Jakarta Legal Aid Institute (LBH Jakarta) office on Sunday.

Her ordeal began in June after applying for a Rp 500,000 (US$33) loan through a smartphone-based lending app to help cover her family's daily expenses.

At first, she thought the app was a lifesaver because it only required her to fill out a form on her phone and upload her ID to apply for the loan. The money was transferred to her account just hours after she applied.

Although the app offered a higher interest rate of 20 percent every 14 days, L decided that borrowing money from the app, which she refused to name for fear of retribution, would be her best course of action as she needed the money immediately to pay for her children's school expenses as well as other needs.

She also applied for loans at eight other online lending apps.

However, she never expected the convenience to turn into her worst nightmare in just a matter of days.

On the loan's due date, she received intimidating text messages and phone calls from debt collectors, telling her to pay her debt in full immediately. But coming from a mid-to-low income family, she was unable to fulfill the request as her debt had ballooned to more than Rp 15 million from the interest rate and fines.

"I tried to reason with them and asked them for lenience to pay my debt in installments, but they won't listen to me," L said.

She added that the terror got so intense, she attempted to commit suicide. Fortunately, her doctors were able to save her.

SN, 30, described experiencing the same type of harassment after she failed to pay her Rp 1 million debt on time. The debt collectors even went as far as calling her supervisor at work.

"They told my boss that she was my guarantor, but I never submitted her contact details to the app," she said.

Her boss later reported the incident to the company's human resources department, resulting in her suspension and triggering a severe depression.

L and SN are only two examples of debtors being intimidated on a daily basis.

LBH Jakarta reported that since 2016, 283 people have come forward to report receiving verbal and even sexual harassment at the hands of debt collectors.

Many claimed that their relatives and co-workers had been terrorized as well, all to humiliate them into paying their debts, including interest and fines, even though they had never shared their contact details with the online lending firm, said LBH Jakarta lawyer Jeanny Sirait.

They said they have reported their cases to the Financial Services Authority (OJK). However, they said there has been no response from the OJK.

A similar case went viral on social media in June after Twitter user @anshariluthfi tweeted about her experience.

She described in a thread how online lending firm RupiahPlus had been able to gain access to her list of contacts, call logs and text messages after she downloaded its app onto her phone.

The OJK later summoned the company's management and delayed its operational permit as a warning.

In July, the OJK announced that out of 227 unlicensed peer-to-peer (P2P) lending firms it had been able to track, at least half originated from China.

To help tackle such cases, LBH Jakarta is opening a complaint cente r for victims of intimidation by app-based lending firms, Jeanny said.

"Hopefully, these complaints will lead to regulations to prevent the same thing from happening to other debtors," she said, adding that LBH Jakarta would also help victims process their complaints at the courts.

Join the discussions