Indonesia to sign rice import deal with Myanmar
Naypyidaw |

Sun, September 25, 2016

| 05:50 pm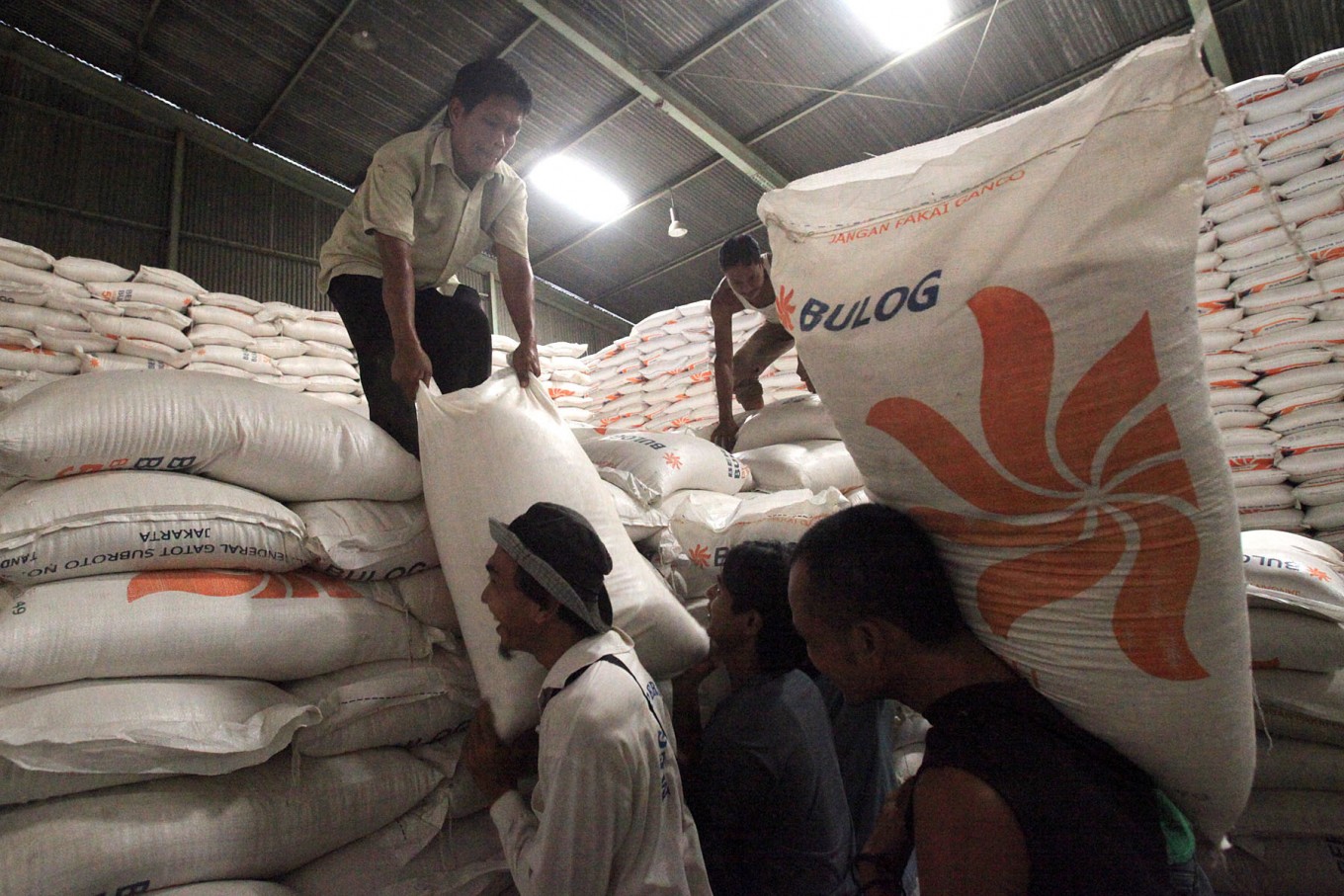 Workers carry sacks of rice on their shoulder in State Logistics Agency's (Bulog) warehouse in Jakarta. (JP/R. Berto Wedhatama)
Myanmar is due to sign a memorandum of understanding (MoU) with Indonesia to export 500,000 tons of rice a year until 2019, according to Myanmar's Commerce Ministry.
"There is a new minister of commerce in Indonesia and it has requested to postpone the deal for the time being. We are scheduled to visit Indonesia this month to sign the agreement," said assistant secretary of the ministry Khin Maung Lwin as quoted by Myanmar Eleven on Sunday.
About 90 percent of rice exports currently go overland to China, but the Myanmar Rice Federation is looking to increase sales to Indonesia, the Philippines and Japan.
The Indonesian government initiated a plan to import rice from Myanmar in December 2015, saying that importing rice from Myanmar would serve as backup in case rice imports from Vietnam and Thailand were not adequate to stabilize local prices.
In May 2016, the Indonesian Agriculture Ministry reported that 15,000 tons of Myanmar rice had entered Indonesia, but was halted at Tanjung Perak Port, Surabaya, East Java. Then-trade minister Thomas Lembong refused to comment on the problem behind the rice import initiated by the State Logistics Agency (Bulog).(ags)

----------
Editor's note: The last paragraph has been revised as suggested.
You might also like :
Comments