Malaysian royals angry over Mahathir 'Bugis pirates' comment
Kuala Lumpur, Malaysia |

Thu, November 2, 2017

| 06:24 pm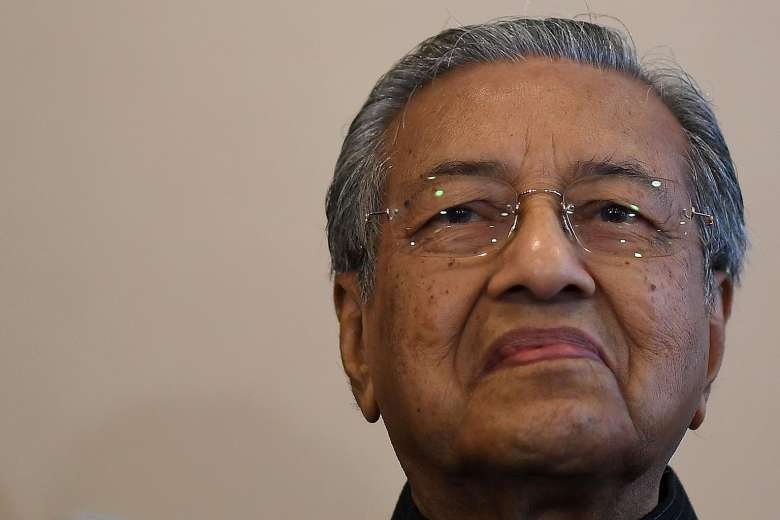 Malaysia's former prime minister Mahathir Mohamad addresses journalists in Putrajaya on July 18, 2017 (AFP/File)
A powerful Malaysian royal family called Thursday for former prime minister Mahathir Mohamad to face a sedition probe for allegedly insulting an ethnic group from which they claim descent.
During a rally last month against a massive financial scandal embroiling the current government, Mahathir had said Prime Minister Najib Razak was descended from "Bugis pirates".
Political tensions are rising in Malaysia, with Mahathir -- who was premier for 22 years -- seeking to oust Najib at elections that must be called by August.
The Bugis are a seafaring ethnic group that come neighboring Indonesia. Large numbers migrated to Malaysia, and many in the country claim Bugis ancestry.
The comments sparked anger among Malaysians with Bugis ancestry and Mahathir later reportedly insisted that the remarks were directed at Najib, not the community.
Sharafuddin Idris Shah -- the Sultan of Selangor, one of Malaysia's wealthiest states -- met with his ruling council Thursday over the issue.
Afterwards the sultanate issued a statement expressing anger at Mahathir's comments and calling for an "investigation and legal action under the Sedition Act".
"The accusation is indirectly insulting the genealogy and origins of the Selangor Sultanate who come from the Bugis (race)," Hanafisah Jais, Selangor Royal Court secretary, said in a statement.
"History has proven that the Selangor Sultanate are Bugis descendants, who have fought and defended religion and peace in the Malay archipelago."
The police could not immediately be reached for comment.
Malaysia has nine state sultans who have no formal power, rarely dabble in politics, and whose proclamations are not binding.
But the centuries-old royal families are accorded great respect as symbols of Malaysia's heritage and guardians of the Islamic faith in the country.
A parliamentary democracy, Malaysia has a unique system in which the sultans serve as the ceremonial heads of nine of the country's 13 states, with one of them appointed the nation's figurehead king every five years.
Topics :
Join the discussions