Philippines warns public of bogus ASEAN forum
Jeannette I. Andrade

Philippine Daily Inquirer/ANN
Manila |

Fri, November 3, 2017

| 07:13 pm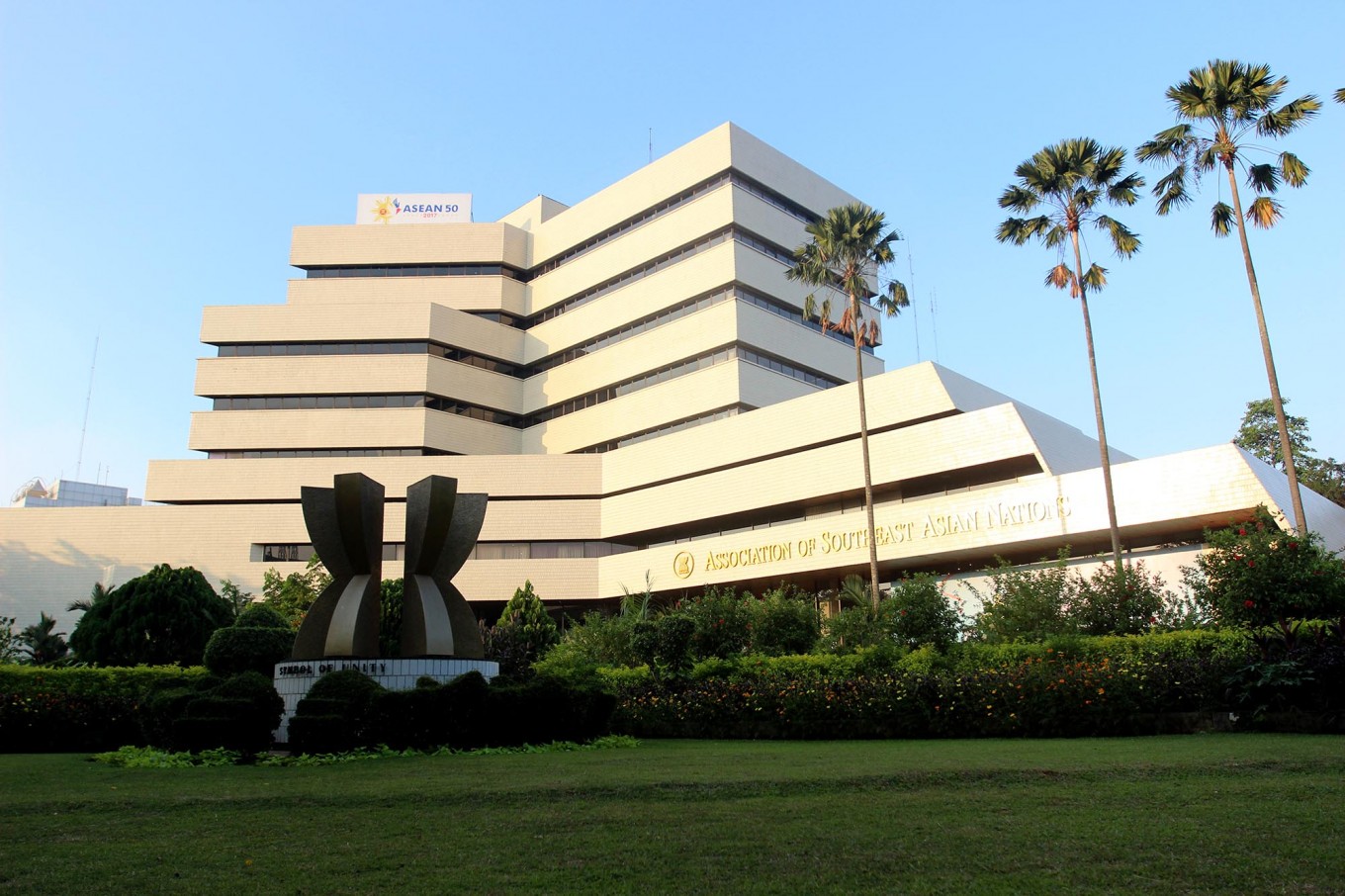 The ASEAN Secretariate office in Jakarta. (JP/Ibrahim Irsyad)
The Philippines' Department of the Interior and Local Government (DILG) reminded the public to be wary of joining events purportedly organized for the Association of Southeast Asian Nations (ASEAN).
DILG officer in charge Catalino Cuy said there are activities that have been tied with the ASEAN but are not actually among the 283 official meetings and activities approved by the ASEAN national organizing committee.
According to Cuy, who chairs the committee on security, peace and order, emergency preparedness and response, one such activity is the Asean Youth Forum (AYF) 2017 which is not related to the 31st ASEAN summit.
The DILG official said, "We want to make it clear that AYF 2017 organized by certain groups is not at all related to the ASEAN meetings being hosted by our country. It is a standalone activity whose goals are different and separate from the ASEAN."
He claimed that there were reports that the AYF 2017, supposed to be held in Nov. 4 to 7 in Quezon City, is "being used by leftist groups to advance their agenda."
Cuy pointed out that the group is recruiting youth volunteers for the event to give it a semblance of being an ASEAN-sanctioned gathering.
This article appeared on the Philippine Daily Inquirer newspaper website, which is a member of Asia News Network and a media partner of The Jakarta Post
Join the discussions