Floods, a collision and now lightning: More Singapore rail woes
Michelle Jamrisko and Sterling Wong

Bloomberg
Singapore |

Mon, November 20, 2017

| 07:42 pm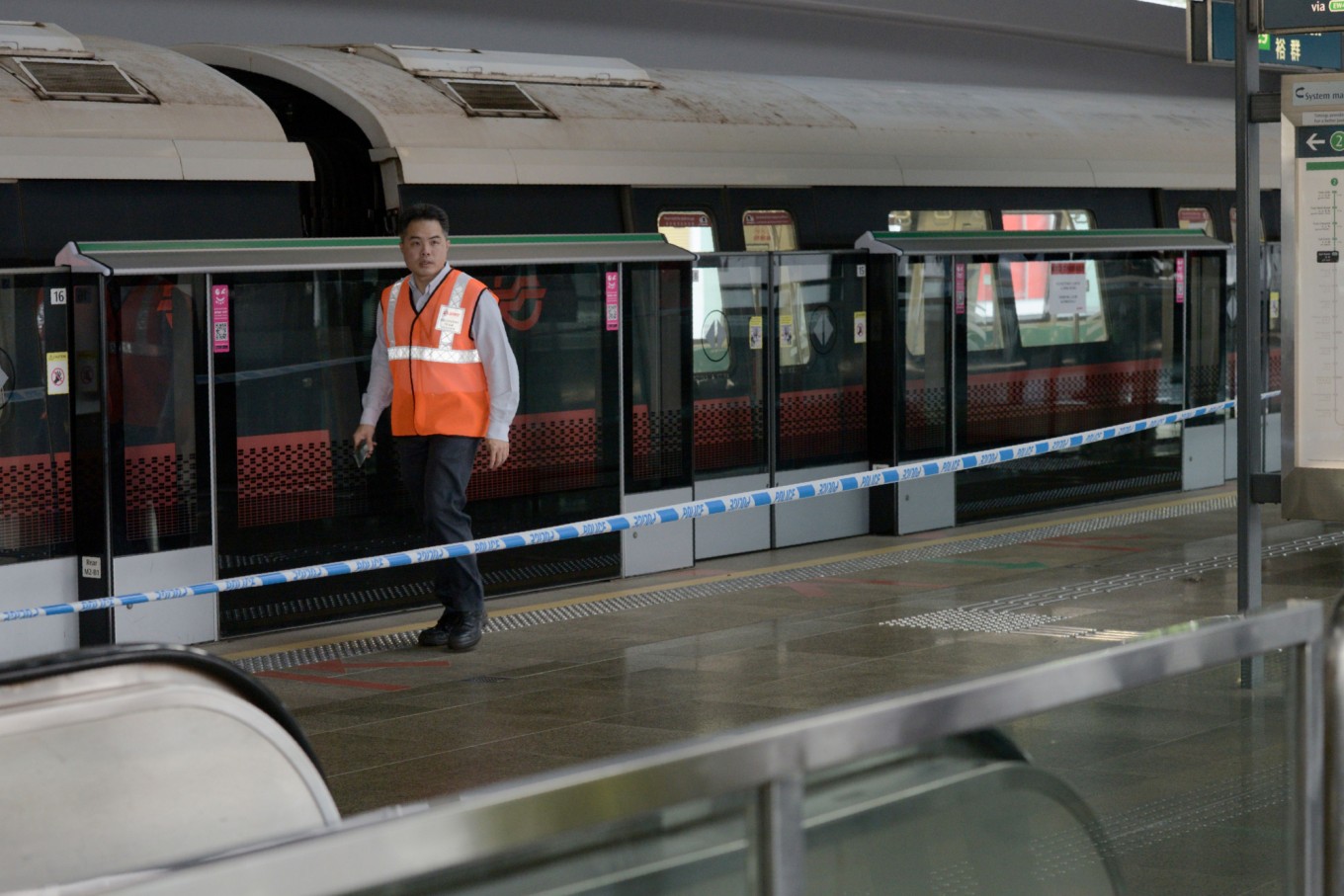 A SMRT employee walks past one of the two trains that collided at a train station in Singapore on Nov. 15 (AFP via Getty Images/Toh TingWei)
Singapore's beleaguered rail system can't catch a break. Days after a software glitch caused a train collision that injured more than 30 people, lightning struck a train on the same line. Literally.
A mass rapid transit train on the East-West Line was struck by lightning on Monday afternoon, causing delays in journey times, The Straits Times reported. There may have been at least one injury, the newspaper said.
The lightning isn't all that shocking. Singapore's National Environment Agency says: "Singapore has one of the highest occurrences of lightning activity in the world. Situated close to the Equator, the warm and humid tropical conditions are highly favorable for the development of thunderstorms." Prime Minister Lee Hsien Loong once called Singapore "a lightning capital of the world."
Trains above ground are occasionally struck by lightning, but occupants are protected and are unlikely to be injured, the Straits Times cited SMRT Corp., the affected line's operator, as saying.
This comes in a week when Singapore had to suspend part of a rail line to conduct checks after the train collision Nov. 15 prompted an apology from the Transport Minister. That incident had dealt another blow to a network that has faced public criticism in recent years for frequent breakdowns, including one caused by a tunnel flooding.
"Bangkok bears its traffic cross, Singapore its frequent MRT breakdowns," former Prime Minister Goh Chok Tong, now emeritus senior minister, said in a recent Facebook post.
Topics :
Join the discussions