Philippines' Duterte cancels communist peace talks
Manila |

Wed, November 22, 2017

| 01:43 pm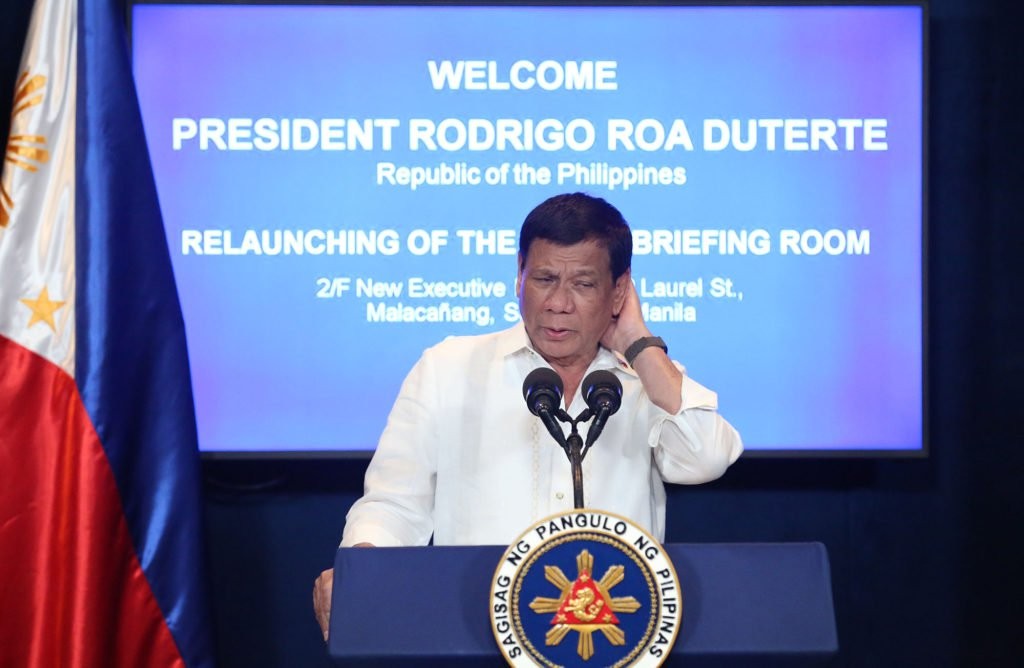 President Rodrigo Roa Duterte (Philippine Daily Inquirer /Joan Bondoc )
Philippine President Rodrigo Duterte has cancelled all future peace talks with communist rebels waging one of Asia's longest insurgencies, in a blow to efforts to end the half century-long conflict.
In a speech Tuesday night, Duterte criticised the insurgents over deadly attacks against soldiers and police while threatening to categorise them as a "terrorist" group.
"I have decided to cut talks with the NPAs," he said, referring to the communists' 3,800-member armed wing, the New People's Army (NPA).
The Communist Party of the Philippines (CPP) has been waging an insurgency since 1968 to overthrow a capitalist system that has created one of Asia's biggest rich-poor divides.
Peace talks to end the conflict, which the military says has claimed 30,000 lives, have been conducted on and off for three decades.
They were revived last year after Duterte -- a self-declared socialist -- was elected president, with Norway and the Netherlands hosting the negotiations.
"You tell the guys there in the Netherlands: I am no longer available for any official talk. Let's just go to war," Duterte added Tuesday, referring to rebel leaders living in European exile.
Duterte's government had already shelved a round of negotiations in May and informal talks in July this year, citing deadly guerrilla attacks on security forces.
His peace adviser Jesus Dureza on Wednesday confirmed Duterte's latest decision in a statement but declined to say if further meetings had been scheduled.
The president said a rebel ambush in the southern Philippines this month had killed a police officer and four-month-old baby.
"If you behave like that and we will go to war -- even the civilians are being dragged into this -- then we should just stop talking."
Last month Duterte also accused the communists of plotting with his other foes to destabilise his rule.
He added Tuesday he would issue a proclamation declaring the rebels a "terrorist" organisation and order the arrest of more than a dozen rebel leaders he had freed last year.
Dureza said Wednesday he had informed Norway of Duterte's decision.
"This is an unfortunate development in our work for peace. Never before have we all reached this far in our negotiations with them," his statement said.
The rebels have yet to comment on Duterte's announcement but the CPP alleged this week that he was out to "perpetuate himself in power through a one-man rule".
Topics :
Join the discussions