Malaysia tells tech entrepreneurs to give it a second look
Yoolim Lee and Michelle Jamrisko

Bloomberg
Singapore |

Thu, March 22, 2018

| 01:58 pm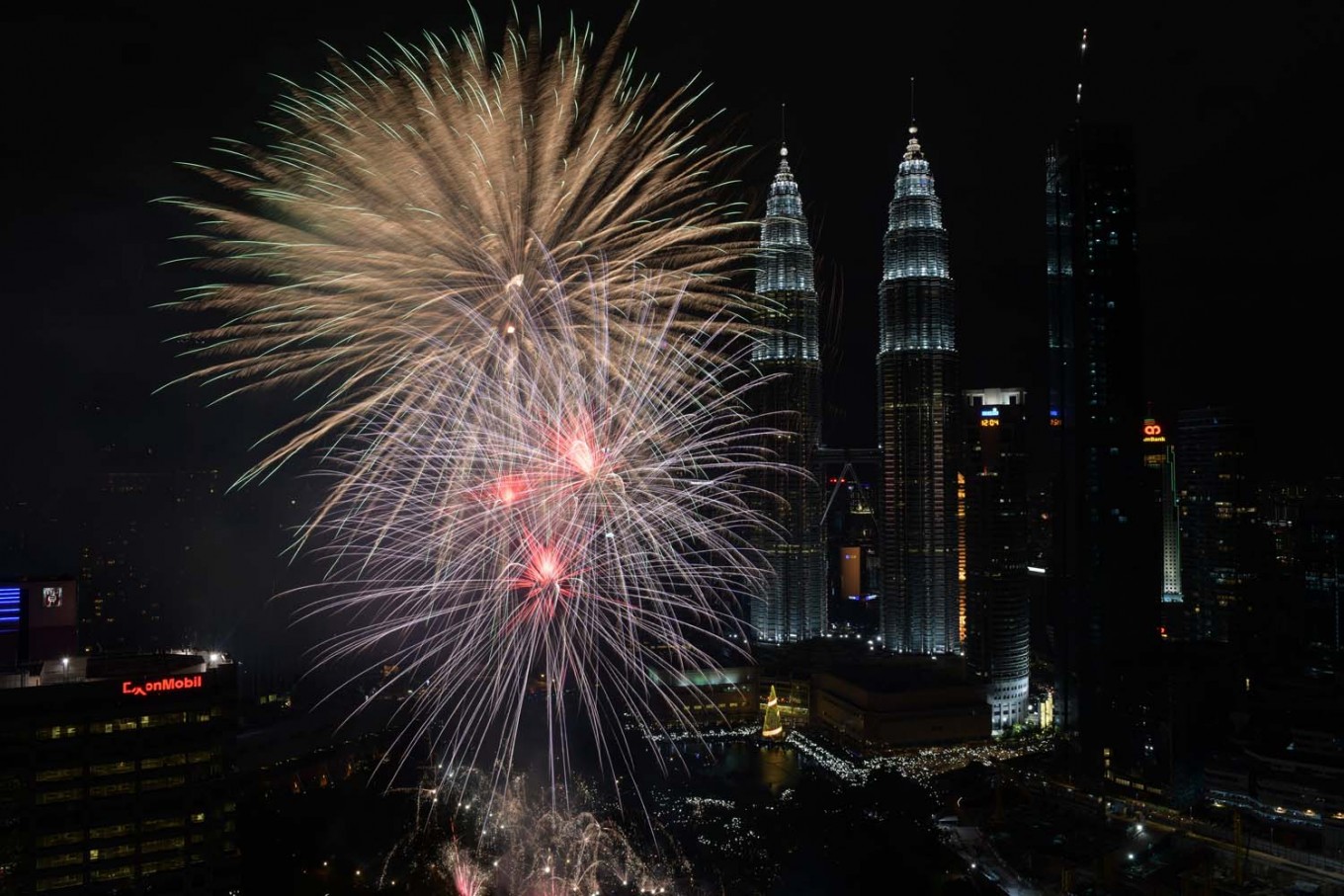 Fireworks illuminate the sky near Malaysia's Petronas Twin Towers during New Year celebrations in Kuala Lumpur on January 1, 2018. (AFP/Mohd Rasfan)
When it comes to tech startup hubs in Southeast Asia, entrepreneurs sometimes look past Malaysia to the lure of Singapore's vibrant financial center or Indonesia's attractiveness as the region's largest economy.
They shouldn't, said a former Microsoft Corp. executive who's now in charge of driving the country's digital economy. Policy makers are serious about developing the sector that created more than 170,000 new jobs and contributed 18.2 percent of gross domestic product in 2017, said Yasmin Mahmood, chief executive officer of government agency Malaysia Digital Economy Corp.
MDEC's initiatives to encourage entrepreneurs to set up shop in the country of 32 million people span new immigration policies and tax incentives, Yasmin said in an interview in Singapore Tuesday. Malaysia grants a one-year visit pass for tech entrepreneurs based overseas and up to a decade of tax exemption for startups, including those that are fully foreign-owned, she said.
"We are open for the world to come and play," said Yasmin, who held management positions in the Malaysian offices of Dell Corp. and Microsoft before joining MDEC in 2014. "The private sector is going to lead the digital economy and the government is going to be the wind beneath their wings."
Such measures have helped technology companies generate total revenue of $13 billion in 2017, up 8 percent from 2016, she said.
Fewer Investments
Still, Malaysia lags behind its neighbors in drawing investments. Singapore attracted $7.2 billion in tech startup capital from 2012 through September 2017, the most in Southeast Asia, according to CB Insights. Indonesia pulled in $4.6 billion, while Malaysia got $1.3 billion during the same period.
There are some wins. CXS International, a workforce and talent analytics platform, relocated its headquarters from Norway to Malaysia, while Vickers Venture Partners, a Singapore-based VC firm, opened its office in Kuala Lumpur in February.
German entrepreneur Jonathan Weins co-founded healthy food delivery app Dahmakan in Malaysia and the startup is part of a growing number that are expanding beyond Malaysia.
Kuala Lumpur-based iFlix, co-founded by serial entrepreneurs Patrick Grove and Mark Britt, offers a cheaper alternative to Netflix tailored to customers in emerging markets and has expanded across Asia, Africa and the Middle East. Since its inception in Malaysia in 2015, Carsome, a used-car online platform, has entered Indonesia, Thailand and Singapore.
--With assistance from Anand Menon and Stephanie Phang
Topics :
Join the discussions