A peek into Guangzhou's traditional Chinese medicine museum
Irawaty Wardany

The Jakarta Post
Guangzhou, China |

Thu, May 26, 2016

| 11:20 am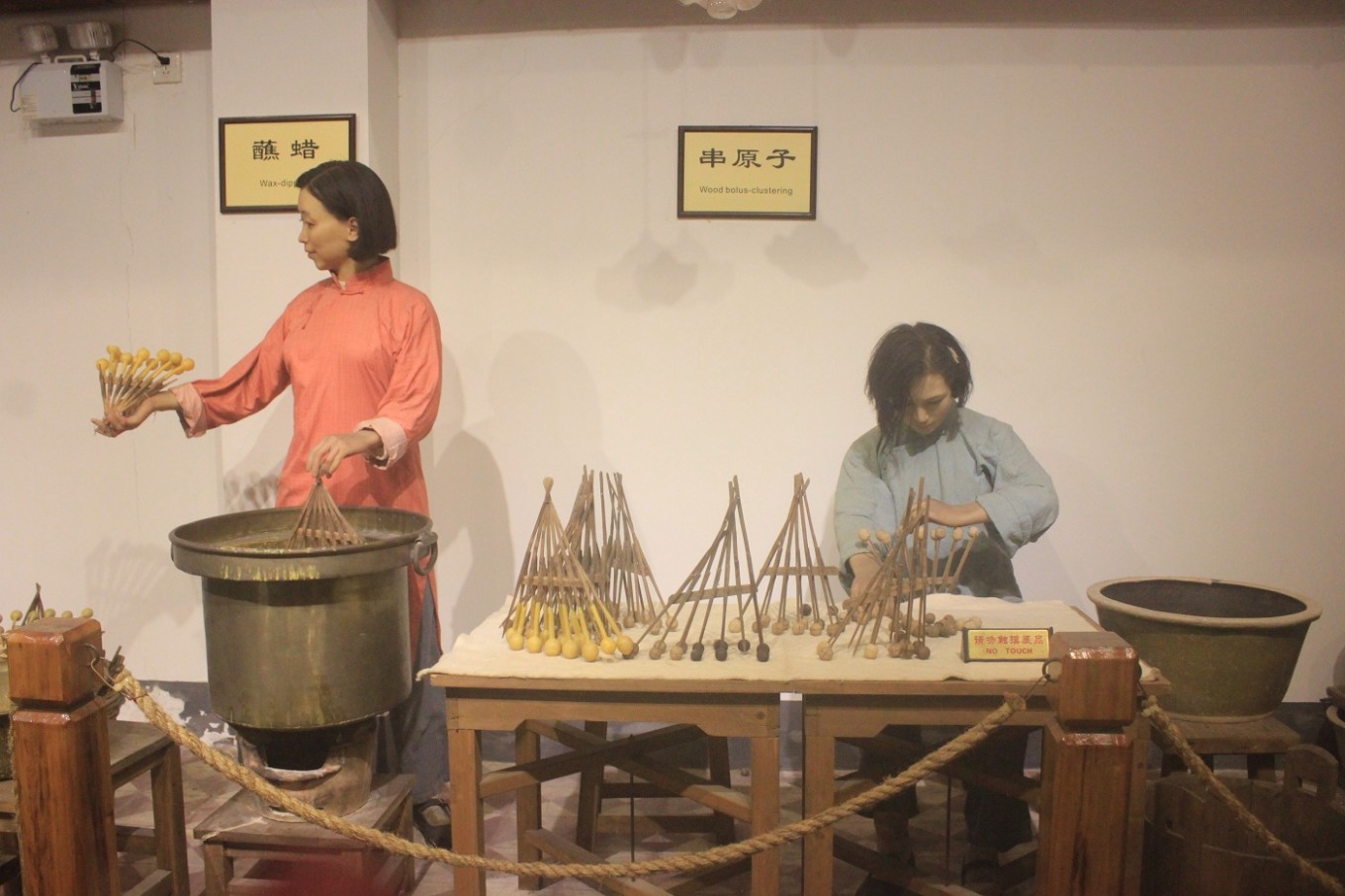 A diorama that shows how workers produce waxed shell honey bolus, a revolution in Chinese medicine packaging invented by the factory. (JP/Irawaty Wardany)
Chinese traditional medicine has been around for centuries and is increasingly recognized as a valid form of medicine by many throughout the world. Subsequently, museums and pharmaceutical factories relating to the industry have fast become popular tourism destinations in China as Chinese traditional medicine has been developed for centuries and recognized all over the globe.
Founded over 400 years ago, Guangzhou Baiyunshan Chenliji Pharmaceutical boasts a unique technique for medicine production of pills in wax-sealed shells called the waxed shell honeyed bolus, invented in 1644, as well as dried tangerine peel that is believed to offer many healthy benefits.
A dioramas showcases how Chinese people produced medicine in the past.(JP/Irawaty Wardany)
The company's deputy general manager Guo Qiang Mo said that, before they came up with the technique, the company had tried various ways to preserve the predominantly herb -based medicines.
(Read also: Chinese medicinal herbs provide niche market for US farmers)
"Wax can prevent the air from decaying the herbs contained in the pills. The method can preserve the medicine for decades," he told The Jakarta Post during a recent visit to the company's TraditionalChinese Medicine museum in Lingnan, Guangzhou.
Waxed shell honeyed bolus.(JP/Irawaty Wardany)
Thanks to the technique, the company is able to send its medicine to destinations around the globe. It currently has several branches in Taiwan, Singapore, Hong Kong and Macao. (kes)
Topics :
You might also like :
Comments